My firstborn son is now married and I have a new daughter. The wedding was amazing. God gave us the perfect day. The first day of spring was ushered in with sunshine and warmth and a new journey for my son and his new wife. Over the next few posts I would like to share some of the details.
The evening before the wedding we had a rehearsal dinner here at the house. It was so much fun getting to know everyone. After much debate about what to have for dinner we decided that a make-your-own grinder was the best option. That way we would not have to worry about where everybody was going to sit to eat a sit down dinner. We made a super simple punch of green Hawaiian Punch and Sprite (both items were on sale that week) and I set out platters of lunch meat including roast beef, chicken, turkey, ham, and bologna. There was cheese, sliced tomatoes, lettuce, chips and dip and various condiments. The guests could chose either white or wheat grinder rolls. My daughter made huge batches of chocolate chip cookies and peanut butter chip cookies and my daughter-in-law's mother brought a cake. After everyone had their fill of food, we went outside and held the rehearsal.
Mixed up line-up.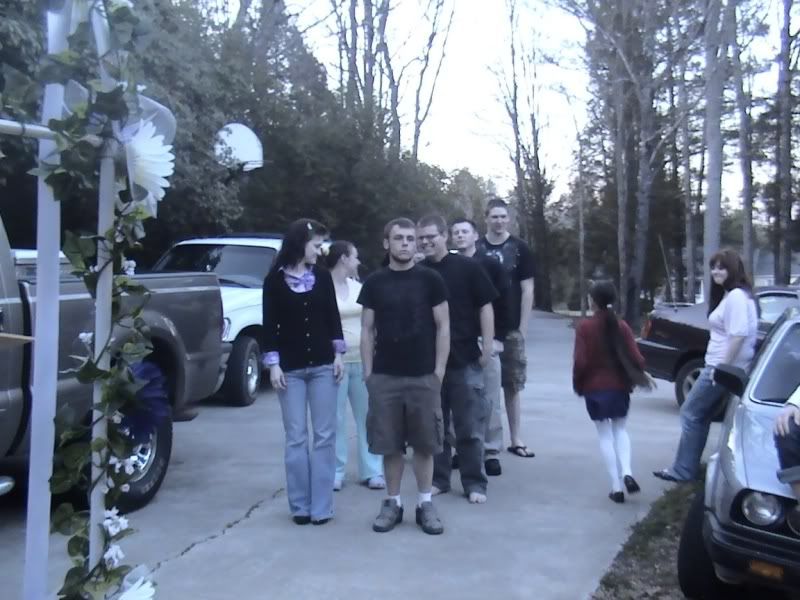 Fixed lineup. (Groomsmen on the right, bridesmaids on the left)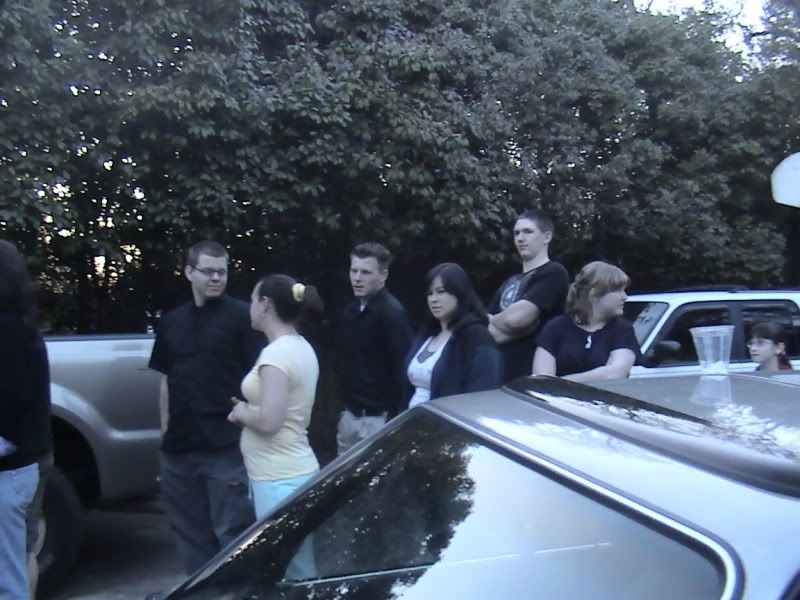 Working out the details.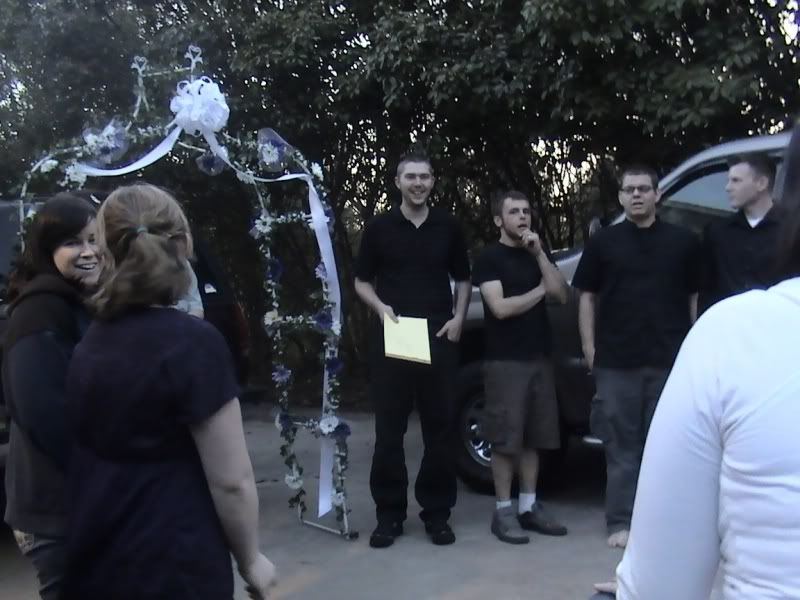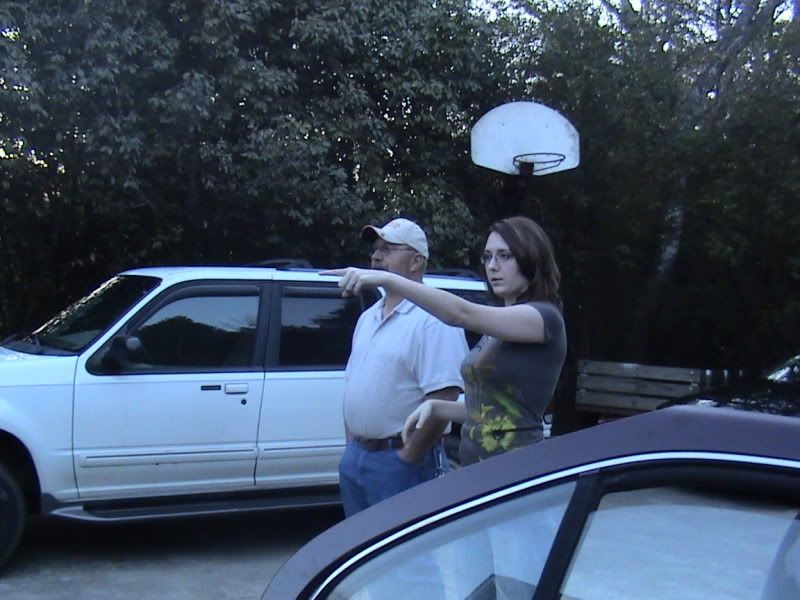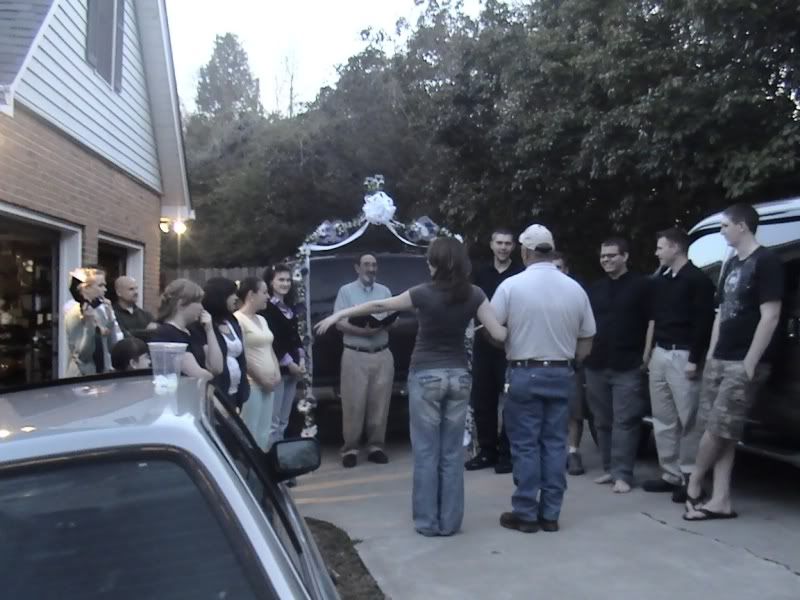 Practicing the "give-away"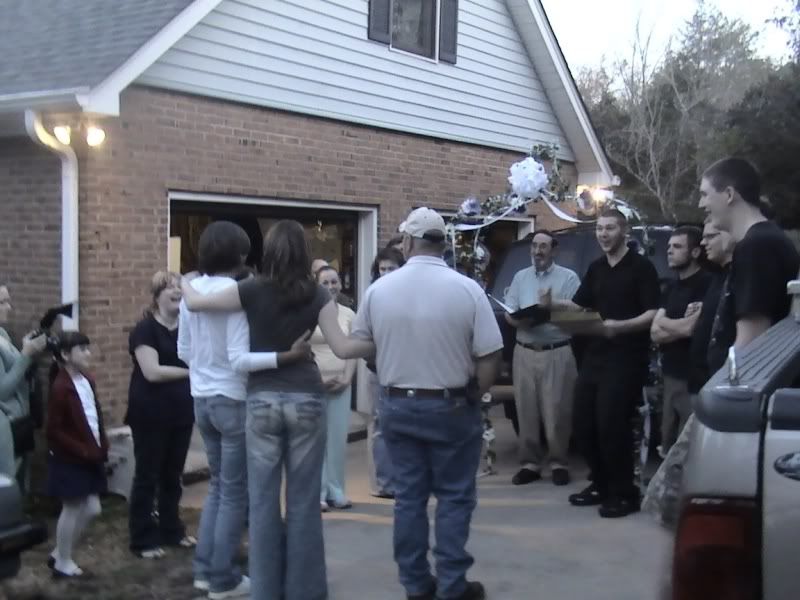 Going over the actual vow exchanges.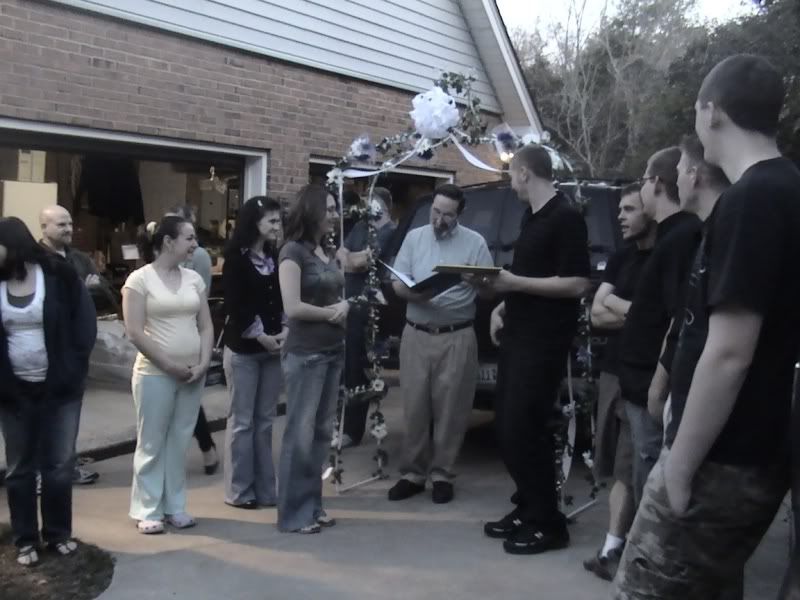 The whole thing began to set in at that moment. My son was getting married the next day. After a couple of run-throughs, most of the guests left. My daughter-in-law and a couple of her friends spent the night here while my sons went to my oldest's apartment for the night. The girls spent the evening giving each other beauty treatments. I was so honored that they stayed here. I think everyone finally went to sleep about midnight, 1:00, but I'm not sure. I fell asleep before they did. Saturday was going to be a very busy day.