This has been a trying first year of high school for my son. Although we found help for him in his Algebra and he appears to have a good understanding of the concepts, we will need to continue working on it throughout the summer. It is probably better this way so that when he is finished we can get right into Algebra 2. After his visit with my uncle last month, he is just as determined to go into engineering so he has really begun to focus on getting the math down.
He has continued on with his own experiments with critters. Currently he is raising tadpoles. One has grown into a tiny frog he has created a habitat for in a 2.5 gallon tank. The thing is so tiny that it was really hard to get a good picture but you get the idea.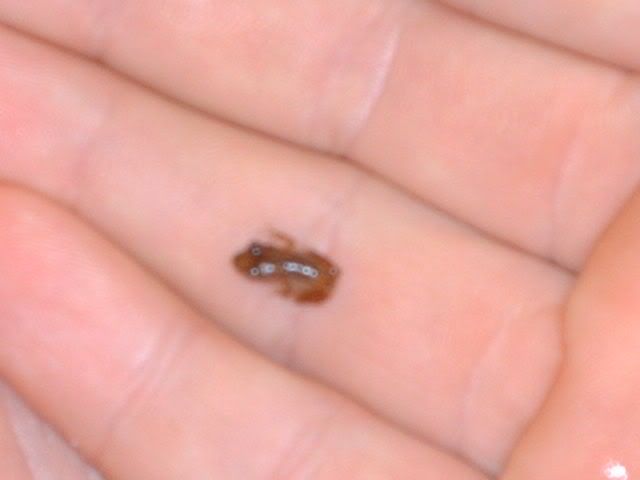 He also found a dead snake so he decided to skin it and dry the skin. I won't be using those pins for sewing again.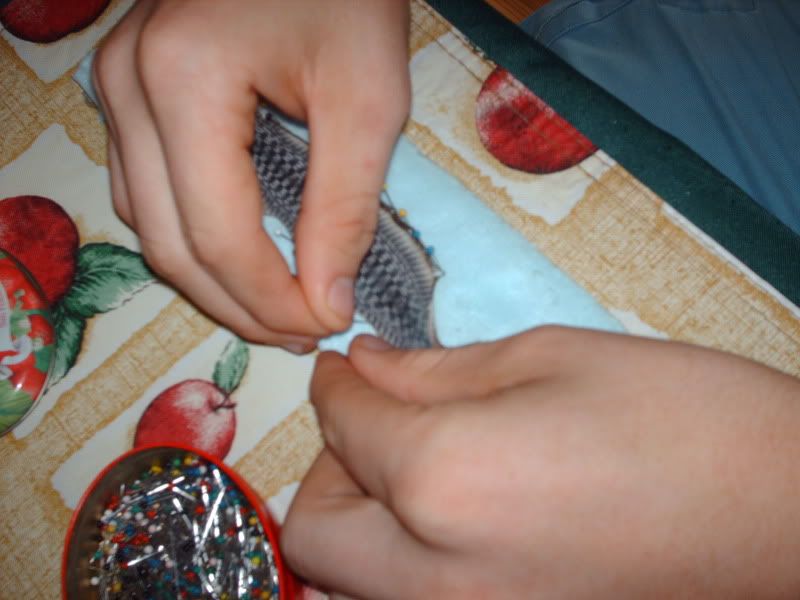 The end result after a week or so of drying in the sun. The skin feels like paper.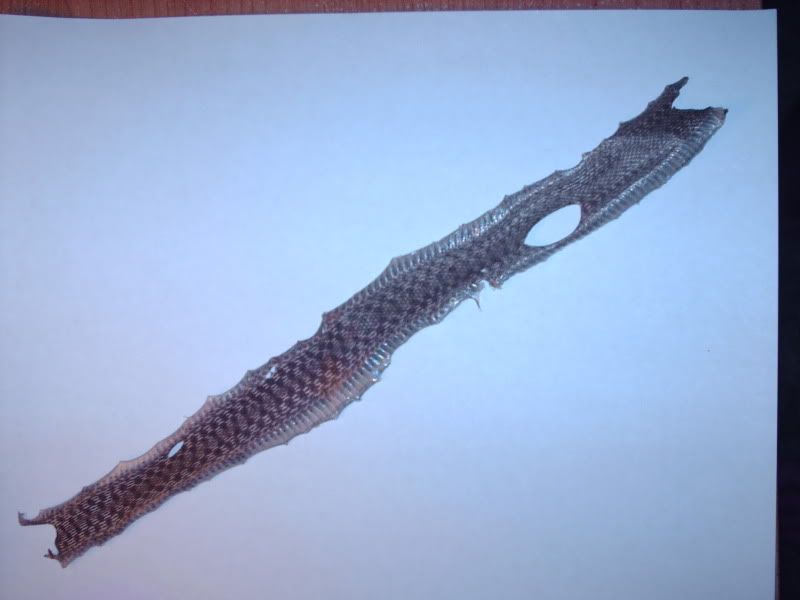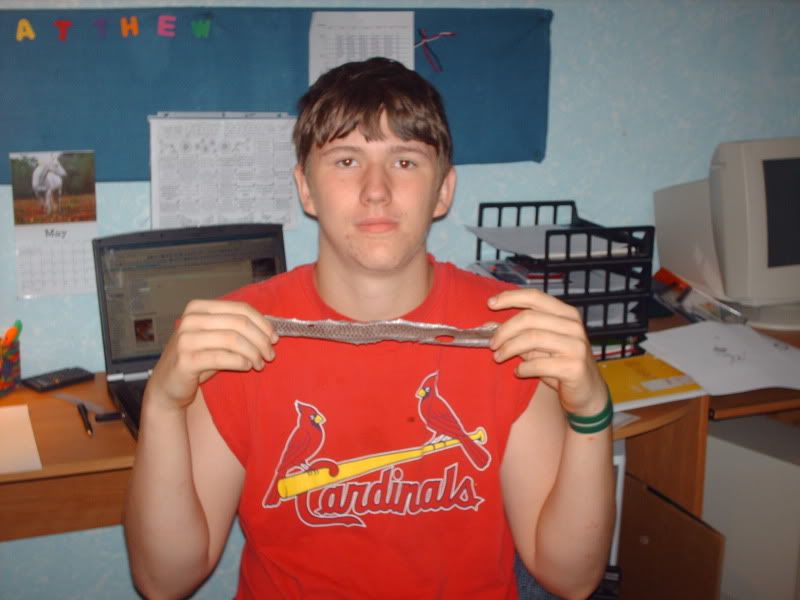 (took this today)
Another self-taught, self-motivated project he decided to do was that he took a few days and built a canoe. He used branches he cut from the brush in the back woods and lashed them together to make the frame. Then he covered the whole thing with a piece of pool liner he got from our now dismantled above ground pool. (We had had the pool for over 15 years and the liner was beyond repair. We opted not to replace it and to take it down, but that is another story.) It may not be pretty, but I think he did a wonderful job. We have yet to test it out, though. We really don't have much access to shallow water ( I told him we were NOT trying it in the Catawba River) and I'm really apprehensive about its sea worthiness, but I think it was really a neat thing to do.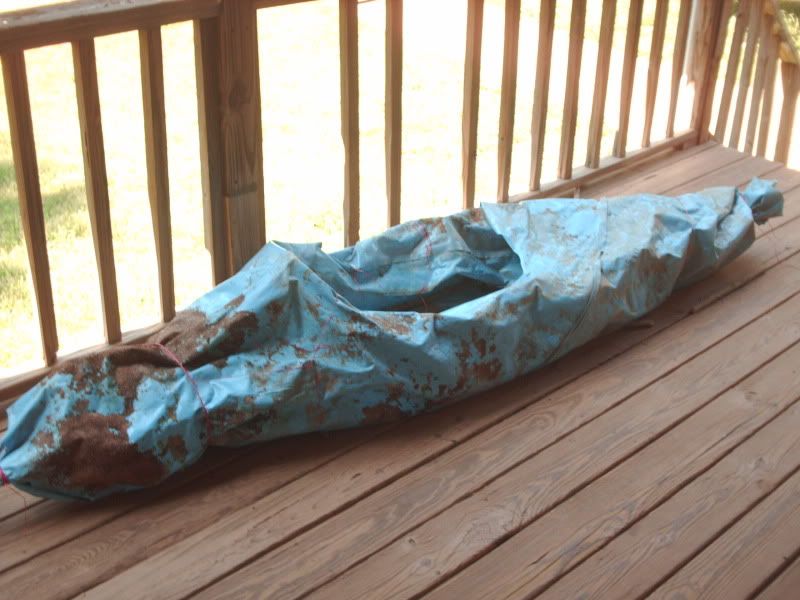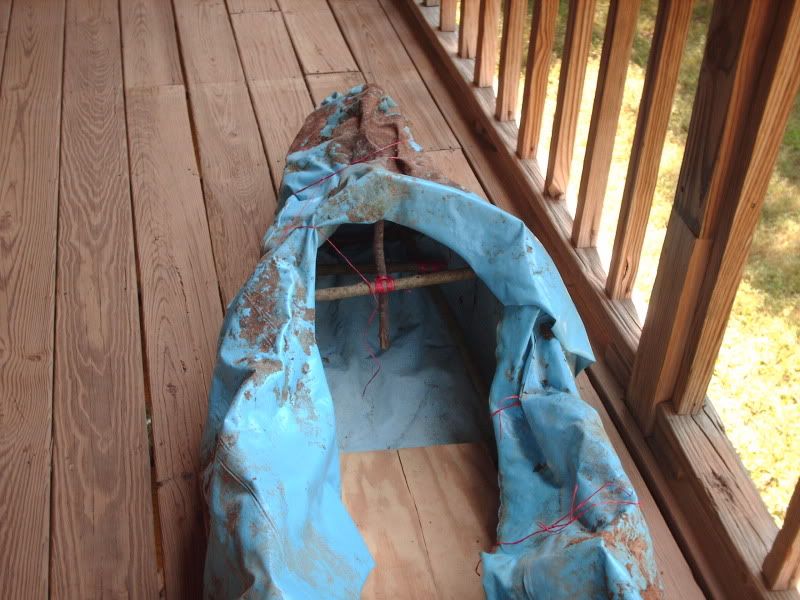 In addition to still working with the Cub Scout troop as Den Chief and Patrol Leader in his Boy Scout troop, he continues to work on his Eagle project. He putters around the house with all sorts of projects. When his older brother comes over, he helps him work on a pick-up truck he is building. He is currently studying the driver's manual to get his permit and works around the neighborhood doing old jobs. He is growing up so fast and has become an awesome young man.