We didn't get to take very many field trips this year and we had to basically stop the skating lessons. Besides the rising cost of fuel, concerns about the economy caused us to limit those things deemed extra. But the kids had another very persuasive motivation to keep them focused on completing their assignments. Both the kids worked hard so that they could spend time with their Pépère fishing and other things. I can't say it enough how wonderful it is for them to have this special time with their grandparents. I think the lessons they learn from them out way anything they could learn from busy-work.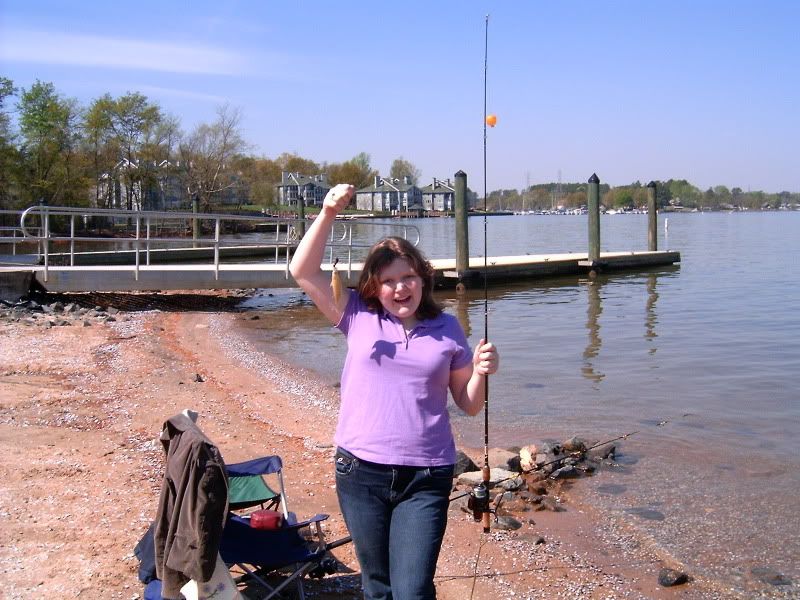 (1st real catch on day out with Pépère)
(Last week, I think)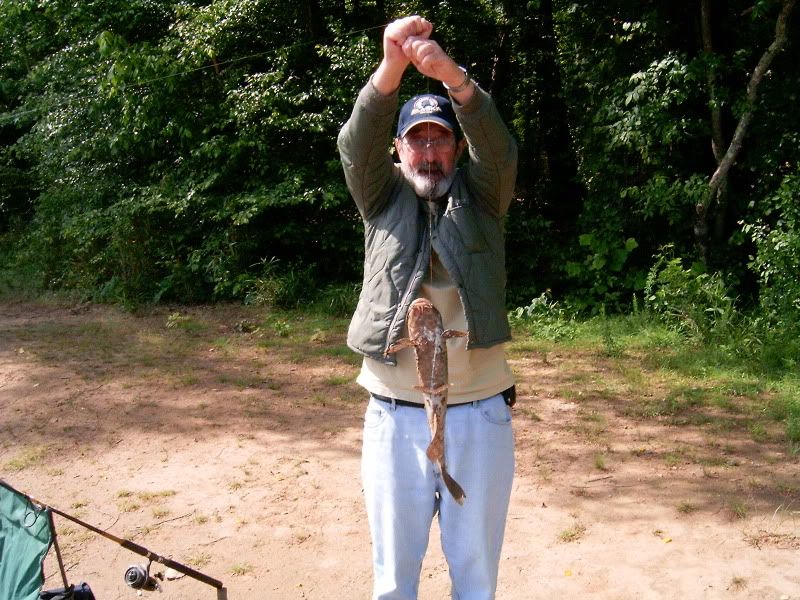 (Dad's catch that day)
*** Pictures courtesy of my Dad***
If I was to sum up this school year, I would have to say that despite some of the struggles we have had to deal with academically and the adjustment to me working at home part time for the Old Schoolhouse Magazine it was a very good year. I think the kids have discovered a lot more about themselves this year than any other year. They have learned how to step outside the textbooks and expand upon the things that interest them without me making it an assignment. They have become more self-reliant while still coming to us for help when they need it. And their understanding of how God is working in their lives has been awesome to see. If they had only learned those things I would consider this school year to have been be a great success.