I made my first pork roast the other night and had about 2 pounds of pork leftover. I have not had good luck reheating meats, so I tend to create other stuff from leftovers. This may not be a new recipe but it came out really great and was super fast and easy to make. My husband gave them their name because he said that instead of pigs in a blanket they looked like pigs in a beanbag.
About 1-2 lbs cooked pork (mine was the leftovers from a loin roast)
1 bottle of BBQ sauce
2 packages crescent roll dough
Preheat oven to 375 degrees.
Shred pork (I used my food processor with the slicer blade, then pulled it apart into smaller pieces)
Mix shredded pork and bottled BBQ sauce.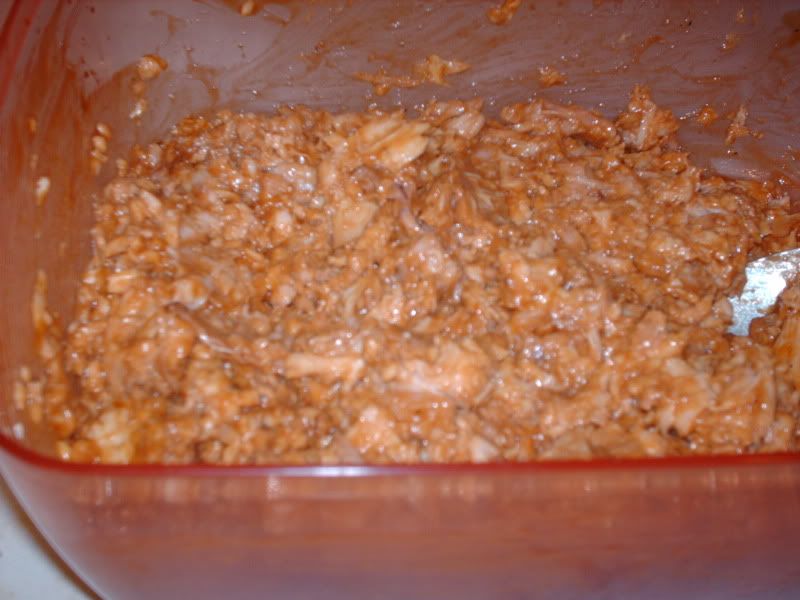 Spray muffin tin pan with cooking spray.
Open the crescent rolls and seperate. Gently stretch the dough of one roll so that it will fill the width of a muffin tin. Press into the cup. Fill roll with BBQ mixture, about 1 to 2 tablespoons. Then fold over the triangle edges of dough over the mixture. Do this with the remaining roll dough.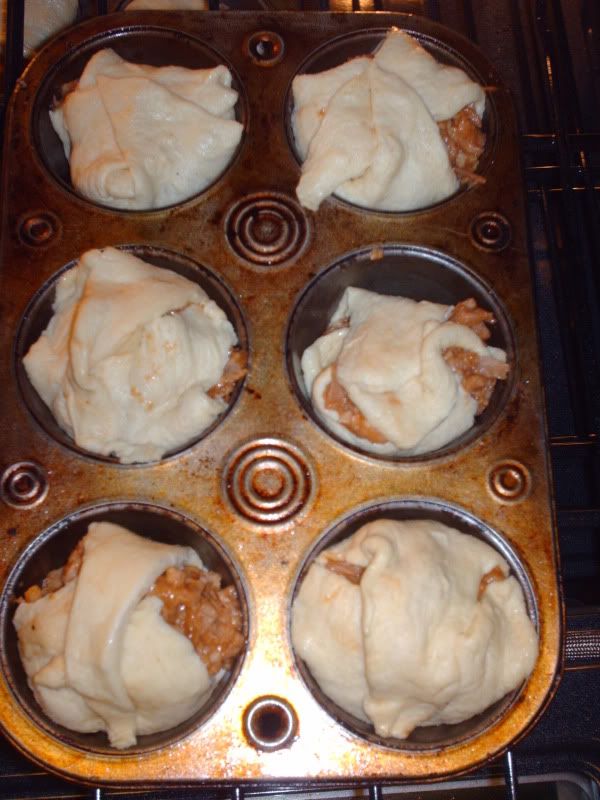 Bake 18 to 20 minutes until golden brown and bubbly.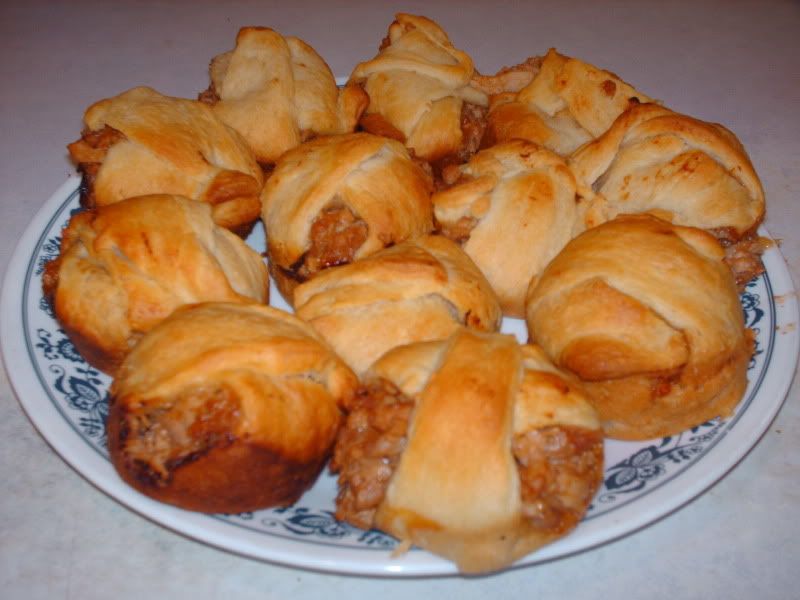 Makes 16 Pigs in a Bean Bag.
We each ate 2 of these and it was quite filling.
Download PDF for this recipe HERE.