Today my dad took my son fishing. They had an especially wonderful time. They both caught the fish they were hoping for.
My son caught this 2 1/2 lb bass.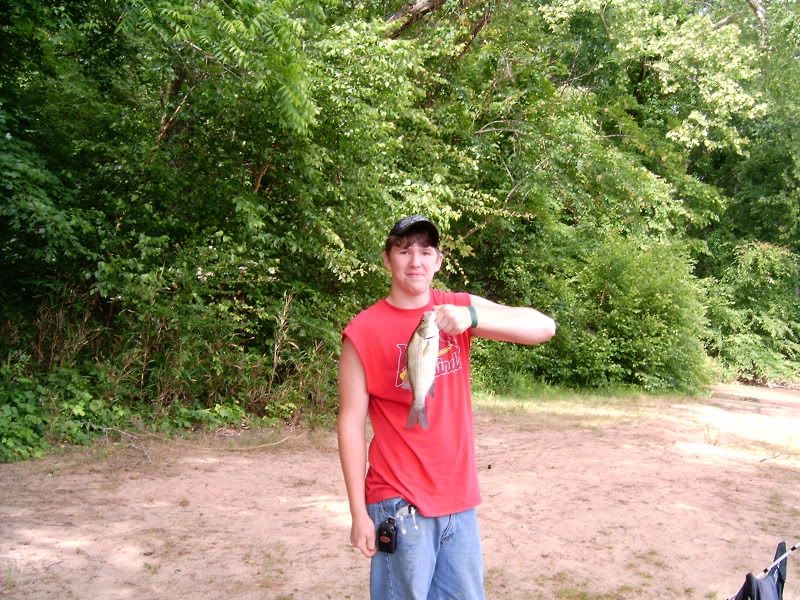 They brought this one home to clean so that my son could take it with him tonight to his Boy Scout campout. He was so excited to be able to cook it over an open fire this weekend.
But the real story actually belongs to my dad. Check out this whopper of a gar.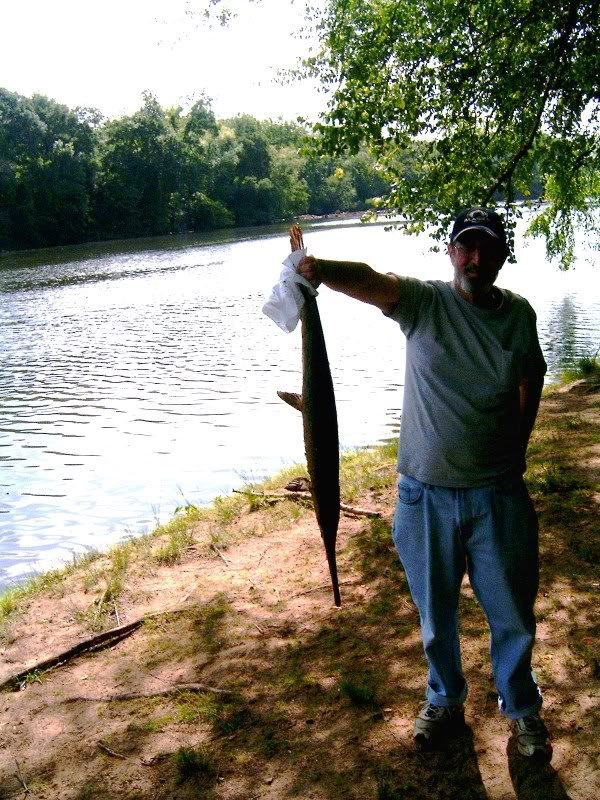 If you are not familiar with this fish, let me tell you it's actually a pretty scary thing. That long nose is filled with with very sharp teeth. My dad loves to fish and has been trying to land a big one like this for a while. Way to go, Daddy!