We have completed our required 180 days for school but we continue on. With the struggle the kids have had this year with some of their subjects, especially math, we have been taking those slowly making sure that the concepts are completely understood. I have seen a lot of self-directed learning going on this year in addition to the traditional book stuff. I wish I had taken more pictures of the kids working, but just didn't think of it.
Earlier this year my daughter did an in depth study of her favorite topic; weather. We did several experiments, but our favorite was making a tornado in a bottle. We adapted the creation of our tornado maker by drilling a hole in the lids of the 2 liter bottles before using duct tape to join them. The results were really cool.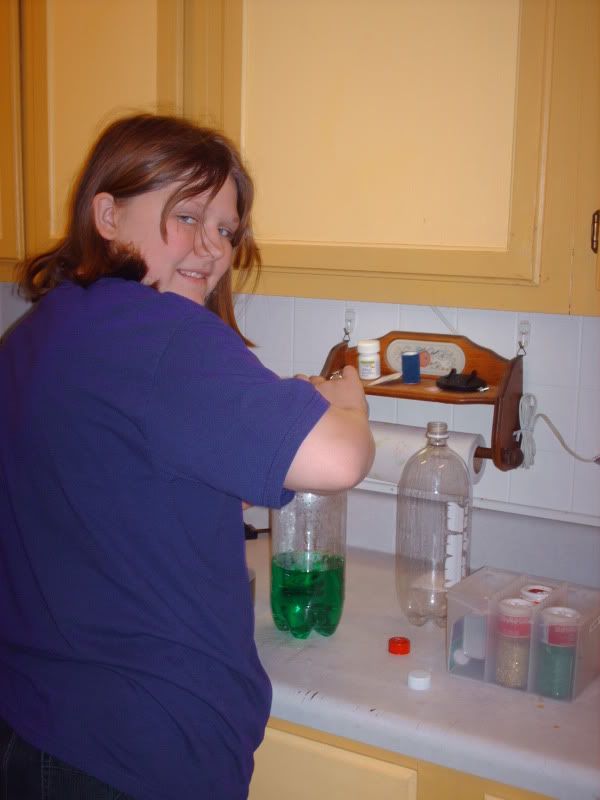 (Adding glitter "debris" to the colored water)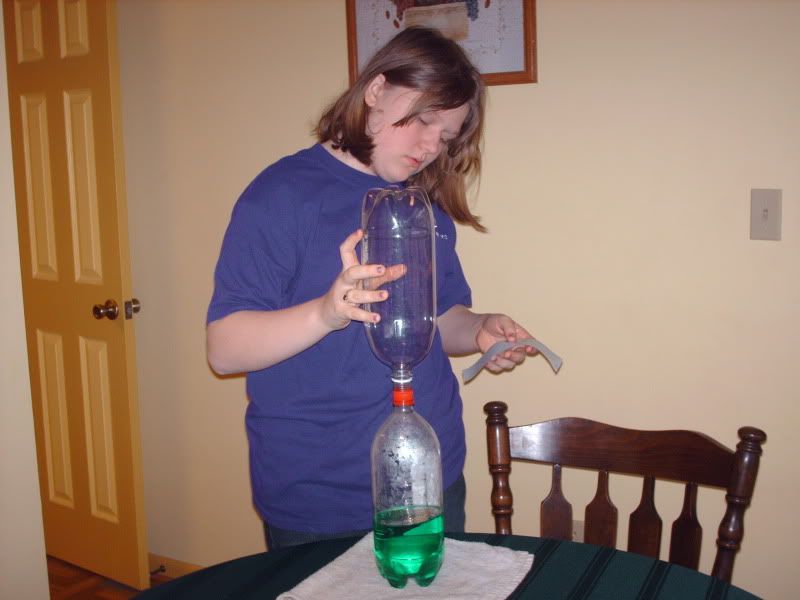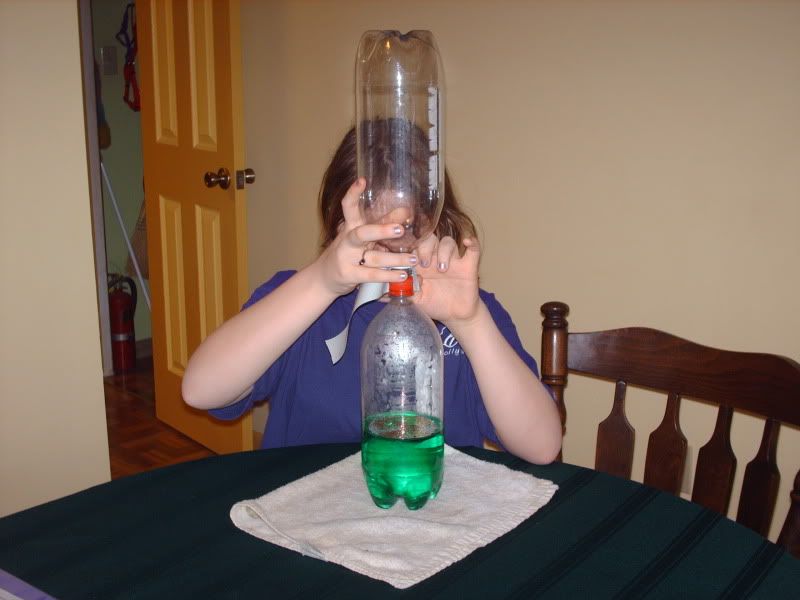 (Assembling the "tornado" with duct tape)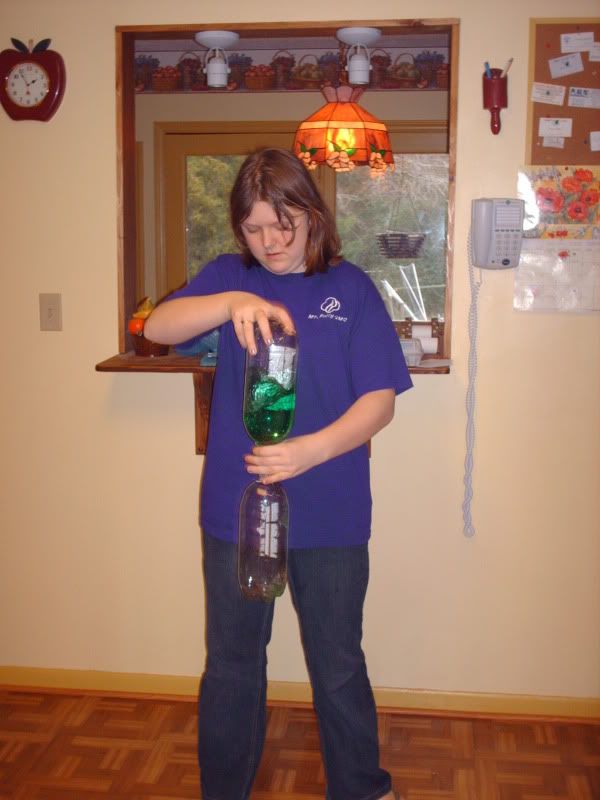 (Creating the vortex)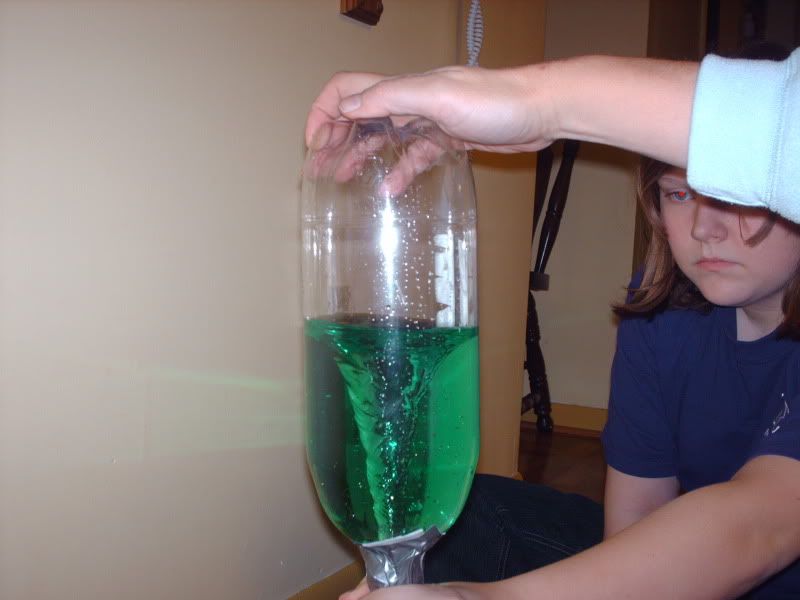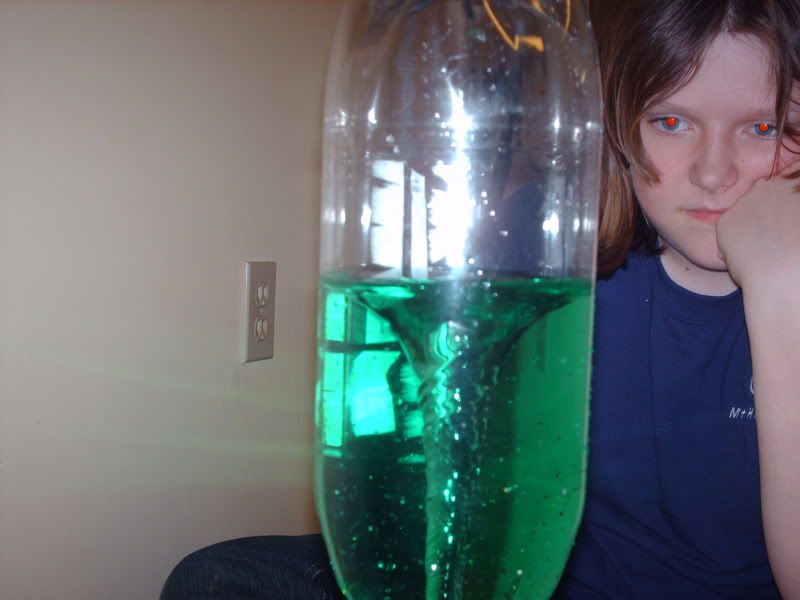 (Observation)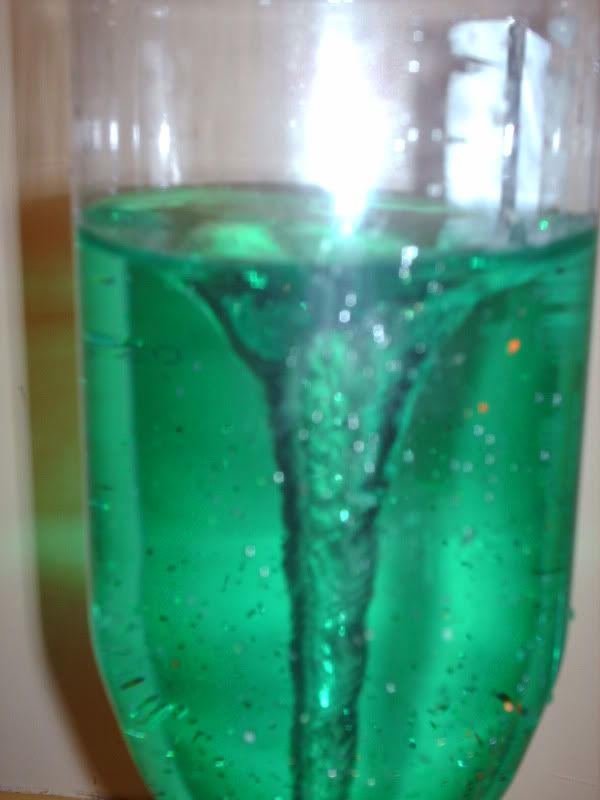 She also did the baking soda and vinegar experiment to learn about air pressure.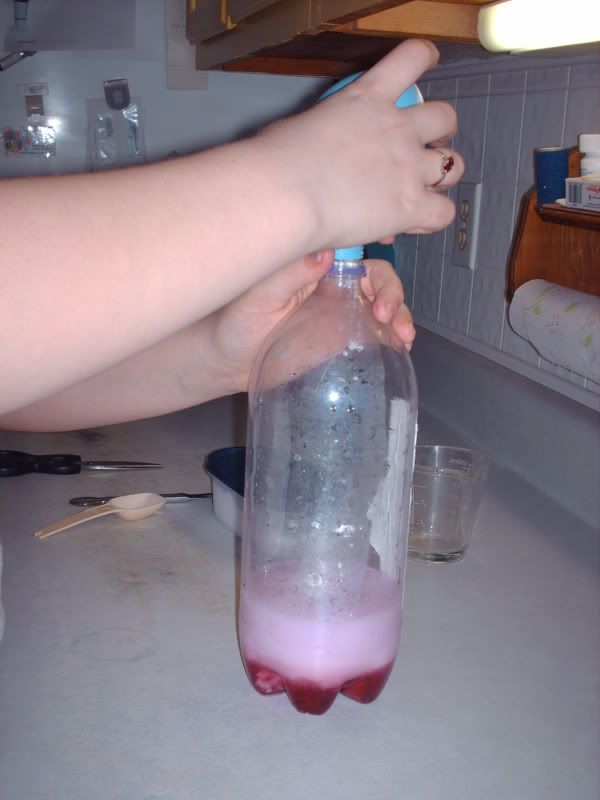 (Adding the baking soda to the colored vinegar)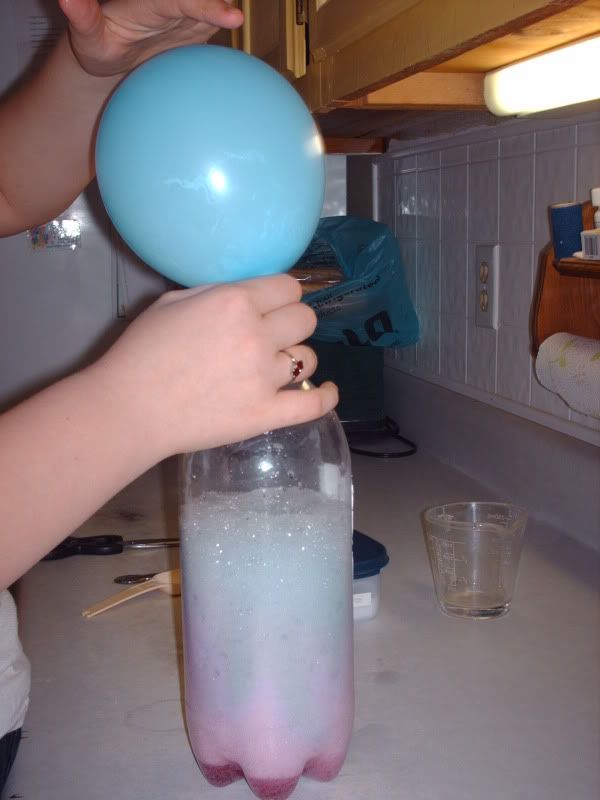 (Trying to keep the balloon on)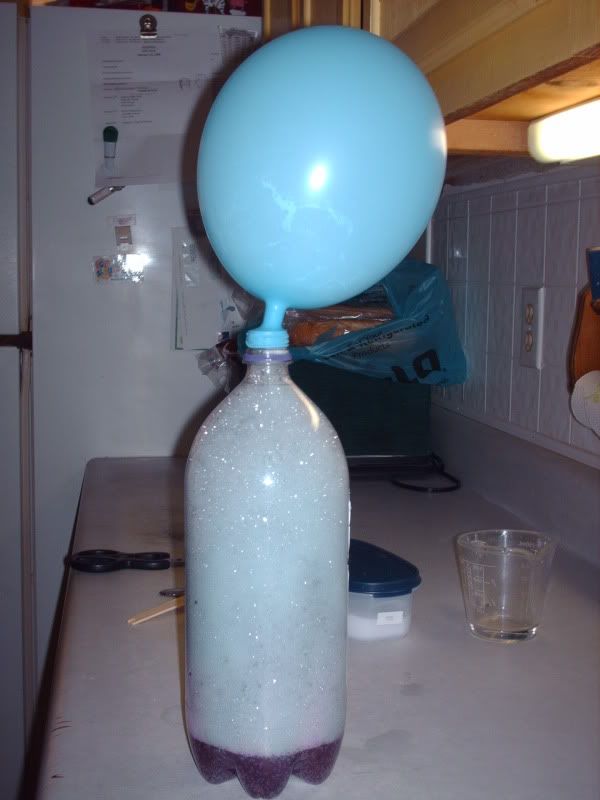 (End result)
She also taught herself how to sew beads onto a homemade headband. It came out very pretty.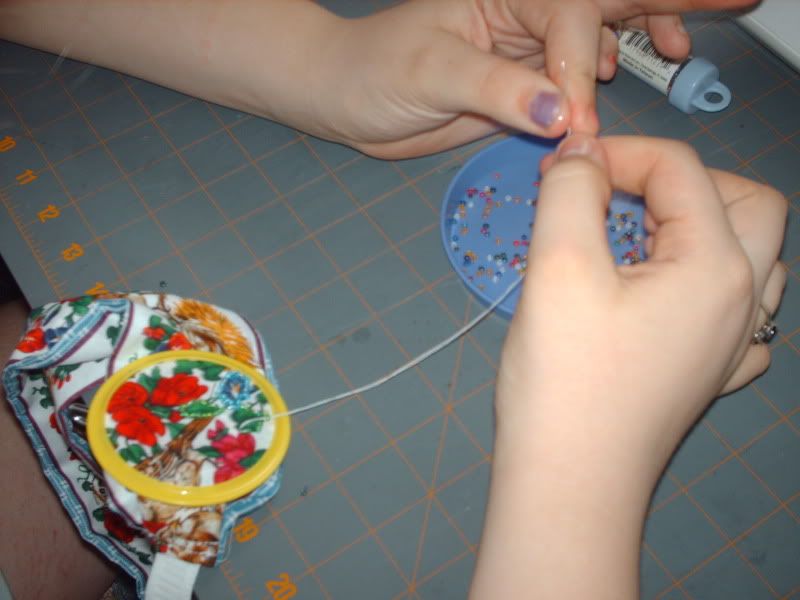 This year I have watched as my daughter has begun to really master her academics and grow into a personable young lady. She has begun to work on her feelings of frustration when she doesn't meet her own expectations and is making strides in that department. We have recently started using the Beautiful Girlhood and Companion Guide to Beautiful Girlhood and made it our special time together. We have been enjoying each other's company while watching the Dr. Quinn series on DVD. It is wonderful sharing these moments with her and to see her bright mind and keen intellect question and discuss the various episodes. We began watching them for the fun of it, but she has made it a learning adventure for both of us. In spite of me trying to learn to find a balance between working at home and homeschooling, we have had a very good year together.