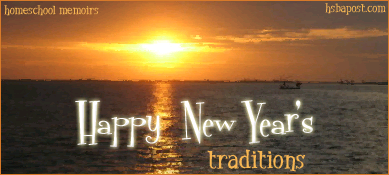 For this week, since I'm quite curious, post about what you did for New Year's and what your traditions are each year. Have fun!
As I spoke about Friday, my daughter's birthday is January 1 so for the past 6 years we have had a couple of her friends spend New Year's Eve with us to celebrate her day. My son also has a friend or two spend the night.
We have done various things over the years to make this day memorable. When my daughter was 6, we had her first sleepover. It was a Barbie theme party where the girls brought their favorite Barbie with them. I made all the girls matching nightgowns using an oversize t-shirt and adding a flannel skirt to the bottom of the shirt. I made an iron-on for the shirt with a picture of the girls on it. I then made matching nightgowns, sleeping bags and pillows for the Barbie dolls. They had a wonderful time.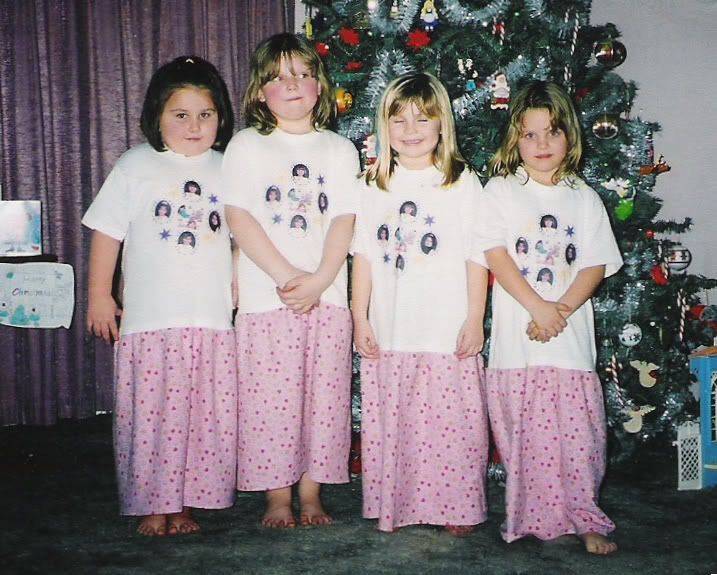 Then one year we had a Build-a-Bear New Year's Bash for her. During the day, we took the girls to Build-a-Bear and they each made a new friend. That evening while they did all kinds of crafts and drank juice from plastic champagne glasses I again made matching t-shirts for them and their new stuffed critters.

This year I kept it super simple. They just enjoyed each other and watched the neighbors shoot fireworks across the street.
While for some New Year's may seem to be an adult holiday but for us it is a time to celebrate children.