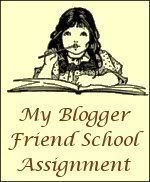 Memory Verse:
Matthew 28: 20
Teaching them to observe all things whatsoever I have commanded you: and lo, I am with you always, even to the end of the world. Amen.
For this assignment we are to tell you about something we would never leave home without. In addition to my children, if we are talking about my everyday coming and goings the only thing I never leave home without is my purse. In there I keep my wallet, which holds all the traditional what-nots like my driver's license, insurance cards, debit card, checkbook and pictures of my family. In my purse you will also find my cell phone, which may or may not be on depending on my memory that day, a change purse, a spare pair of reading glasses, some Starlight peppermints, a tube a Vaseline Lip Therapy, numerous store receipts and other paper scraps that haven't made there way to the trash can yet. You can usually find my keys in there unless I actually hung them up on the hook by the door or laid them down somewhere and have to search for them later.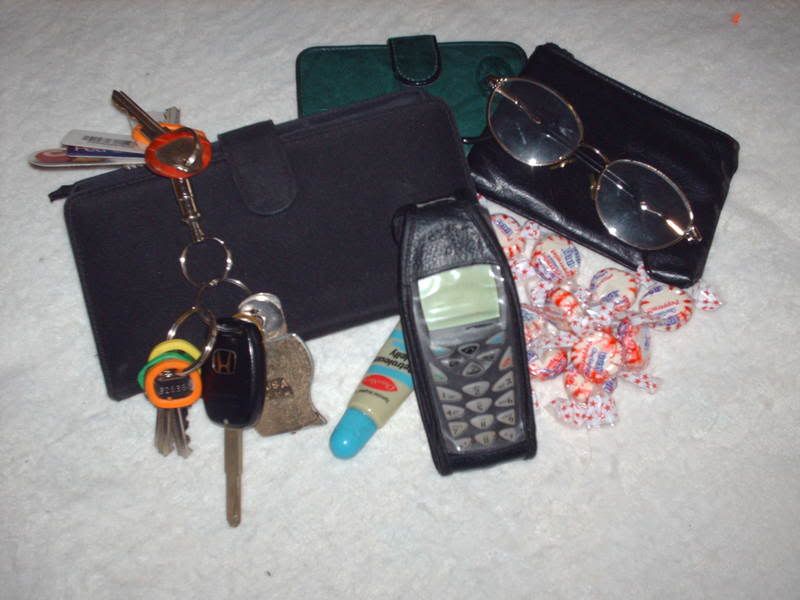 Now if you are talking about something I would never leave home without if it was an emergency like an evacuation or fire, I would need a truck to take it all. There are so many things that I consider irreplaceable. Among the most important, besides my Bible, would be the family photo albums, home movies, and the tubs of mementos. I would also make sure that I took copies of the songs, poems, stories and other things I have written over the years.
Hosea 14:2
Take with you words, and turn to the LORD: say unto him, Take away all iniquity, and receive us graciously: so will we render the calves of our lips.