It was a beautiful afternoon yesterday. We have been working on Amanda Bennett's Gardens unit study. We started this week and are really enjoying it. We learned about Claude Monet and impressionist art. Now I've told you before that I am severely lacking in the artistic department, but yesterday we all tried our hand at watercolors and impressionist art. It was great fun. I wiped the dust off my husband's easels and we headed out the front door to try and capture the azalea bushes that have begun to bloom in front of our house. I don't think we did too badly considering it was a totally new experience for us all. All we had to work with was a couple of inexpensive paint sets, our desires to try something new, and a mom who had no clue what she was doing.
Here is the view I had from the top of our porch. They looked so artistic.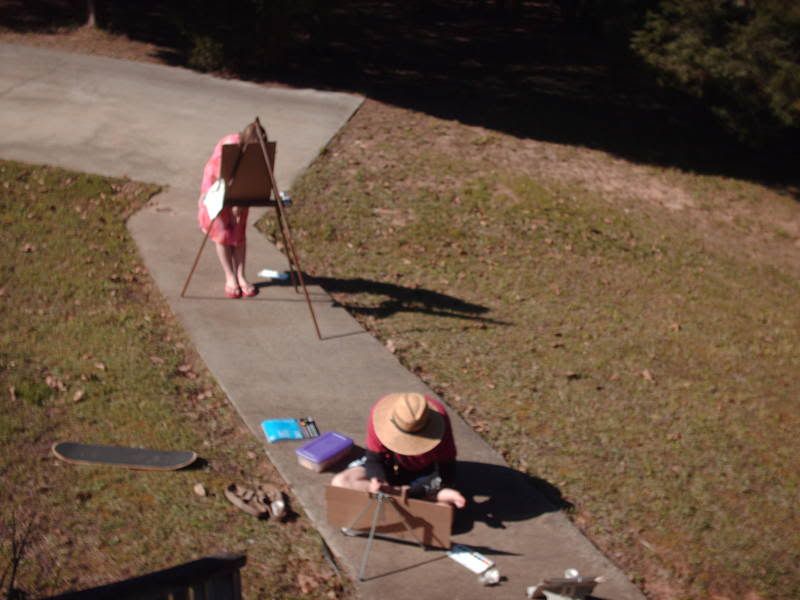 My daughter put a lot of thought into what she was doing…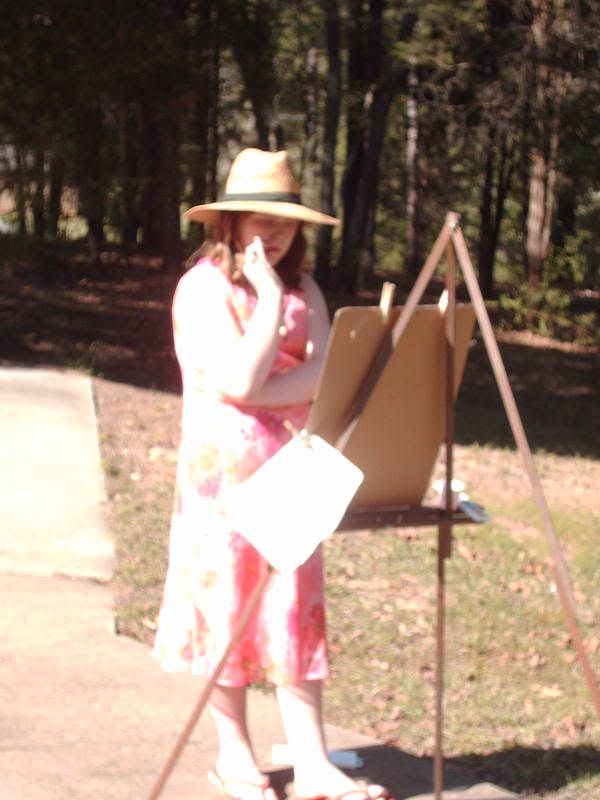 …while my son worked on his technique.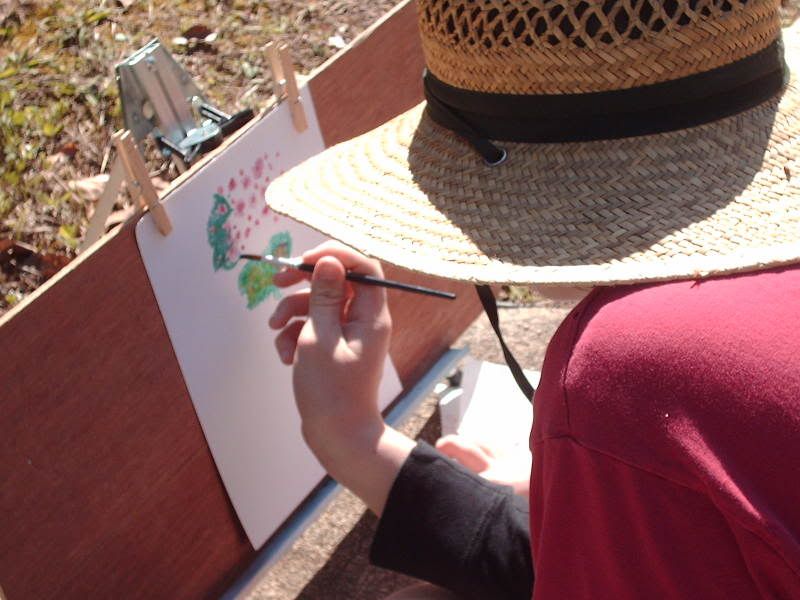 After about an hour, here are the results of our first attempts at impressionist watercolors.
My daughter's art…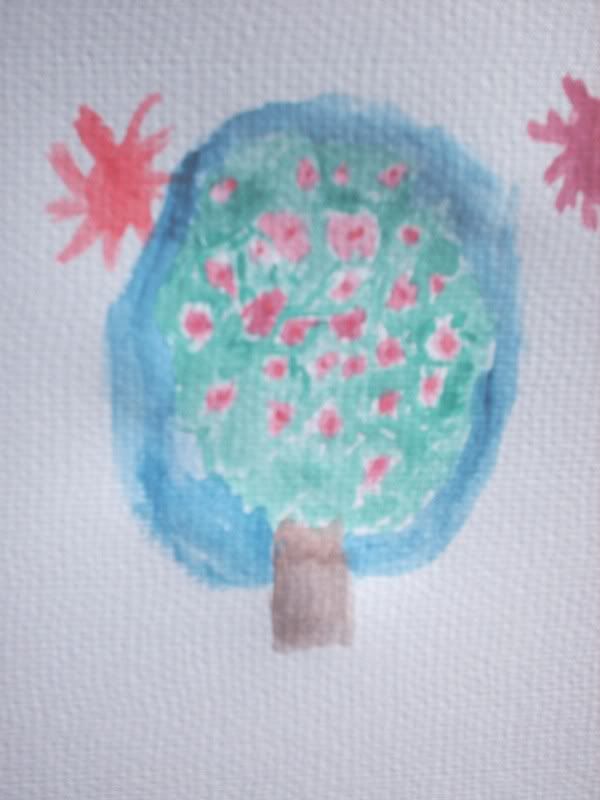 My son's finished piece…
I wish I had left mine alone like this…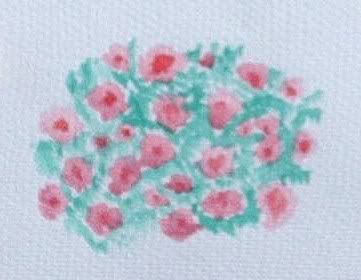 But I messed with it and this is the end result.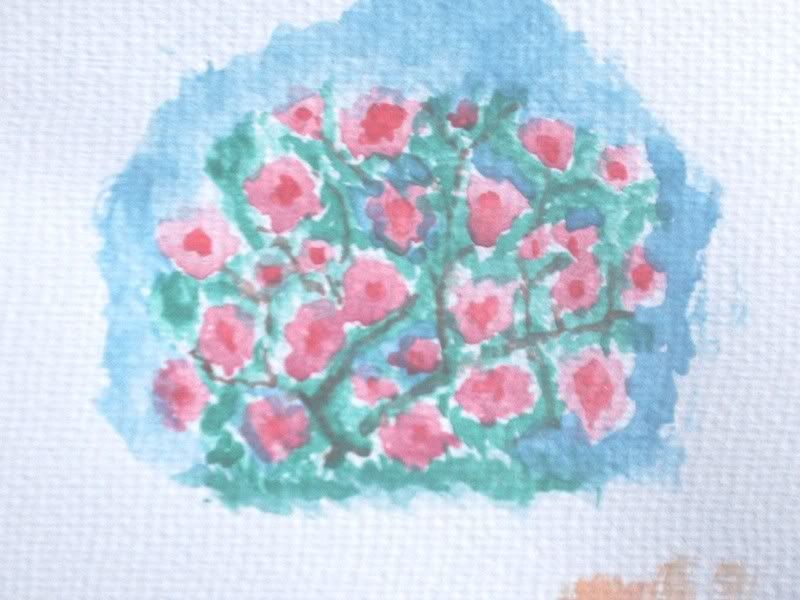 When my husband came home and we showed him our work, it was rather funny. He had no idea what he was looking at. I guess we didn't make much of an impression. (groan). Monet has nothing to worry about here, but no matter. We had fun and will probably do it again just for the sake of doing it. It was very relaxing.