What kinds of things can't you do anymore?  There are many things I used to be able to do when I was younger that seem just out of reach these days.  I could read the fine print, remember what I went into the kitchen for, and stay up to all hours of the night.  Now I'm lost without my magnifying glasses, I'm lucky I remember where the kitchen is, and happy to stay awake to see the end of my favorite TV shows.  I used to be able to do splits, backbends, handsprings, and other backyard acrobatics, but I turned my last cartwheel about 10 years ago and swore I would never do it again.  My back hurt for a month afterwards.  Luckily there are no snapshots of that event.  I no longer roller skate, but will occasionally ice skate with the kids if there is someone else around who can drive us to the emergency room if I should happen to fall.  I can still sit on the floor with the kids and play games, but getting up is another story.  I searched my small collection of childhood photos for other things I could no longer do and came up with these.
I can't wear fancy hats: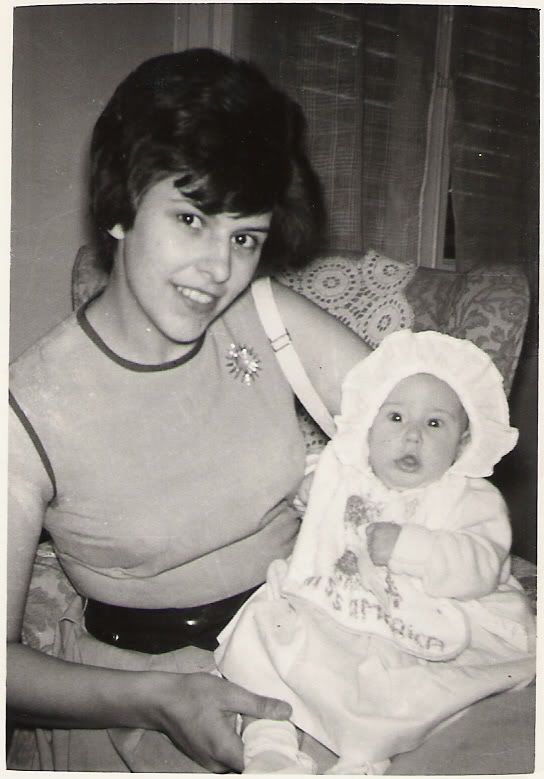 (Mom and me)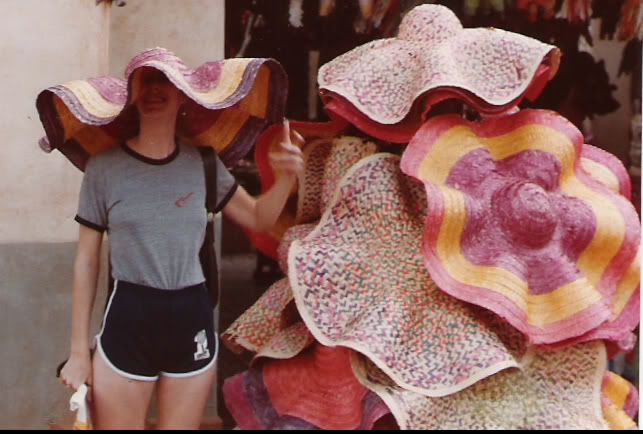 (1982)
And the days of eating this much sugar are long gone.  I can't afford the dentist bills or the calories.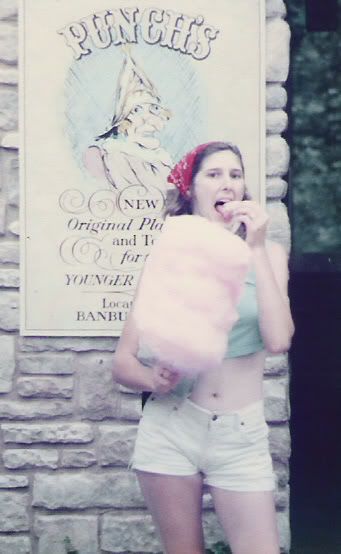 (1982)
Short shorts and mini skirts are so out of the question.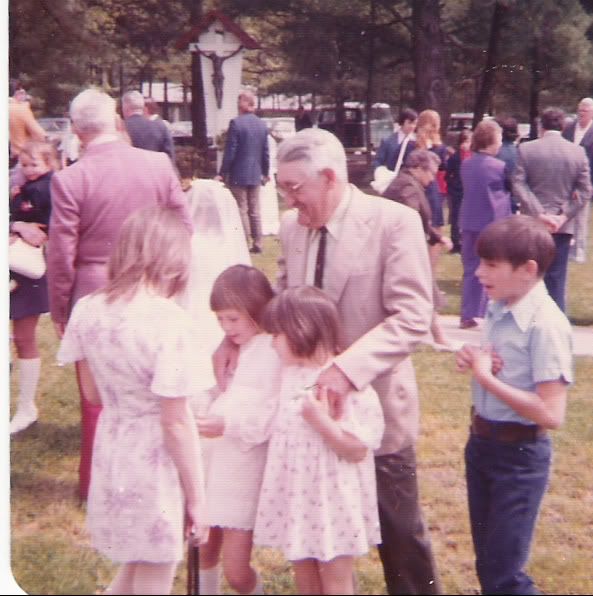 (that's me with my back to the camera, my Pepérè, my brother, my baby sister, and my middle sister at her 1st Communion. 1974 -BTW -My mom made all the dresses, including the first communion dress.)
No more all over plaid.
(@4 years old, 1967)
And even if I could put my hair in pigtails, the curls would never stay. (again with the plaid)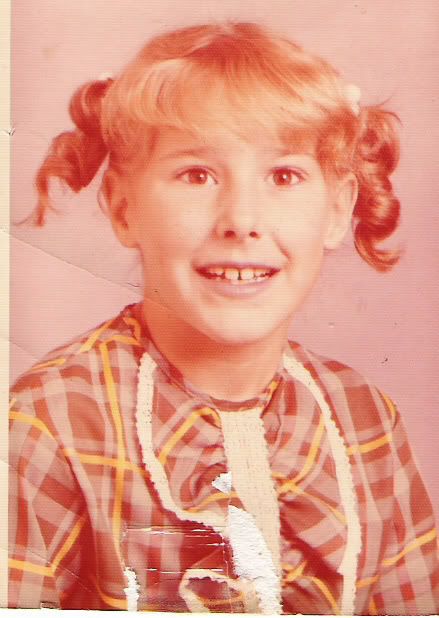 (1971)
And my neck aches just looking at this one.
(1964, Spain- My dad holding my brother and me.  Mom is the shadow taking the picture.)
The list could go on but I'm sure you get the idea.