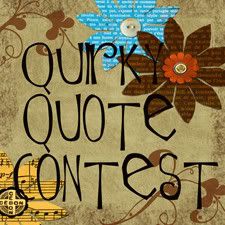 Open Book is hosting a Quirky Quote contest. This year's prize is a $15 Amazon gift card. The voting will be February 23-27th. And a cool twist is that you can enter twice. If you are like me, and love quotes, here is a great opportunity to post your favorites. Be sure to swing by her blog for all the details.
My first entry is from the comic strip 'Family Circus'. I clipped it from the newspaper years ago and have since lost the original. But I did scan it way back then so I have a copy. (sorry about the quality of the scan)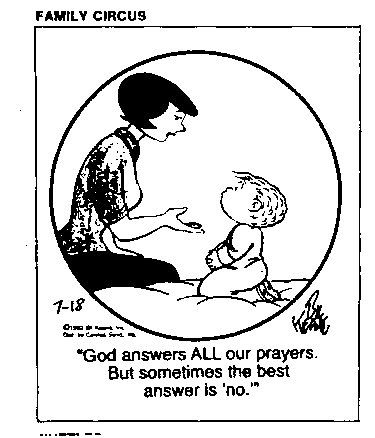 This has been an inspiration to me for years and I have found myself quoting it often.