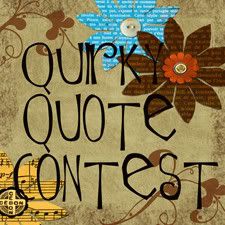 Here is my second entry.(see my first entry below) I clipped this one from a magazine ad at one time and it, too, graced my refrigerator for years until it became too grubby to keep it there. I have no idea who originally said it, (and I searched the web to find out, but no luck) but it has stuck with me.
Happiness is not having what you want, but wanting what you have.
Be sure to swing by Open Book for all the details.