On August 12, 2013, we welcomed our first granddaughter into the world.  Even though she was born some 1100 miles away, because of the blessings of technology, I was able to share the first few moments of her birth with my son, the new Daddy, via Skype.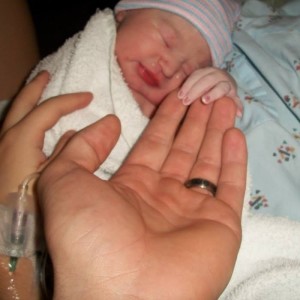 A week later we were able to make the trek north to meet this precious little one in person.
She is simply a treasure and a gift from God.  My son will be sending us regular pictures so we can watch her grow up across the miles.  But so glad we were able to hold her in our arms and love on her while she was still a wee-one.