If you have been a visitor to my site for any length of time I am sure it is painfully obvious that I love to organize. It's probably a good thing that I do love it because it seems that I am always organizing and re-organizing. I think this is mostly because I have yet to find the absolute perfect, stay organized solution for our family, though I feel like I am getting closer. There are so many excellent websites out there that serve as inspiration and encouragement that I wanted to share with you some of my absolute favorites. In no particular order these are my 8 favorites.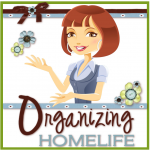 Organizing Homelife-Ginny is a mother of four, a pastor's wife, and so willing to share organizing ideas. She has lots of printables you will definitely want to check out as well as great tips and how-to's.
Organizing Made Fun-Becky motivates and challenges you through her blog with plenty of inspiration and encouragement.
Simplify 101-Aby is an organizing and productivity expert whose passion is to teach us skills and techniques to become organized and stay that way. I love her monthly checklists (2012) and have found them a valuable tool to stay on target.
A Bowl Full of Lemons-Whether you are looking for clever organizing ideas or helpful cleaning tips, Toni's website is overflowing with inspiring ideas.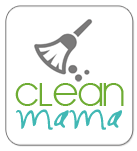 Clean Mama
-Becky's site is chock full of "how-to's" and cleaning tricks to energize you on your adventure to a cleaner home.
I'm an Organizing Junkie-Author of the book Clutter Rehab, Laura Wittmann, did not stop sharing her passion for all things organized with the final chapter of her book. She continues to share her enthusiasm for order.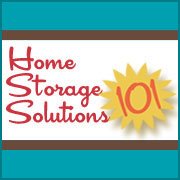 Home Storage Solutions 101-Don't know where to start on your mission to organization? Well Taylor's site might be the perfect place for you to start. Her 52 Weeks to an Organized Home weekly challenges and Declutter Your Home in 15 Minutes a Day missions might just be the jump start you need.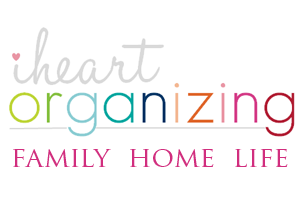 I Heart Organizing-Loaded with decorating and organizing ideas and great printables, Jen and her team share their experience with remodeling, re-purposing, and life.
Life Your Way-Mandi has pulled together many gifted and talented homemakers to create a wonderful on-line resource to help you sort through the barrage of information and how-to's to find the solutions that work for your family.
As the kids have grown older and the proverbial nest is emptier more often than it is not, it has become easier to stay organize than when they were young, but I continue to be on the lookout for better ways to keep order in my home. If you come across a site that has helped you out, please do share with me.