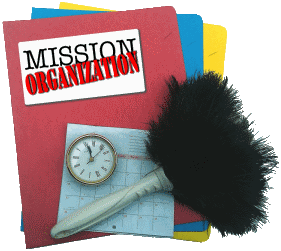 While I may not be making a huge dent in my Mission Organization Bucket List, I am finding that I am making a dent in the clutter throughout the house. Since resigning my position with the company I had been working with the past few years, I have been using my time to focus on those neglected tasks that needed tackling. One of those tasks was our linen closet. Try as I might to keep it neat and functional, it was like fighting a losing battle. The problem was that there just was an overabundance of stuff being stuffed in it.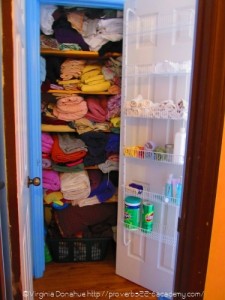 In addition to towels and sheets, it was overflowing with extra blankets, curtains and other linens. When we redid the kids' bathroom where the linen closet is, I had added the over-the-door holder to store face cloths and miscellaneous cleaning and beauty supplies thinking this would help the clutter but while this freed up some space you can see not enough. So I emptied the closet out completely and also grabbed the tubs in the attic and set to work to sorting things out yet again.( I had been saving so many sets of curtains, blankets, and even sheets that we didn't even have beds that they fit that I had to store them up in the attic.)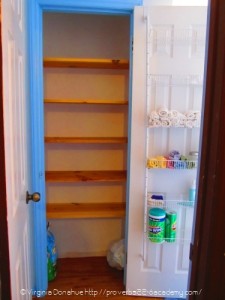 I set to work making those hard decisions as to what to save and what to pass onto the thrift store for someone else to use in their homes. What you see below are just curtain sets that I decided to part with.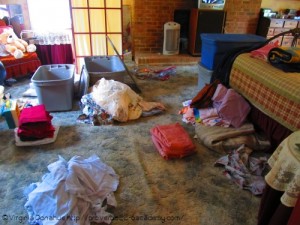 After going through everything I ended up with 6 blanket sets and 4 other bags of sheets, curtains, and other linens that made their way out of our home. This left only 2 tubs for the attic with afghans and miscellaneous sheets to keep for other purposes.
I then refolded the towels, sorted sheet sets by size, and returned everything to the closet. I put the extra blankets in big bed-in-a-bag plastic bags that I had on hand. That way they could be stored on the floor without getting dirty.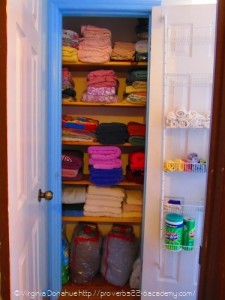 The most difficult part of de-cluttering is simply letting go of too mush stuff. Isn't this so much better, don't you think?