Well, my big surprise for my husband's birthday went perfectly. Thursday morning my oldest met my younger son and I at my Dad's house at 6:00 in the morning to pick up the gift. We brought it into the house and set it up. When my husband came home almost 2 hours later than we thought he was totally shocked…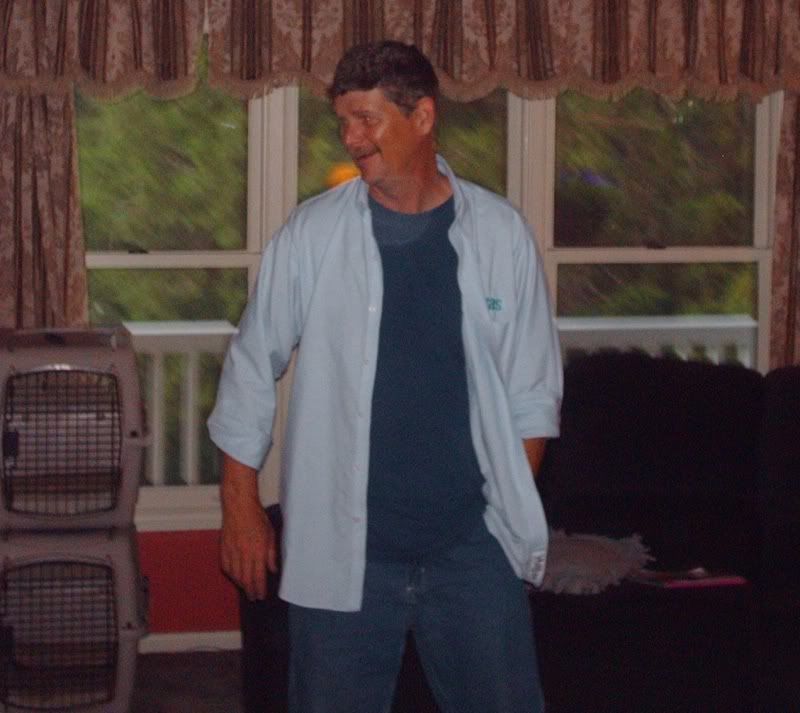 and very happy…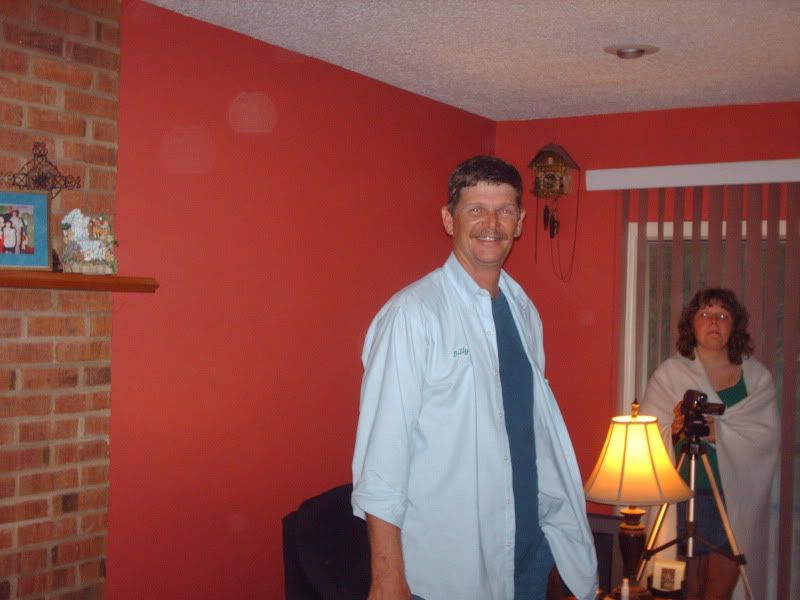 to see his big surprise.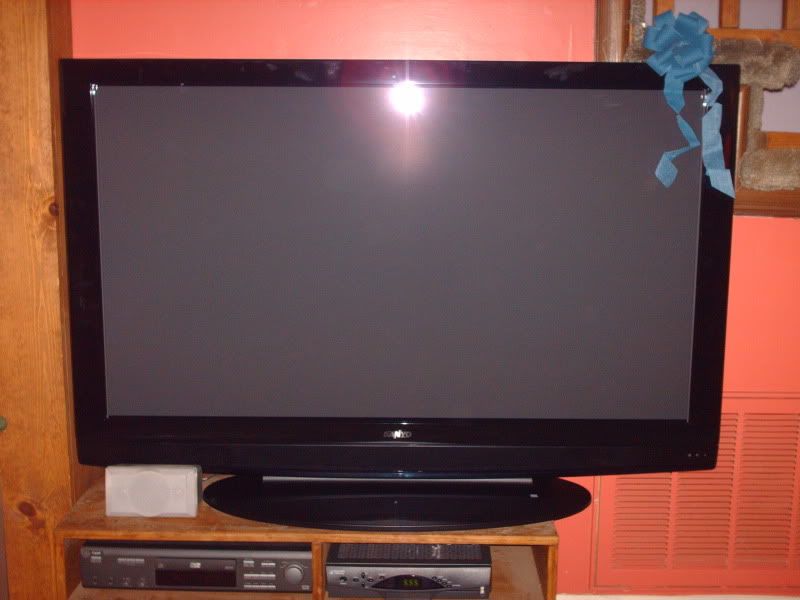 A 50" TV for his 50th birthday.
As far back as I can remember he has been wanting a big screen TV. He often eyed them in the stores, but I always told him it was just too big and not needed. I still think that way, but this gift wasn't for me. It was to give the man who has always put others first something he really wanted. I saved for months and was so happy to find a good deal on this.
After seeing his surprise we had dinner of lasagna with sauce I had made from the tomatoes from my garden. (This is before I baked it. I forgot to get the after.)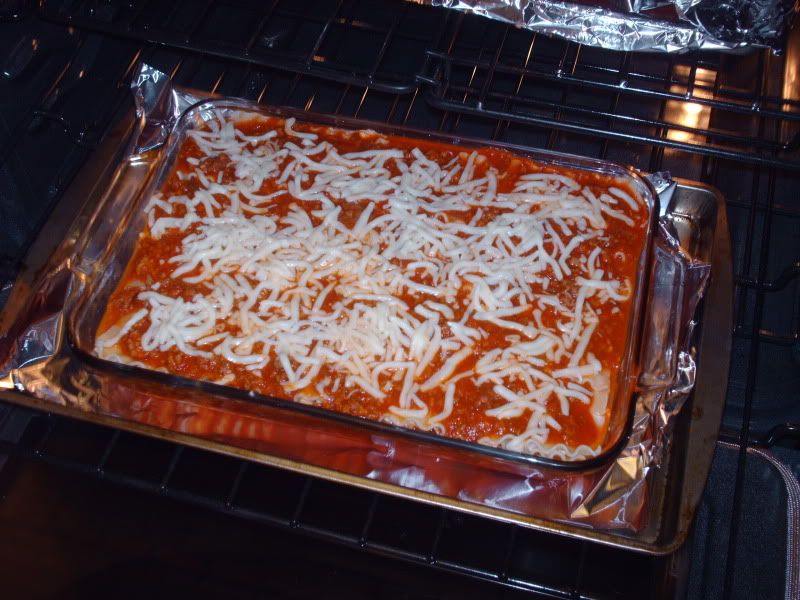 My daughter made him a special dessert (we had special birthday cake on Saturday that my mom had custom made for him).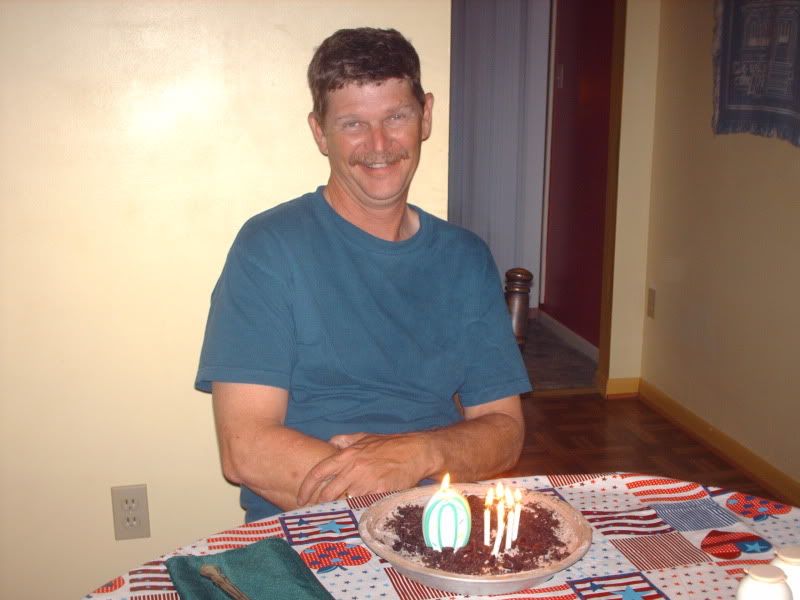 I thought I had a number five candle but it seems lately we have every number except the one we need. So my daughter just used 5 regular candles, 1 for every 10 years and a "0".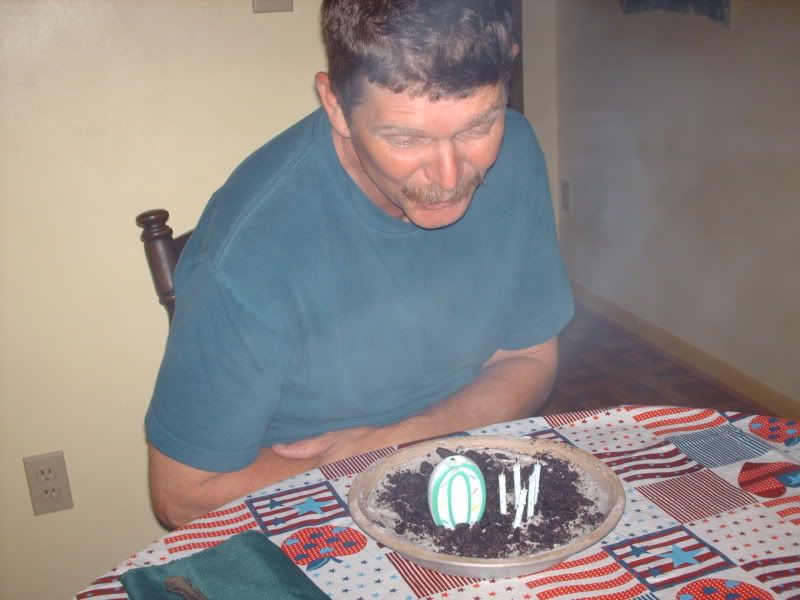 My husband really enjoys Oreo Pie so that is what my daughter made for him.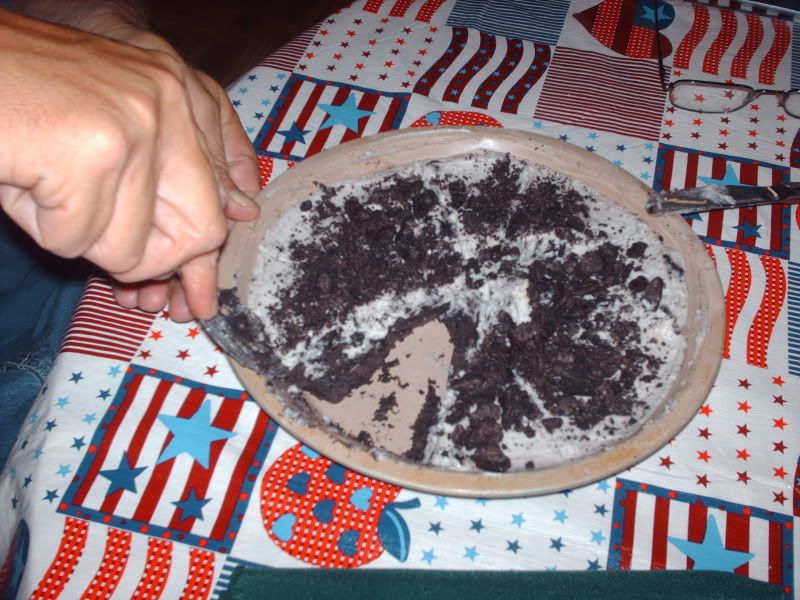 He really loved his gift and keeps saying to me, "That's a really big TV."
Thank you Lord, for allowing me to get my husband a want instead of a need for his 50th.