When the guys returned from their fishing trip they went straight to my parent's house. We met there to celebrate my Dad's birthday.
My son and his fiancé.
So happy hubby was home.
After we went home I received a call from my mom that my Aunt and Uncle were going to be there in a bit. I was so excited. We see them every few years or so. They are my Godparents and I am always thrilled to see them. So after dinner at home we went over and spent some time catching up. They were so tickled by how the kids have grown. I wish I had taken more pictures.
My son had asked to sit down with my uncle, who had been an engineer for Polaroid, for a little career counseling. He is thinking about being an engineer, but really wanted to get a better idea of what is involved. He really enjoyed his one-on-one time with his namesake.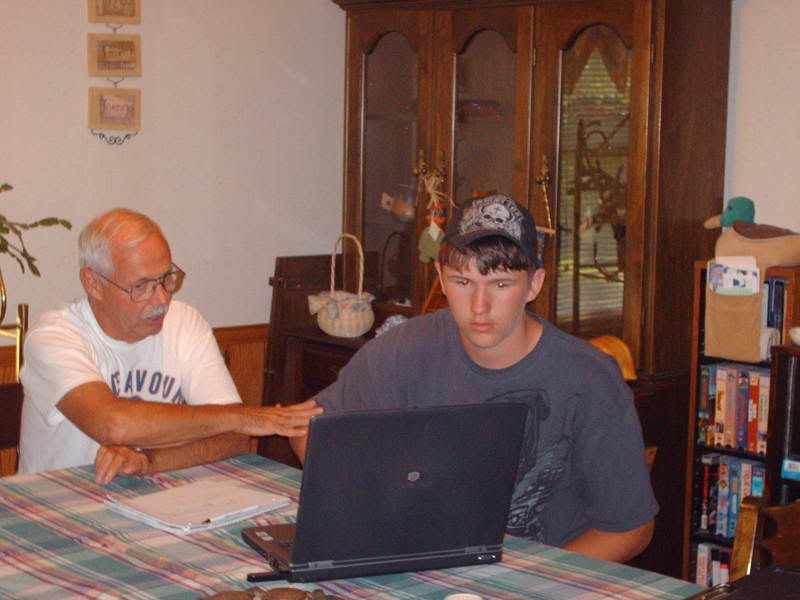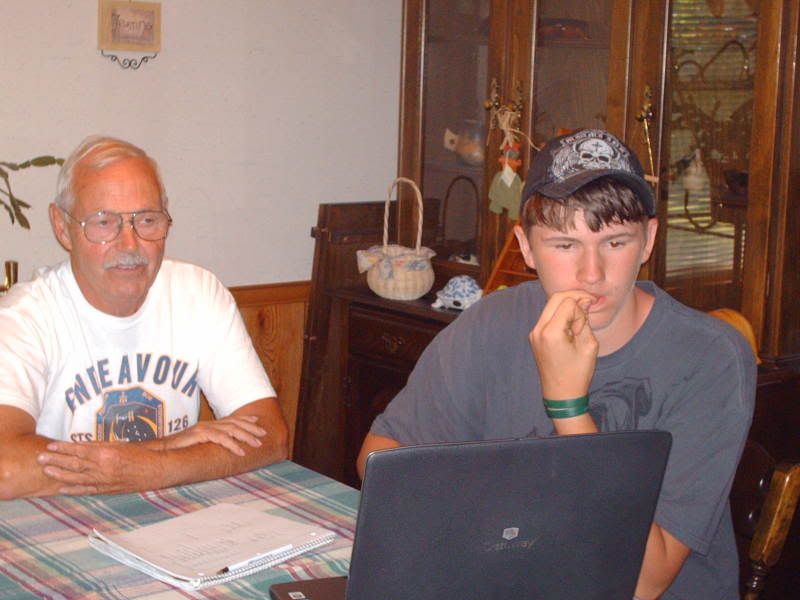 I so love visiting with the relatives and appreciate the opportunity for my children to know them. What a blessing they are!