I love kitchen gadgets and have my share of them, but one of my newest has become one of my favorites. I found this at a Habitat for Humanity Re-Store.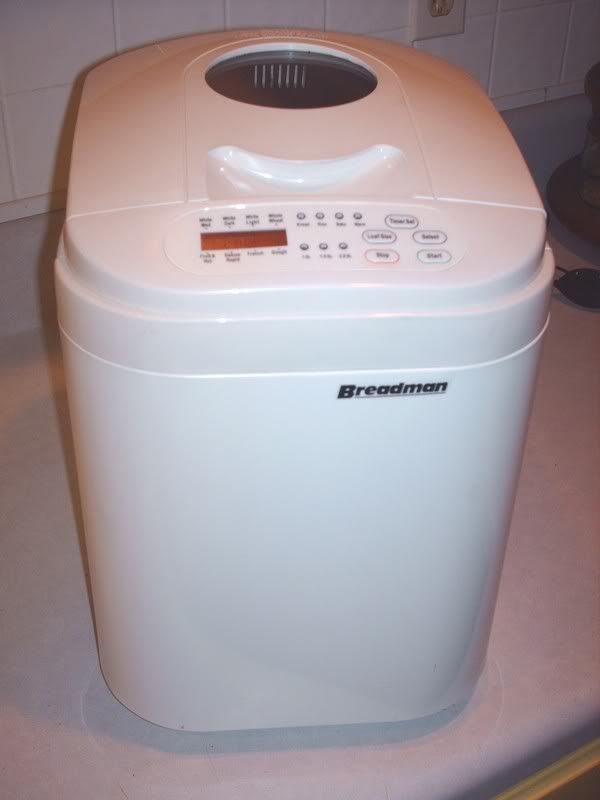 I had seen it on one of my visits and passed on it because it didn't have its manual. The thing stayed on my mind for a few weeks until I finally gave in, went by and bought it for a whole $10. I found its manual on line and have been enjoying sweet smells and tasty treats ever since. We love homemade bread but I have never had much luck with it doing it the old-fashioned way. Never could get it to rise correctly. This machine makes it so easy to enjoy fresh bread without the hassle. A loaf barely makes it through the day around here. I have been experimenting with various recipes and have found a couple that the family really likes. I make a loaf about every week or so. We made a honey-cinnamon-raisin bread today. Even though the raisins seemed to have vanished into the bread during the process, it is (was) delicious.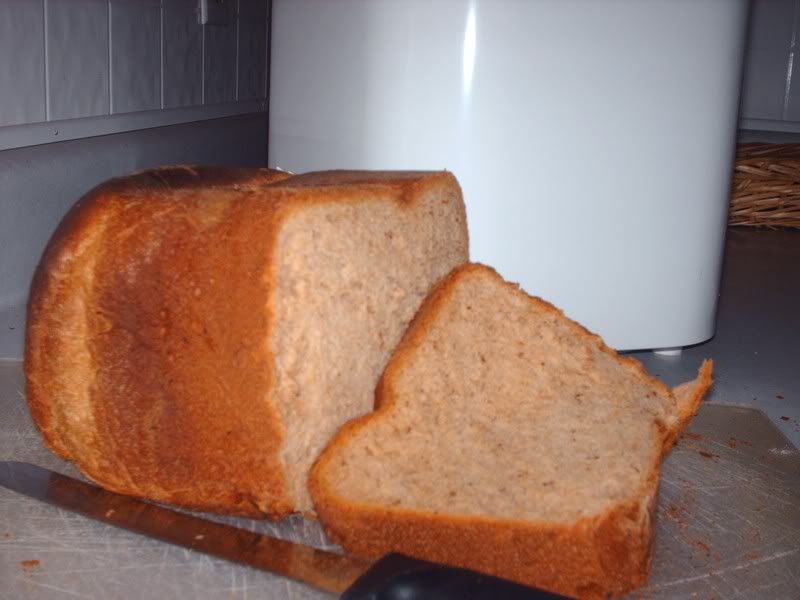 Does anyone else have a bread machine? What are your thoughts about them?