We're back from an absolutely wonderful and relaxing vacation.  In the past we usually take our vacation after the public schools are back in session to avoid the crowds, but this year we went early. We also usually go to Myrtle Beach State Park but we thought we'd try something different this year. Only an hour and a half away from home there is a state park on Lake Murray called Dreher Island State Recreation Area.  Situated on 3 islands joined by a causeway and two bridges, this was a fabulous place.  There are a large number of sites directly on the water's shore. 
We were able to walk down a hill right to the water to swim and fish. 
The lake bottom was a bit rocky and then mucky a ways out so after getting in to escape temperatures in the 90's, we used floats to enjoy the warm, yet cooling pleasures of the lake.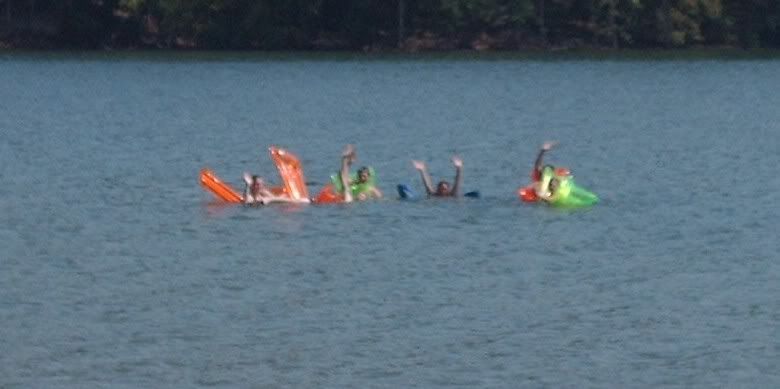 The kids are now old enough to fend for themselves quite a bit, adding to the relaxing atmosphere. 
Campfires,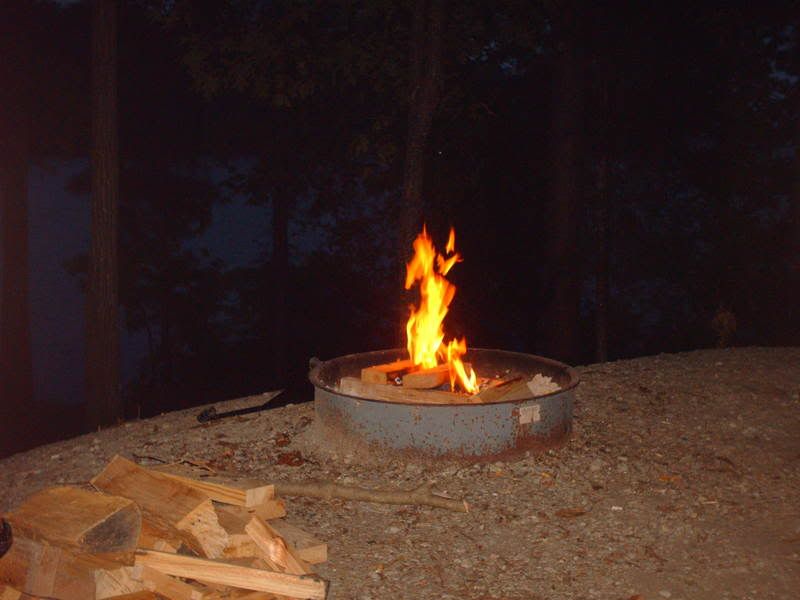 smore's,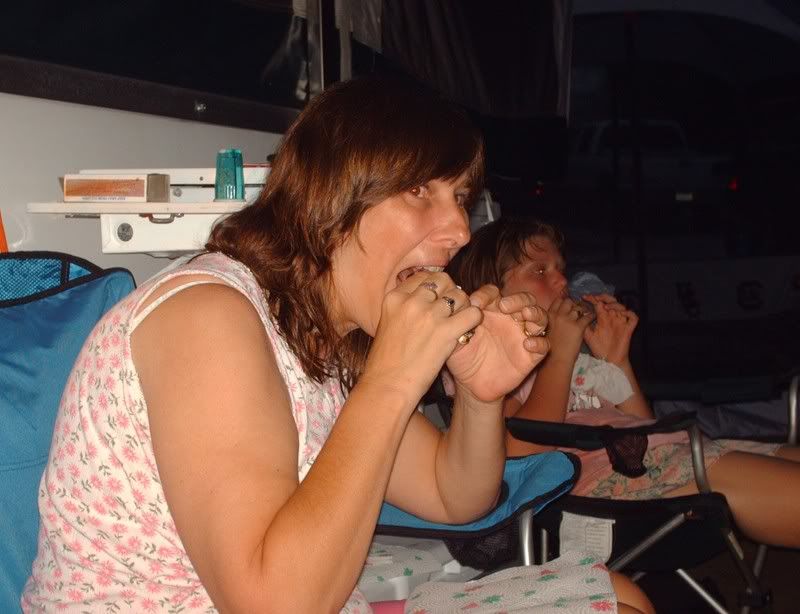 and great conversation enhanced the stillness of the evenings.  
My husband tended to some of the cooking chores.
And my daughter made her great pancakes for breakfast one morning.
My oldest and his girlfriend were able to join us for the night Monday.  We had an added surprise when my parents made a visit on Monday also. 
It was wonderful to have so much family together enjoying the serenity and beauty that surrounded us.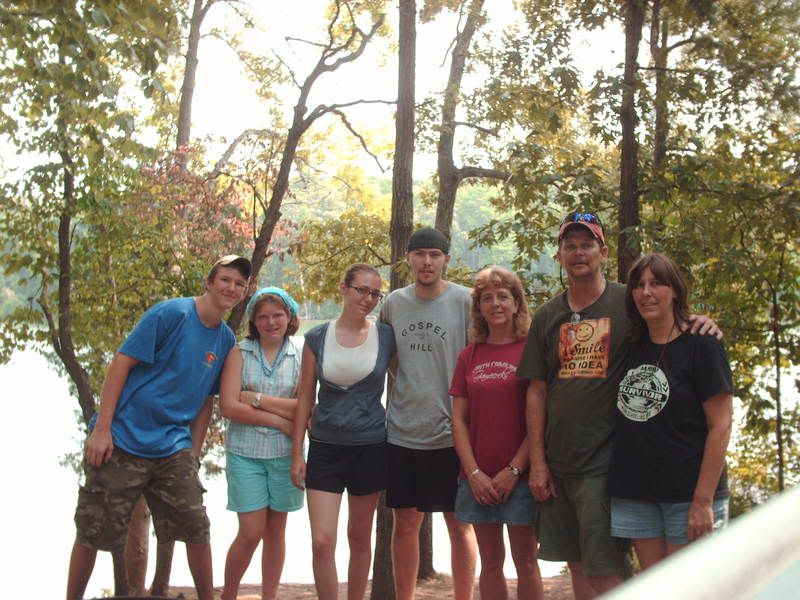 We saw all kinds of wildlife; Great Blue heron, red-cockaded woodpecker, cardinals, blue jays, mourning doves, and many other bird species. We also saw painted turtles,ground skink, garfish, and we had several fun encounters with squirrel and deer.  I can't remember the last time we felt so relaxed and unhurried by the going here and going there of other vacations. We spent everyday just enjoying the simple pleasures. We are definitely planning on another visit to this peaceful park.