For your listening pleasure and to set the mood for this post, press the play button.
I have had a love/hate relationship with hair for what seems like forever. Long, short, straight, curly, dyed, natural, I've probably done it all. So for this weeks Flashback Friday, I thought I'd share the looks I have sported through the years.
You have already seen me in pigtails circa 1970. By 1972 I had gone to this.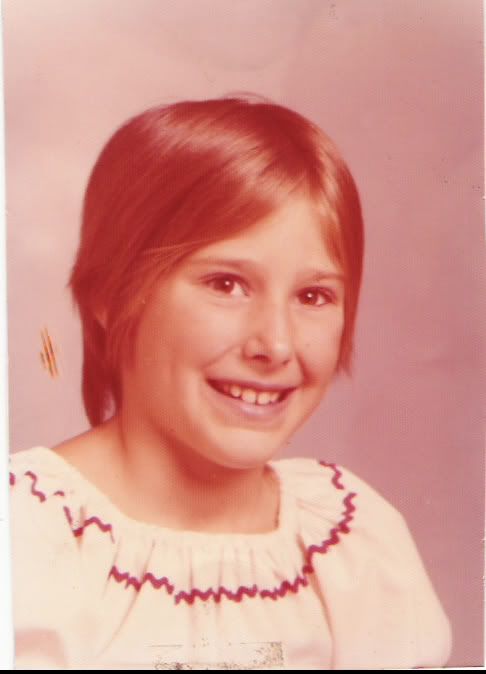 By 1973 it had grown out again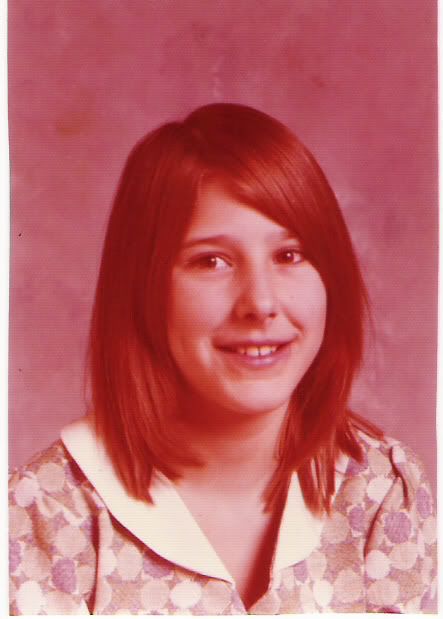 In 1974 I was back to short.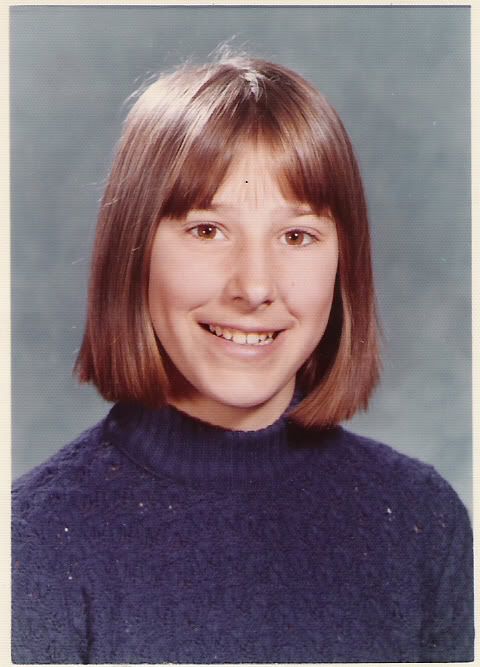 And even shorter by 1976
Then I guess I got brave because by 1978, it was long again.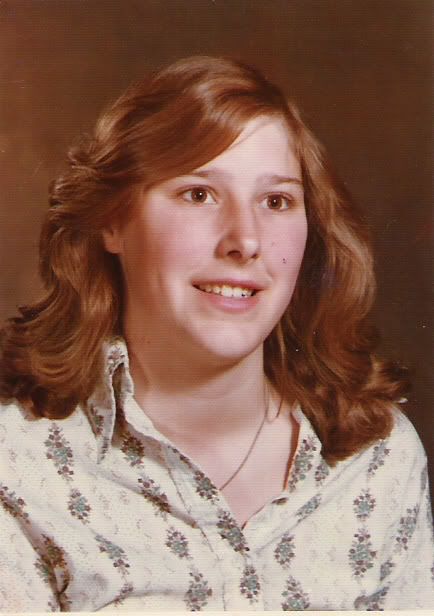 Apparently I had had enough and by the end of 1979 I went to this.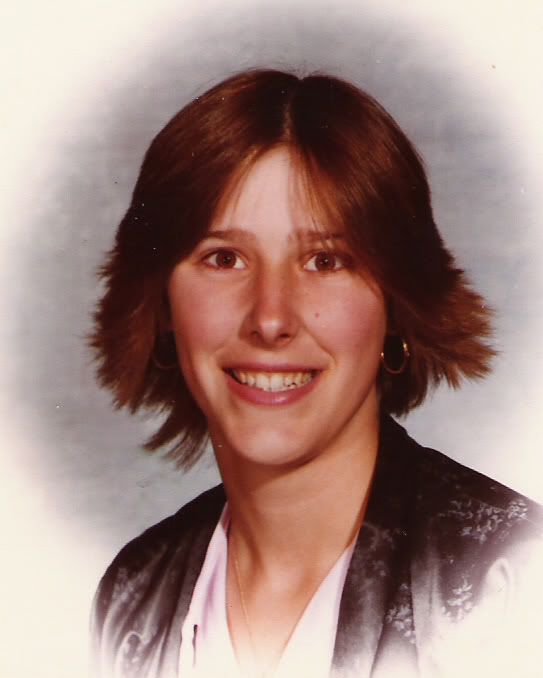 The year I graduated I had begun to let it grow out yet again.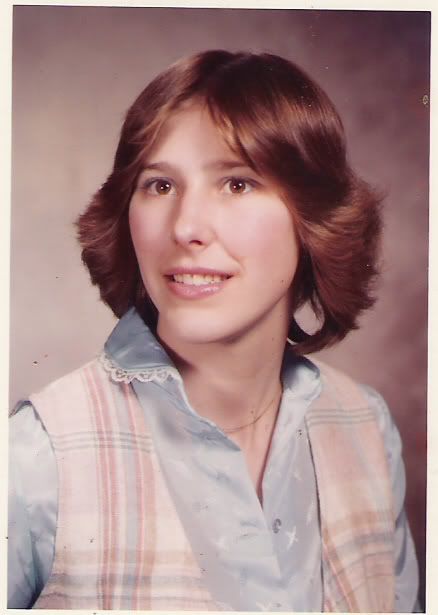 Fast forward to 1990 when big hair was the thing and I went for tons of curls.  To be honest I really like having curly hair for the most part, but hated it when it began to grow out.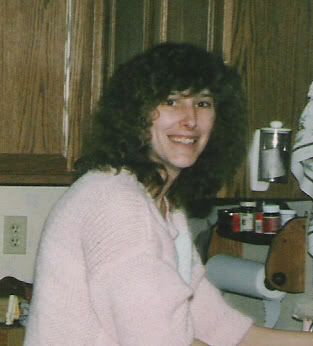 Then I was talked into dying my hair in 1991. Oh my.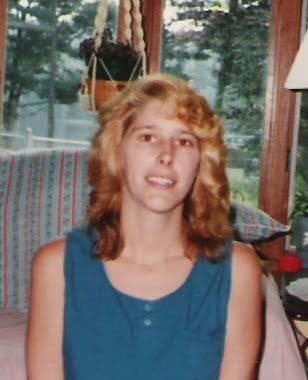 In 1992 I went for broke and blonde.  I look sickly. Who was I kidding?  The things we do for our husbands.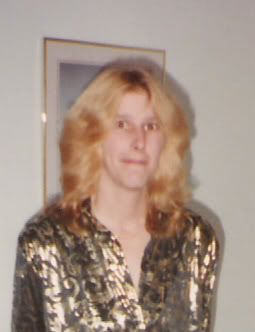 When I began teaching in 2000, I wanted something that was easy to fix everyday so I got another perm.  I had long since abandoned the "dying" phase.  Every now and then, just for a change, I would use a temporary dye, but only to add reds or golds. No more blonde.
My kids are following in my footsteps.  Last week my son went from this: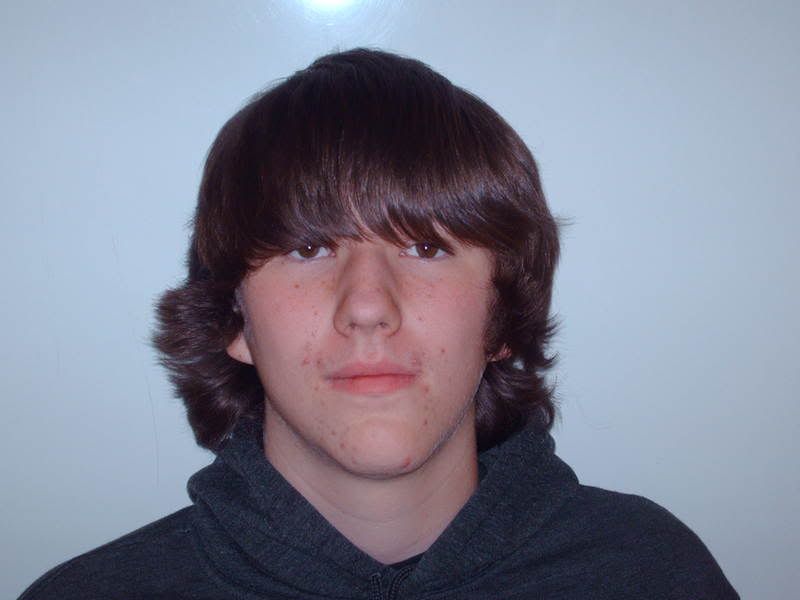 to this: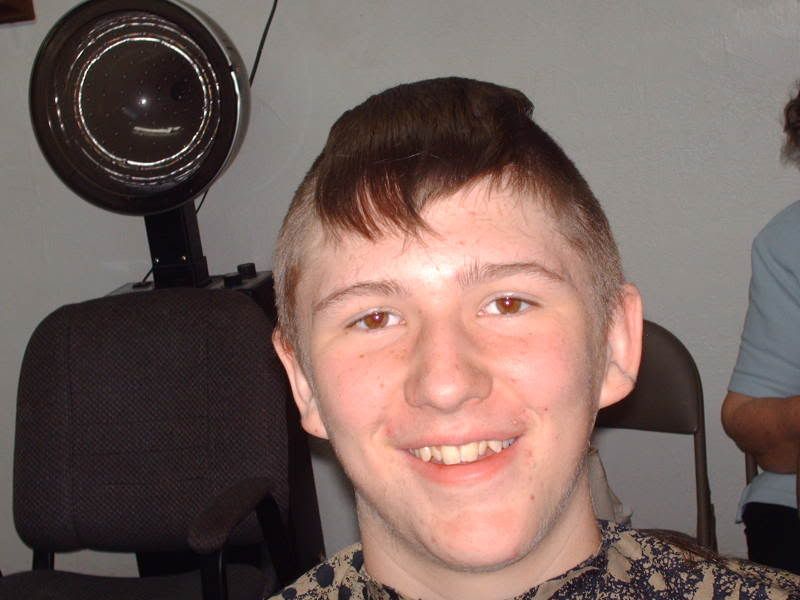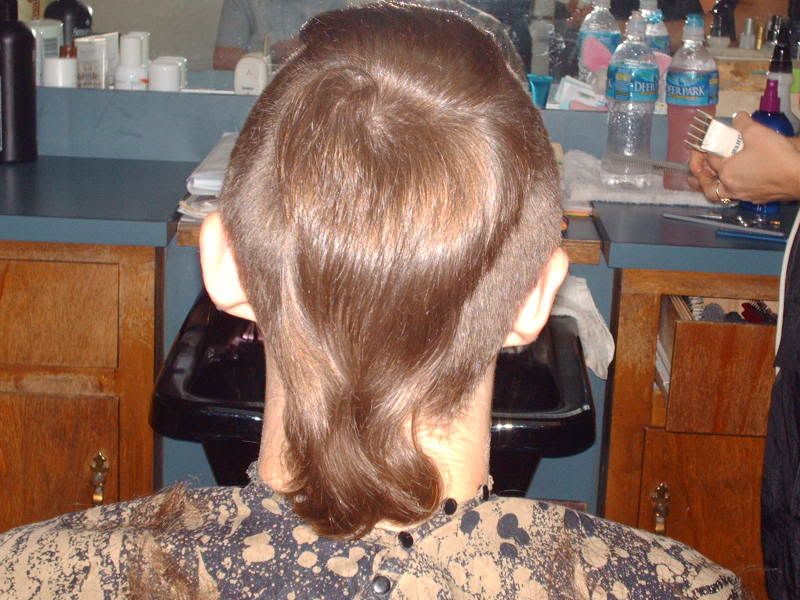 (He just had to try out a Mohawk, at least for all of a minute)
He ended up with sporting his usual summer hair.
And not to be outdone by her brother, daughter went from this: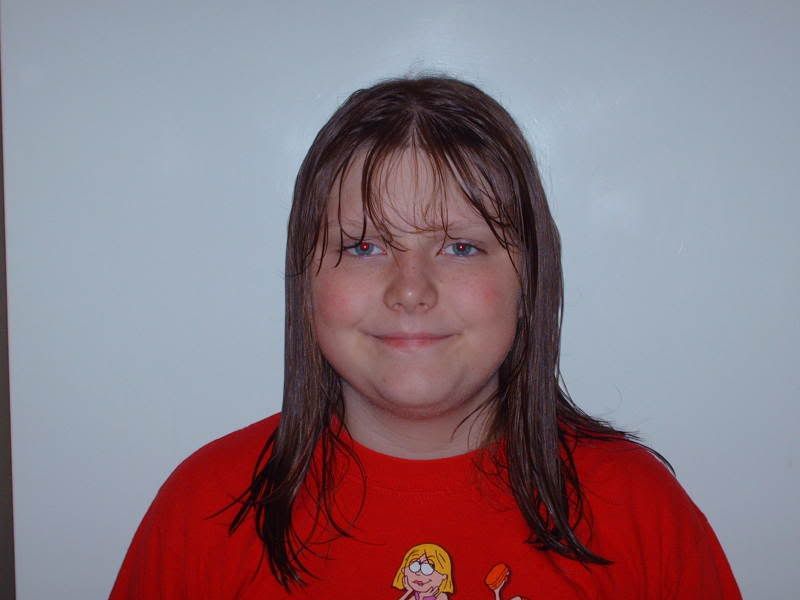 (I remembered to take the picture just before we left for the hair dresser and after she had just washed her hair)
To this:
She loves her new haircut.
I've since let the perms and the coloring grow out and have been keeping the hair to shoulder length, but I am now working on growing it long again.  I think though this time if I get a hankering for something new, I'll just go shopping. (Sorry no recent pics.  This is from September 2007. I'm usually on the other side of the camera.)