Who can resist the sweet taste of fried dough that can be bought at carnivals and boardwalks across the country? I know that the aroma itself draws me in. So wanting to recreate that summertime treat at home, I pulled out my cookbooks and tried to create my own, with little success. Making my own dough is too time consuming and the frozen stuff you buy in the store has to thaw and rise, again time consuming. When the mood strikes I'd rather not have to plan it out hours even days in advance. This desire to have it whenever I wanted it led me to stumble across the easiest way to have fried dough and eat it too.
Easy Fried Dough
Refrigerator biscuit dough (the kind that comes in a can)
Deep fryer filled according to manufacturer's directions
Heat oil. (My fryer doesn't have a temperature gauge so I'm not sure how hot it gets, but it starts to bubble a little)
Separate the biscuits and flatten slightly.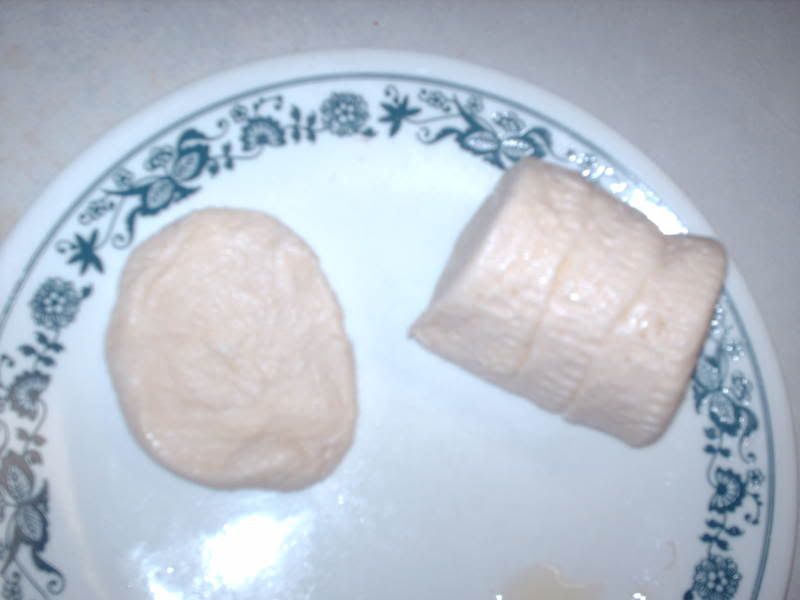 Drop 2 or three carefully into the oil.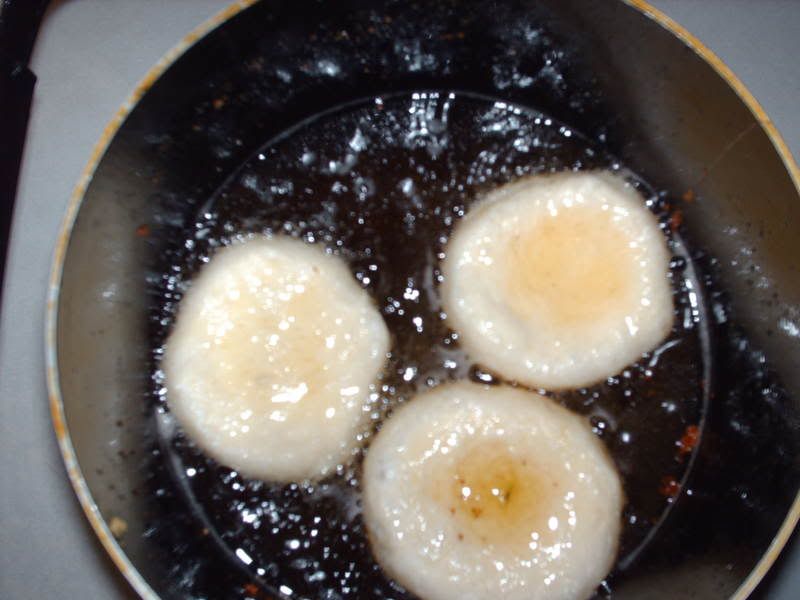 Cook about 1 to 1 ½ minutes then turn dough over.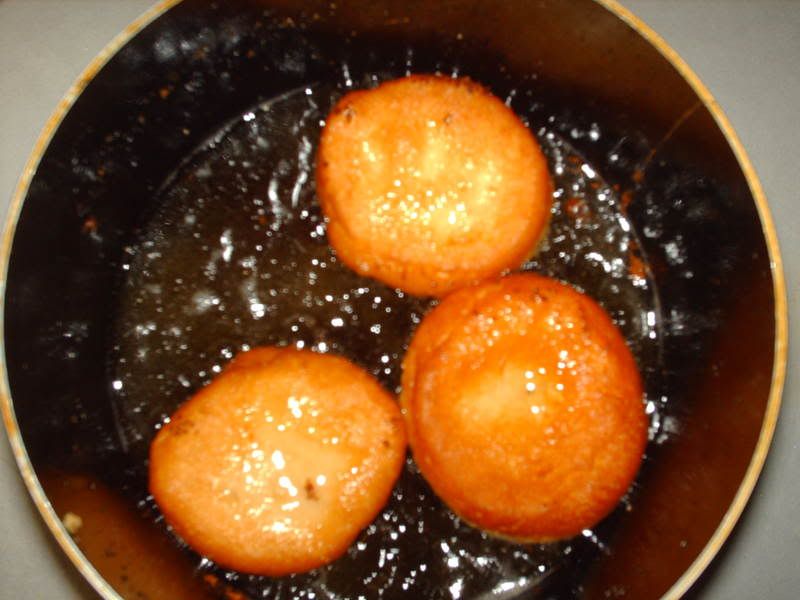 Cook for about 30 seconds to 1 minute longer. You may have to experiment with the time depending on oil temperature. Cook until both sides are golden brown. Drain on paper towel covered plate.
Sprinkle with granulated or powdered sugar, or cinnamon sugar, or any other of your favorite toppings.
Enjoy.