There will be no Sew Crafty Friday or Flashback Friday this week.  I haven't been very crafty this week and Kellie Ann is ill. So I thought I'd just finish the week out with another Earth friendly activity the kids did this week.  As you may or may not remembered, we are doing Amanda Bennett's Garden Unit study, so this fit right in with that theme.  Last Saturday my son participated in the local annual Scout Show.  The theme coincided with Earth Day.  Weyhauser was there, giving away free oak trees, so I picked up three to plant in our yard.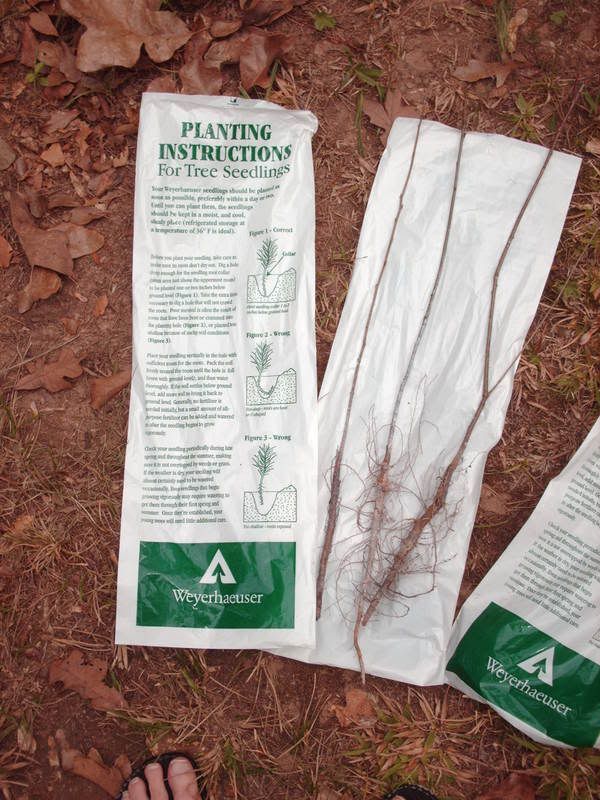 I kept them in the fridge until we had the time to plant them.  On Wednesday we found our opportunity.  We couldn't plant them in the back yard because the dogs would be sure to dig them up and in the front yard they would get very little sun, so we put them off to the side of the yard near the property line.  Here are the pictures of the kids planting them.
My son made small work of digging the holes and he pulled good earth from underneath the leaves behind it so that we wouldn't have to pack the hole with clay after.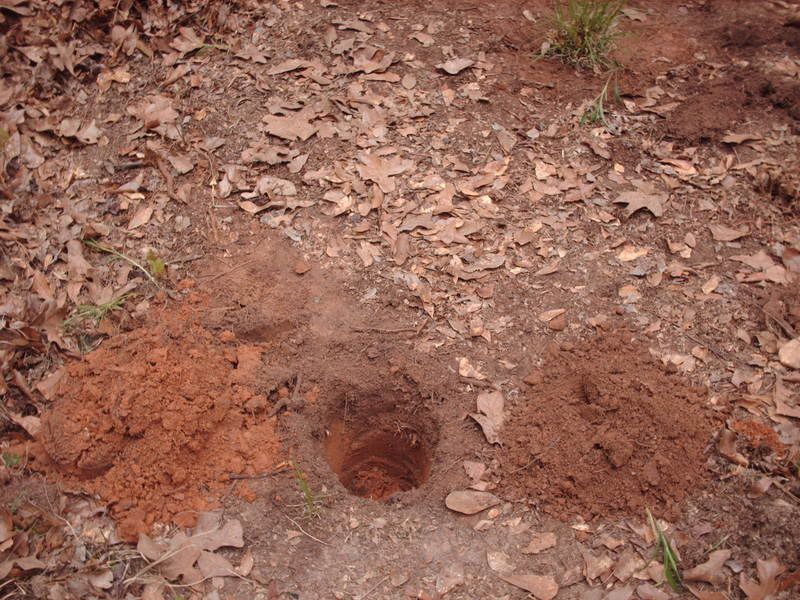 My daughter tried her hand at it but soon got frustrated because she wasn't quite as skilled as her brother.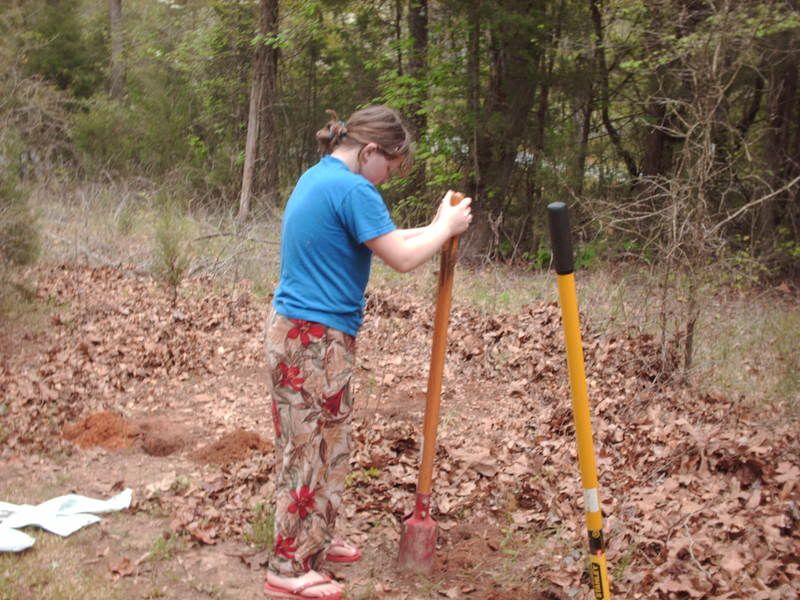 She was very clever though when I asked her to get some water to water the trees after they were planted.  We couldn't find the watering can (I don't even remember if we have one) so we used a five-gallon water bottle.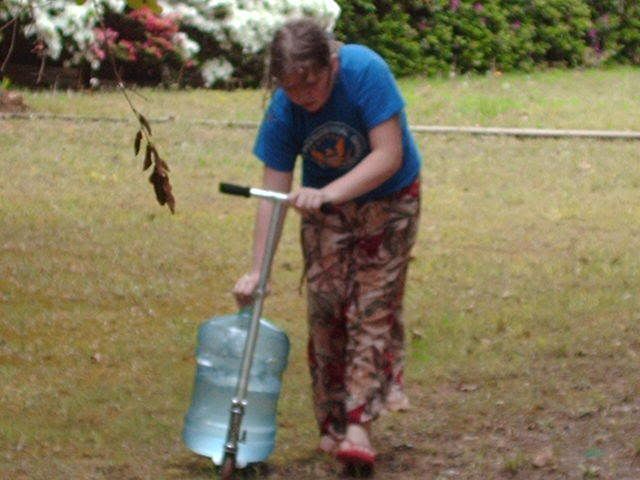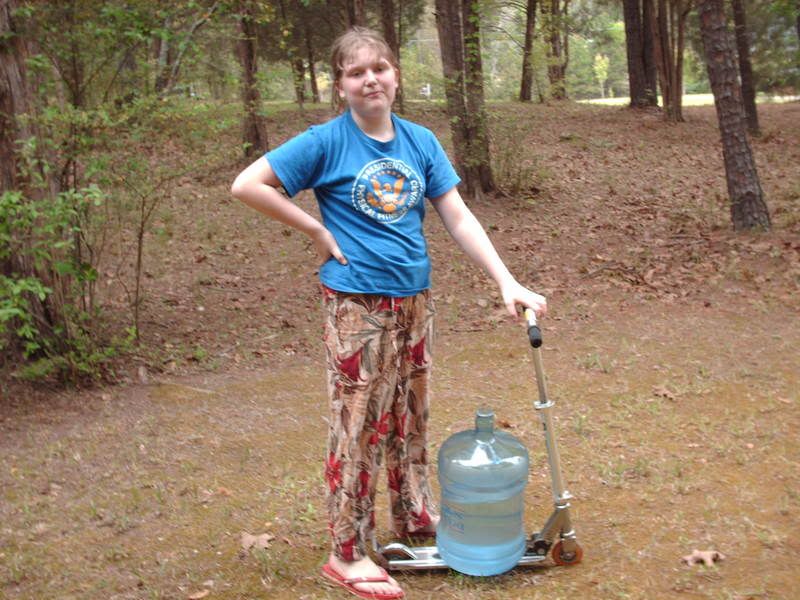 Willow even got into the act by inspecting each hole.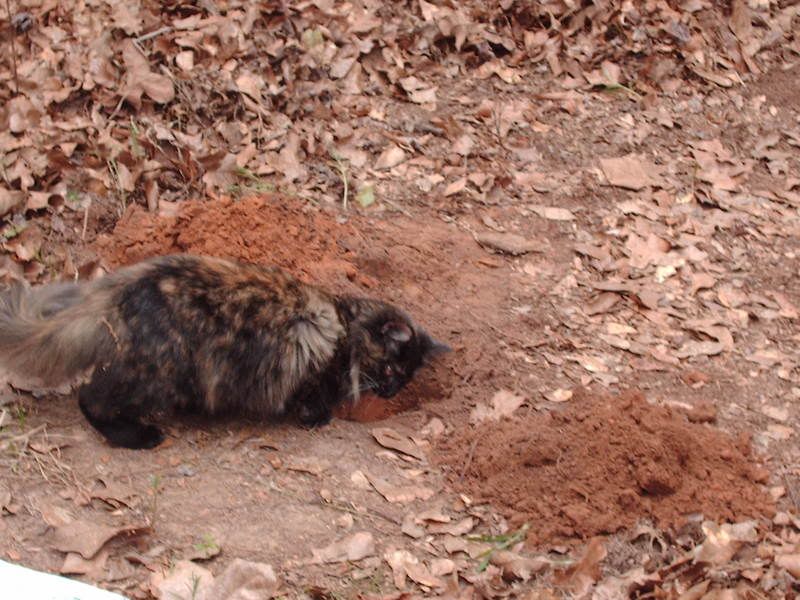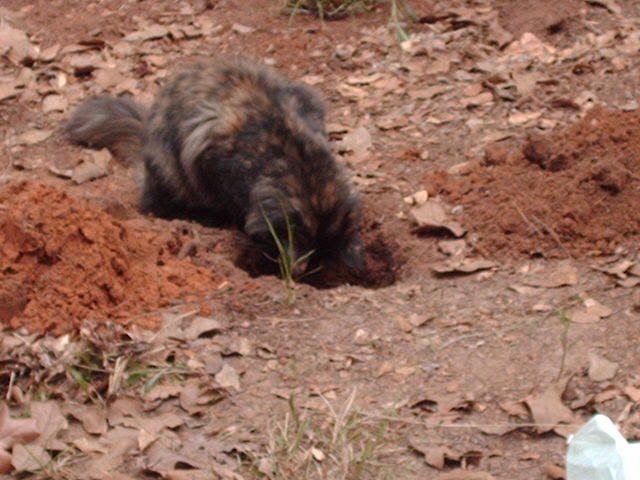 Once the holes were dug, the kids planted the trees.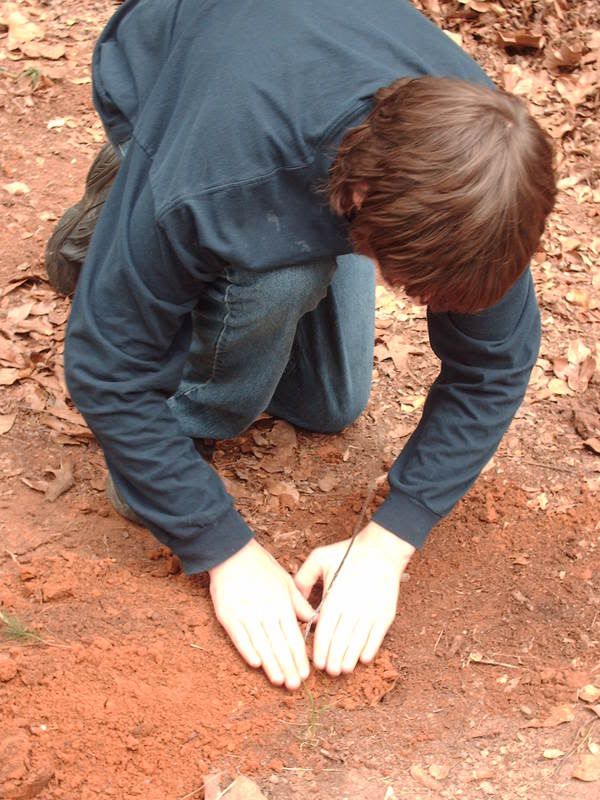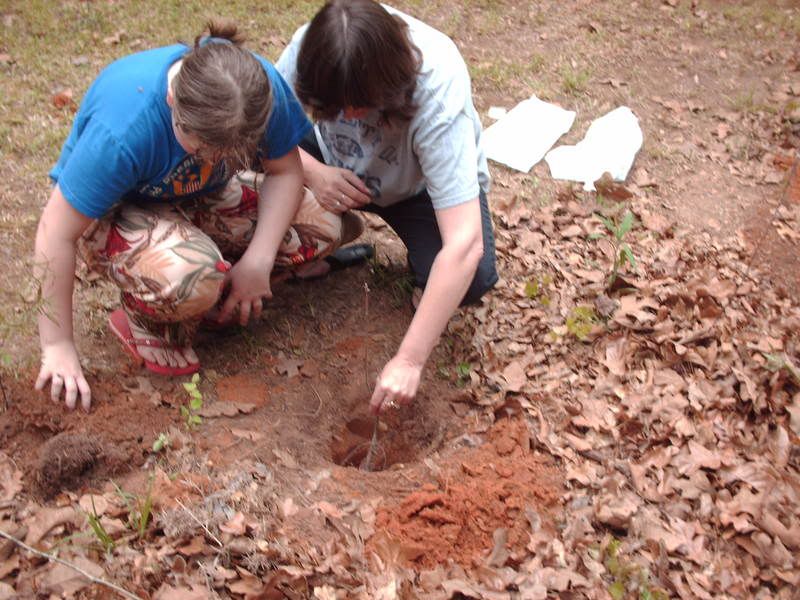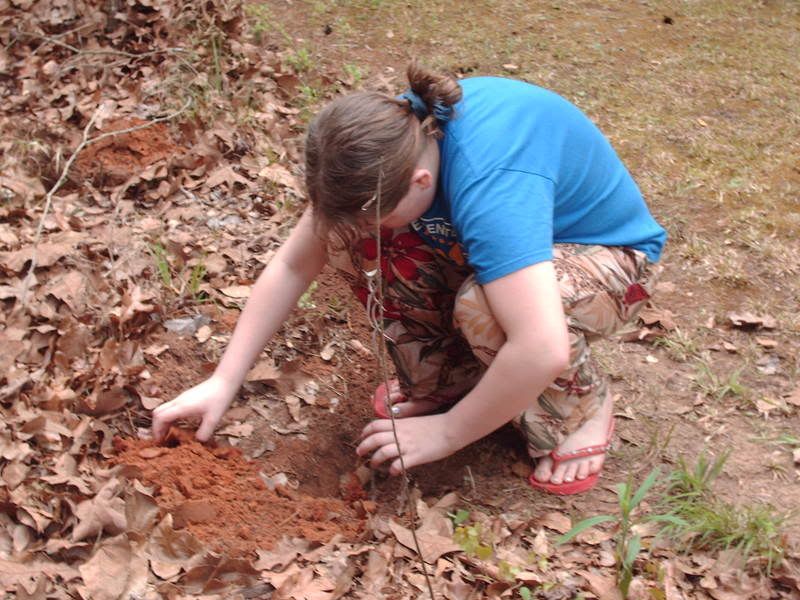 Then we put a little fence around them so they wouldn't get mowed over and gave them a good healthy drink.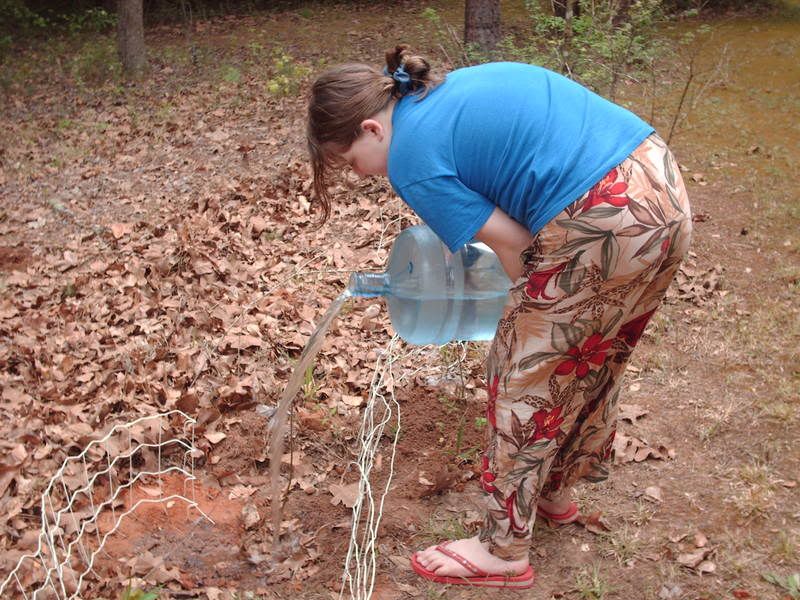 We may not be living in this home when they are mature, but some other family may enjoy the shade and beauty supplied by the tiny saplings we planted.
A sturdy oak, which nature forms
To brave a hundred winters storms,
While round its head the whirlwinds blow,
Remains with root infix'd below:
When fell'd to earth, a ship it sails
Through dashing waves and driving gales
And now at sea, again defies
The threat'ning clouds and howling skies.
      -John Hoole
Tall oaks from little acorns grow.-David Everett