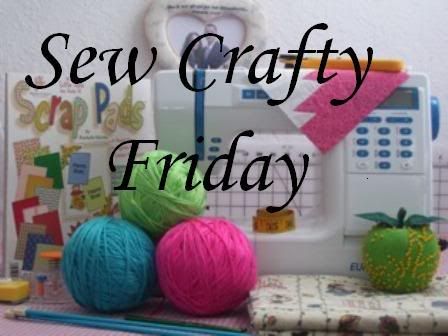 Shereen at Waiting for Him hosts Sew Crafty Friday.
It has been a busy week as usual.  We are finishing up our 13 Colonies unit.  I hope to post our complete lesson plan here soon.  I have many oars in the water and a few projects on the burners so bear with me if I haven't been leaving comments.  I feel bad when I don't get around to everyone's blog but it's not from lack of want but lack of free time.  I plan on spending a few hours this weekend catching up on my reading.  So on to this week's Sew Crafty Friday.
If you remember back in February, we had switched the craft room and the classroom.   If you noticed in the craft room picture there were no curtains.  While I love the openness of not having something in front of the windows, my husband prefers them to be covered.  So Saturday I made some curtains.  I've had the fabric for a really long time (since @ 1993).  I had purchased it on clearance for about $1 a yard.  I had been meaning to use it for curtains, but then I had two more children, a job, and then Homeschool, so it never came to pass.  I've made curtains many times before and these whipped up in a few hours.  The tiebacks took a while because, even though my machine has been serviced and repaired, I'm still having trouble with the buttonholer.
This is a close up of the fabric.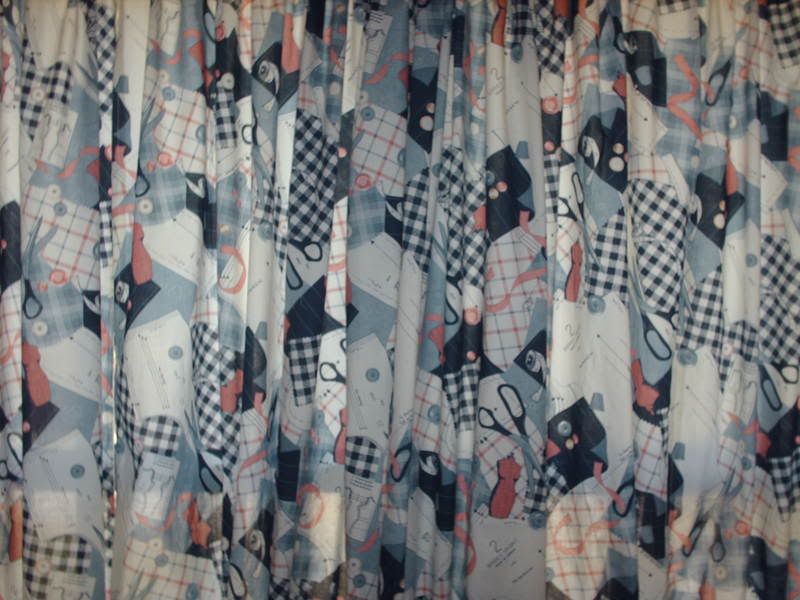 While I was at Hobby Lobby this week I came across a deal on some journal notebooks.  I have wanted the kids to enjoy doing this, so I was excited to find these for $2.00 a piece.
We'll also bought a couple of zipper bags that the kids decorated.  They chose pictures from my iron transfer books and used permanent markers to color them.
This is my son's bag.
Side 1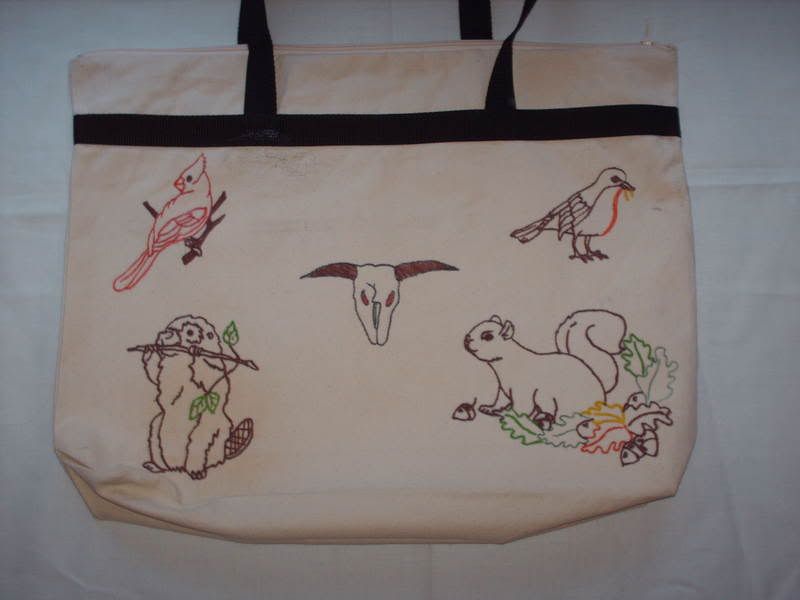 Side 2
Here is my daughter's.
Side 1
Side 2
The kids wanted me to make a bag also, so I dug out a bag I've had for years.  Here are my results:
Side 1
Side 2
Now we have a place to put journal books, pencils, and specimen boxes (cheap Wal-mart find @ .98/2) and we are ready to go whenever we want.  The kids have been enjoying journaling this week and are improving in their detail observations.
I've made a few Nature Journal sheets to download if anyone is interested.
Nature Journal Sheet-Print with divided lines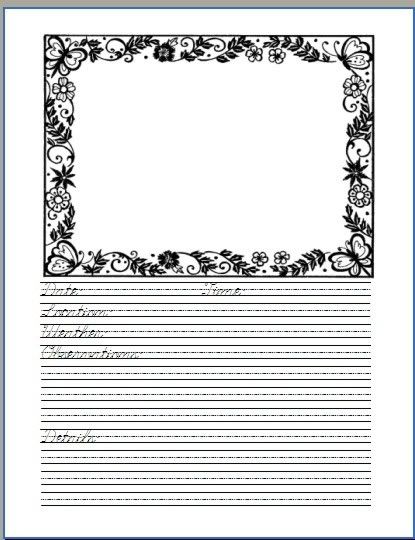 Nature Journal Sheet-Cursive with divided lines
Nature Journal Sheet-Cursive lined