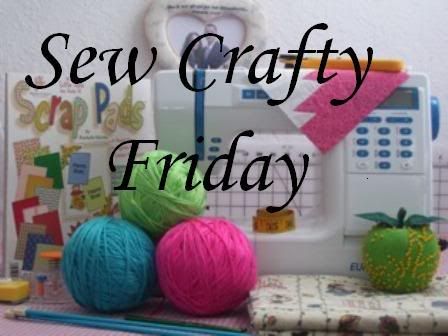 Shereen at Waiting for Him hosts Sew Crafty Friday.
My husband has been home very sick for the past 2 days. I think he has (had) the flu. You know it's bad when he stays home from work because he has workaholic tendencies. He is doing better and today is his day off so he will have a few more days to recuperate.
In between taking care of him, which wasn't too tough because he slept most of the time, and doing our schoolwork, I finished all the magnets for my Blogoversary giveaway. They are in the mail to all but 2 of their recipients, Psalms 16 vs 2 and A Sustained Life (please get in touch with me with your addresses so I can send them out to you) I shared some pictures of them in Monday's post, but here are they are in progress. I made all the parts to start with then put them together assembly line fashion. All those years working in a factory and doing piecework really paid off. LOL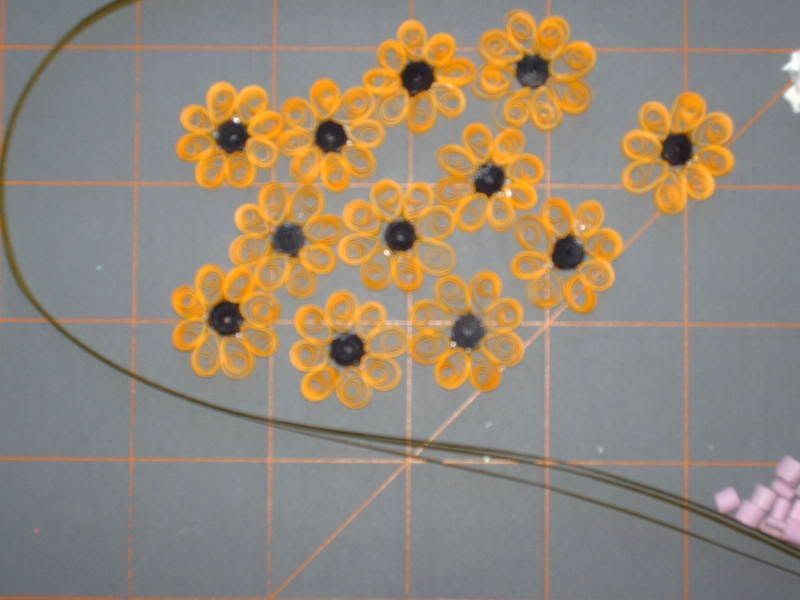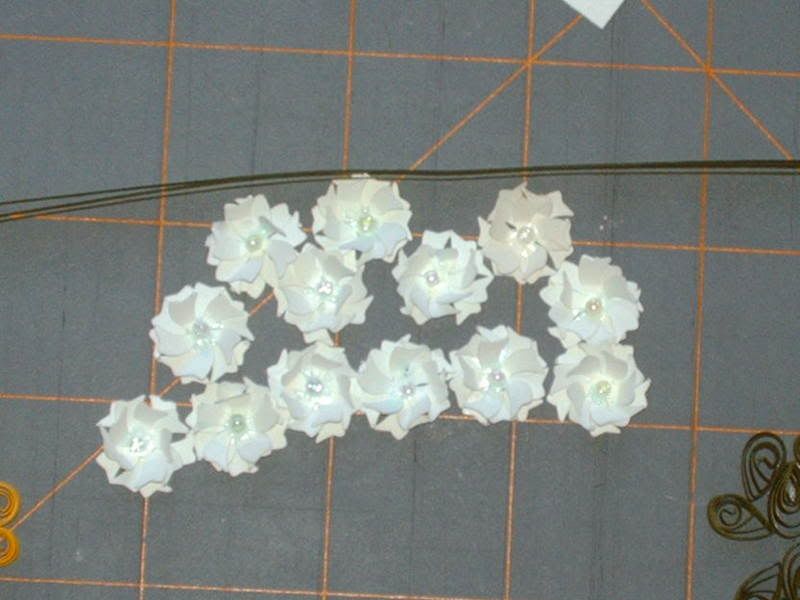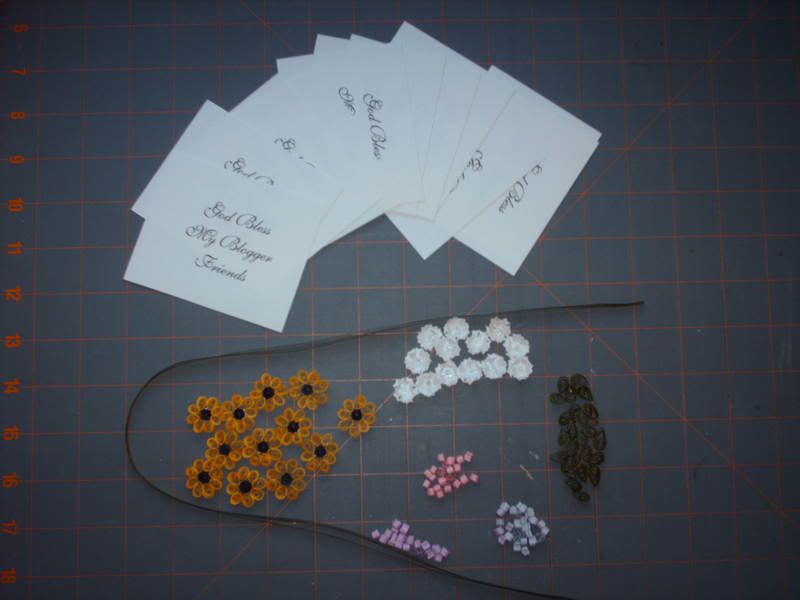 The completed items:
We've also been working on Girl Scout Thinking Day projects too this week.  We aren't doing countries this year. We are doing states.  I urged our leader to pick Massachusetts because I had lived there for almost 30 years before moving here.
Here is the display board we put together: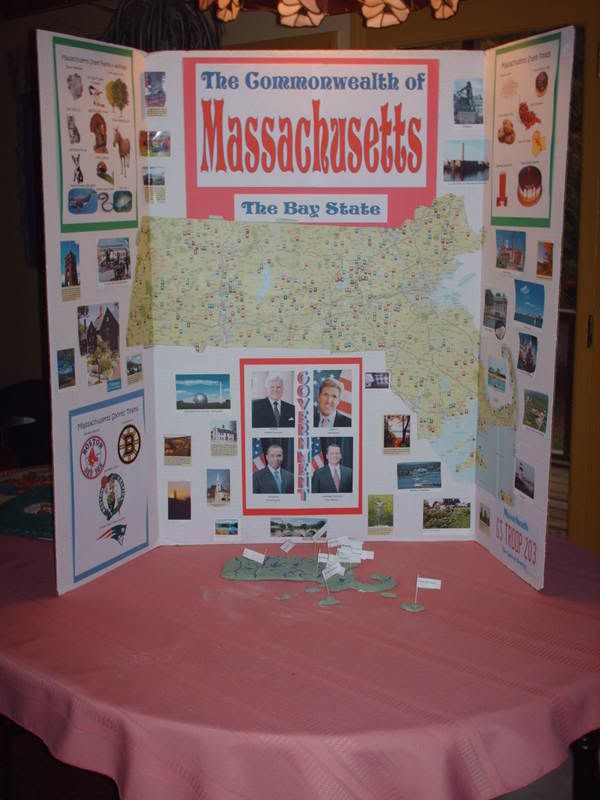 And the clay map the Brownies made: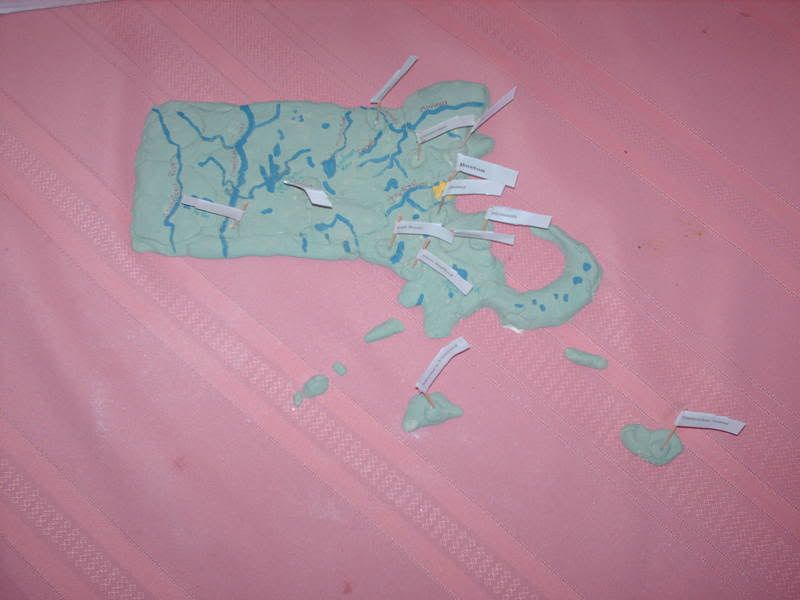 Even though my daughter is a Junior, I am an assistant leader for a Brownie Troop. Tomorrow I will be in charge of the girls.  Our leader's husband's father died yesterday, so she won't be available. .  I ask for prayers for her family. Being in charge of all these girls has me a bit nervous because we have a troop of 23.  I'm sure it will be fine.