Last night we had a class at 9:00.  The kids were so excited to watch the total lunar eclipse.  What an awesome sight to watch it from our front porch.  The night was clear and perfect for viewing.  I called my oldest son and reminded him of the event.  We reminisced about the time when he was about 8 or 9  I got him up in the middle of the night to sit on our back porch to watch one.  We've missed the lunar eclipses of the past few years due to weather conditions, proximity, or just plain forgetting.  I'm glad that my kids had the opportunity to enjoy such a magnificent display of God's creation.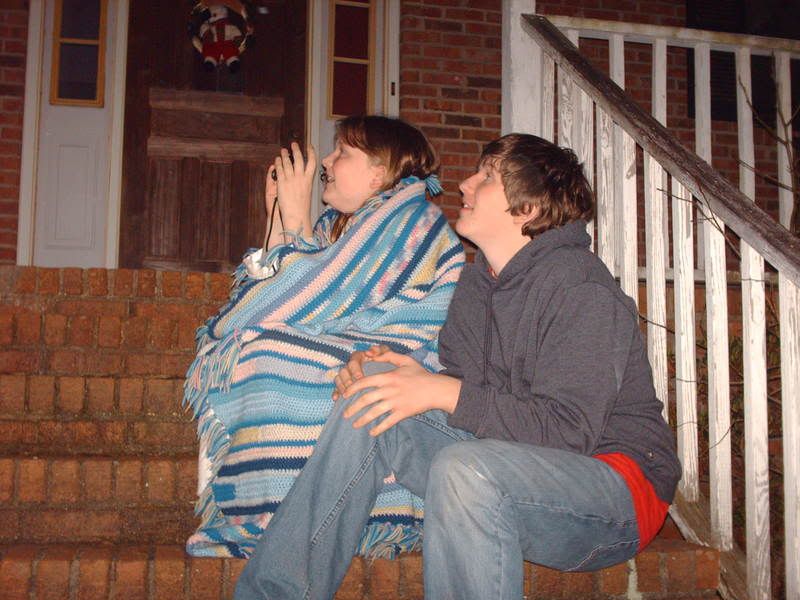 I tried to get some pictures but my little HP doesn't take very good night time pictures. Here is one of the best shots I got.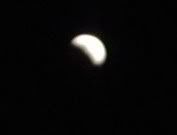 If you missed it last night you'll have to wait until December 2010 for the next one visible in the U.S.
Here are some websites you may want to checkout with more information about lunar eclipses.
Exploring Earth (movie of a lunar eclipse)
NASA Lunar Eclipse page