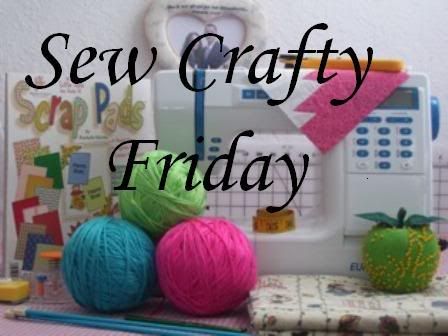 Shereen at Waiting for Him hosts Sew Crafty Friday.
First I would like to thank you all for the wonderful birthday wishes. It was a great day, beautiful weather and the kids did their schoolwork without hassle. My oldest son came by in the evening and brought me some orange lilies (he knows orange is my favorite color) and then when my husband got home at 10:00 he had a bouquet of mums, daisies, and carnations for me. We will be having birthday cake tomorrow afternoon.
Now for Crafty Friday:
This week I have been working on a couple of projects. The first one is a banner my oldest son asked me to make. I've never attempted something like this before so it's been a bit slow going. The design calls for a black background with white letters and emblem. I am using black cotton for the background and a heavier white fabric so the black won't show through. I bonded fusible web to the white fabric. Then I took the design he wanted and blew it up on the computer to make pattern pieces. I cut out the pattern pieces, and traced them in reverse onto the paper backing of the fused fabric. I am now in the process of cutting out the pieces. After I cut all the pieces out, I'm going to use some Fray Check around them all and then fuse them in their place on the black background, after which I will zigzag stitch them to the fabric. I am very apprehensive about this project because of the tiny pieces and my lack of experience doing this.
Here are some pictures of the work in progress.
This is the design in reverse colors: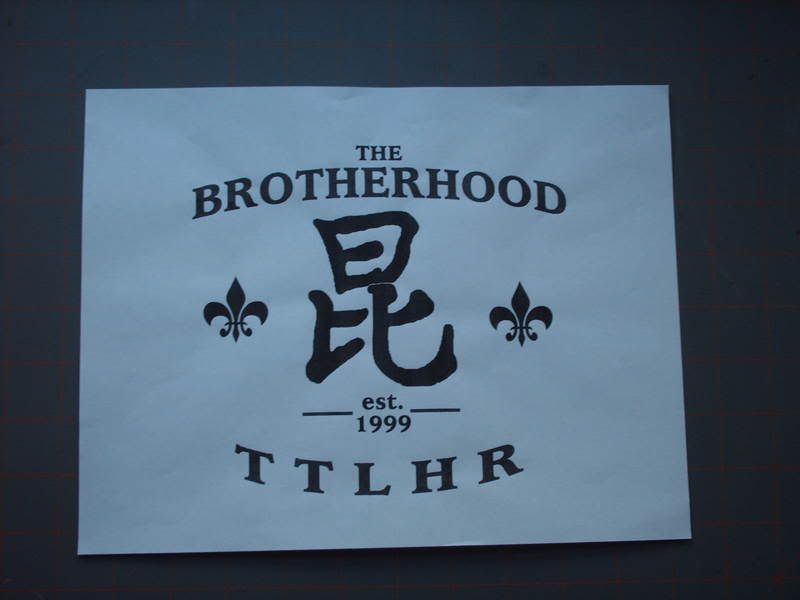 Here are a few of the pattern pieces before I cut them out.
Cut out pattern pieces: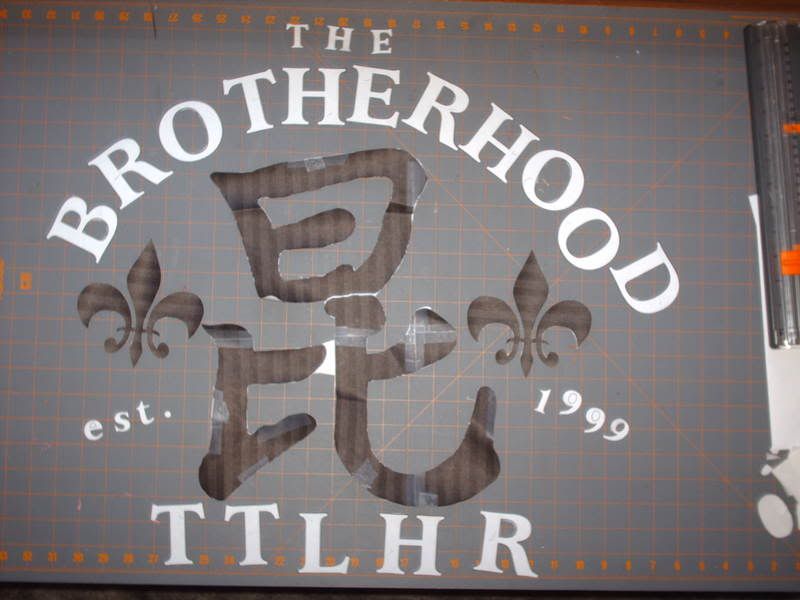 Traced on fusible backing: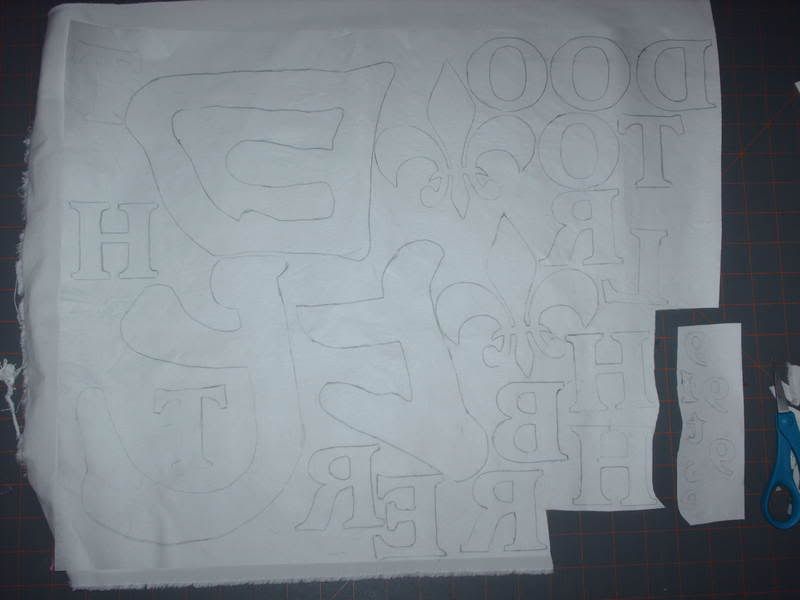 How far I am today: (I hope to have everything cut out this afternoon)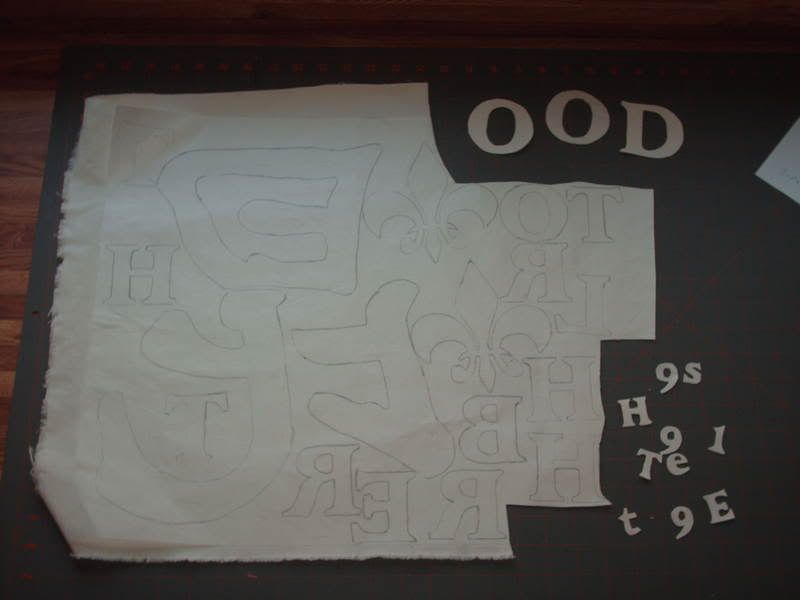 The second project I am working on is with my daughter.  She is currently doing the American Girl Kirsten Lapbook and one of the activities is to make a rag doll.  We opted out of that because she has made a couple in the past.  Instead we decided to make her knock-off at a ¼ of the price American Girl-like doll an outfit similar to Kirsten.  We have the patterns and the materials and hope to work on that next week.