Only 5 days until Christmas. I thought I'd share a little of the decorating that has taken place over the past few weeks and enter Reviews by Heidi's contest for the 12 blogs of Christmas.  Be sure to stop by her blog.  You could win a $50 gift certificate to the Homeschool E-Store, a great prize that I would love to win. In her contest we are to post pictures of our decorated classroom.  It's hard to get one shot of our room because it is so narrow and small, so here are some from different angles.
The view from the doorway:


My son's desk:
My daughter's zone:

The banner the kids made: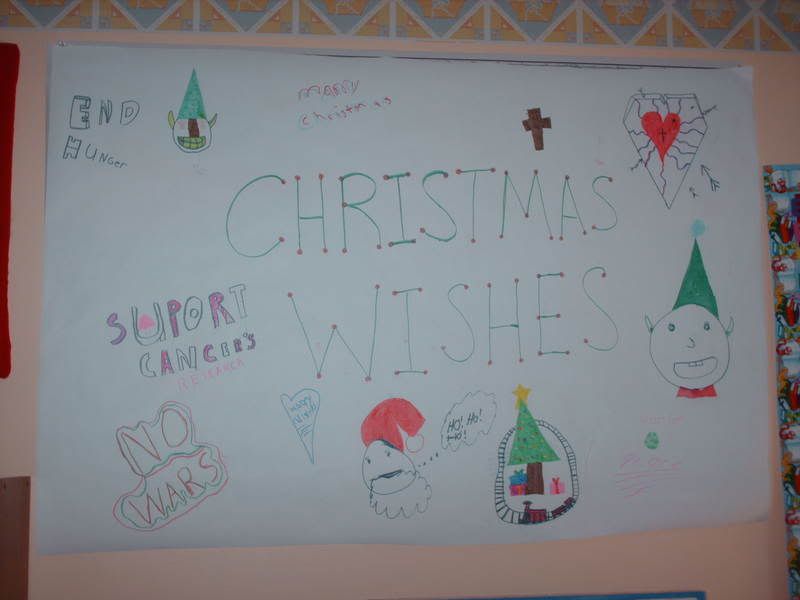 We have a bulletin board I made when I was teaching that we change the month and names to celebrate different birthdays.  There are lights behind the candle 'flames' that after we sing happy birthday we unplug as the candles are 'blown' out.  This was great fun and even my high school students enjoyed this part of their special day.
 Here is our big bulletin board on the opposite wall.  On the little red and green shapes are the words 'Merry Christmas' in different languages
This is the center of the board above the fire place.

And from our homeschool to yours: