For this week's assignment we are to post a baby picture of ourselves and share a special Scripture that reminds us of our past.
This is my mom and I: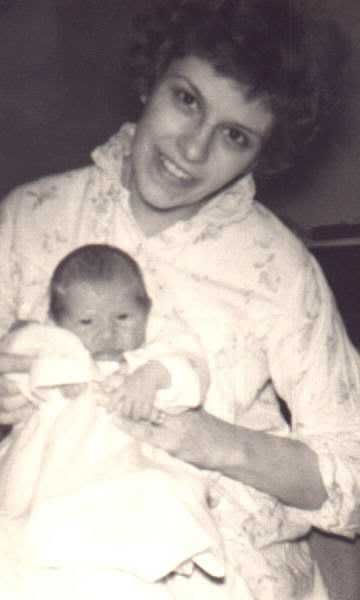 In this picture I am about 10 months old. It is one of my favorites.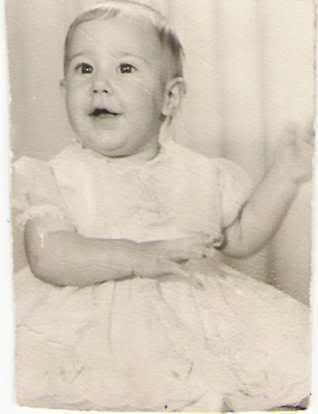 And here is one from my childhood with my brother and sisters. It's the only picture I have found of the traditional visit to Santa. (I'm the one in blue with my arm around my brother in red)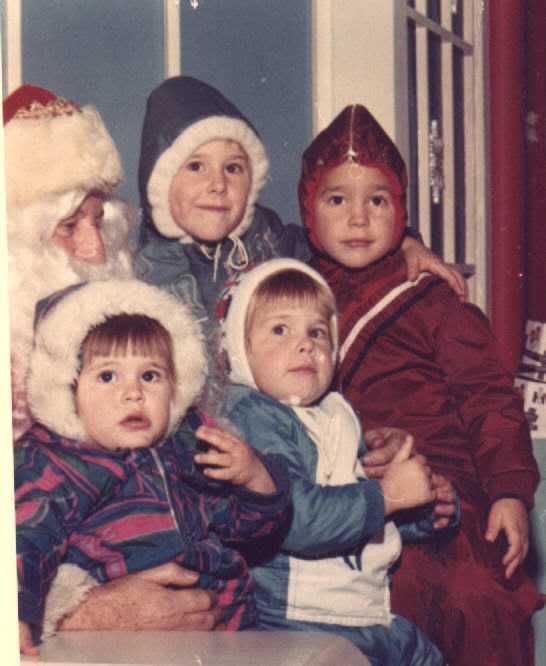 The Scripture that reminds me most of my childhood is the Lord's Prayer. We were raised Catholic and this passage was probably the first Bible verses I ever learned. I think it is the first passages my own children learned also, and I have not been Catholic since my teens. For me, it gives me strength and comfort, especially when I am at a loss for words.
Matthew 6:9-13
After this manner therefore pray ye: Our Father which art in heaven, Hallowed be thy name. Thy kingdom come, Thy will be done in earth, as it is in heaven. Give us this day our daily bread. And forgive us our debts, as we forgive our debtors. And lead us not into temptation, but deliver us from evil: For thine is the kingdom, and the power, and the glory, for ever. Amen.