Our vacation was extremely peaceful and relaxing at Myrtle Beach State Park.  Even though the weather was almost unbearably hot, the sea breezes kept us from sweltering.
After we arrived and had set up camp, we took a trip to Broadway at the Beach.  Our daughter had a bunch of coupons for Build-a-Bear that had to be used.  We talked her into making a 'Friends-to-Be-Made' doll instead of a stuffed animal.  She got two complete outfits that were on clearance for $5 each.  By the time she was done, she only spent $15 for about $85 worth of merchandise.  Anyone familiar with Build-a-Bear can attest to what a fabulous deal that was.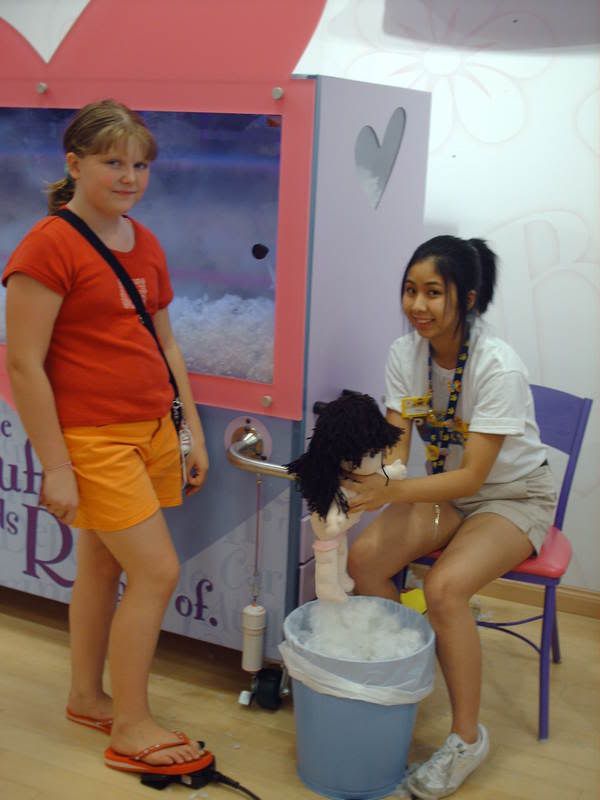 We walked all over the place and enjoyed poking in the shops.  The kids had fun at the picture spots.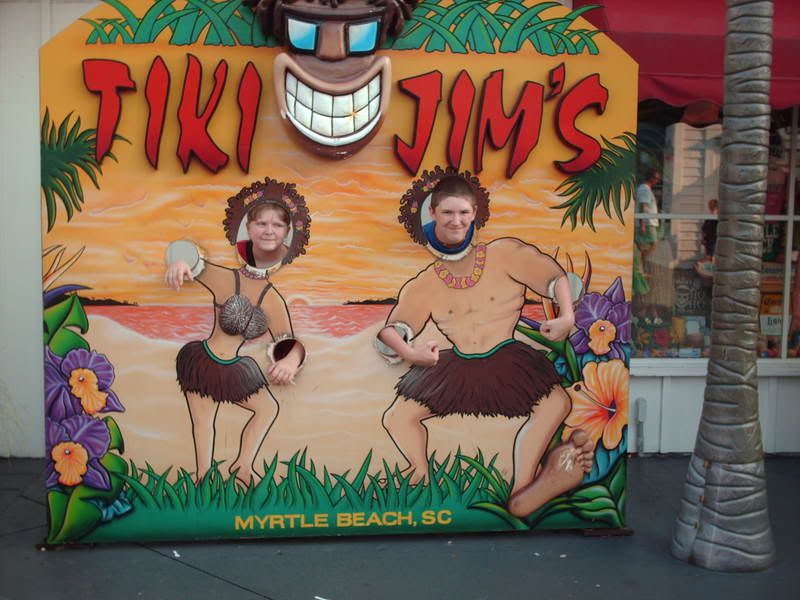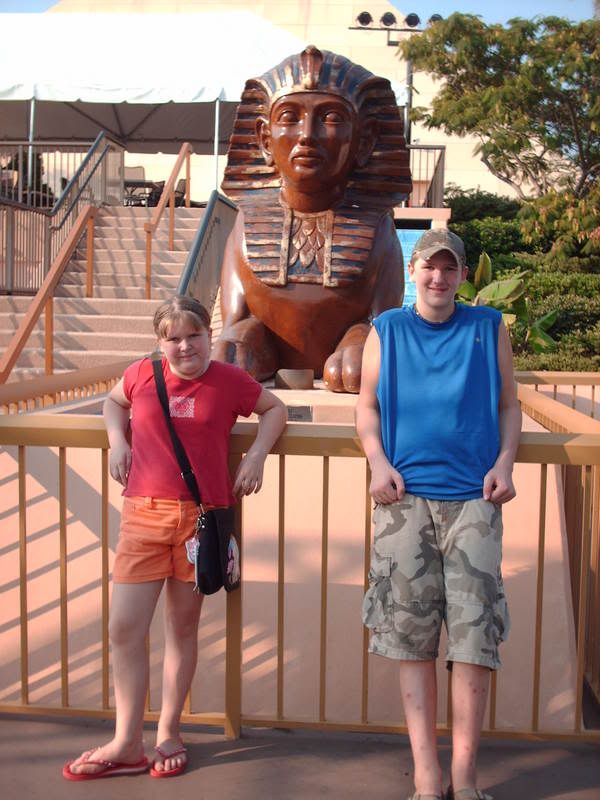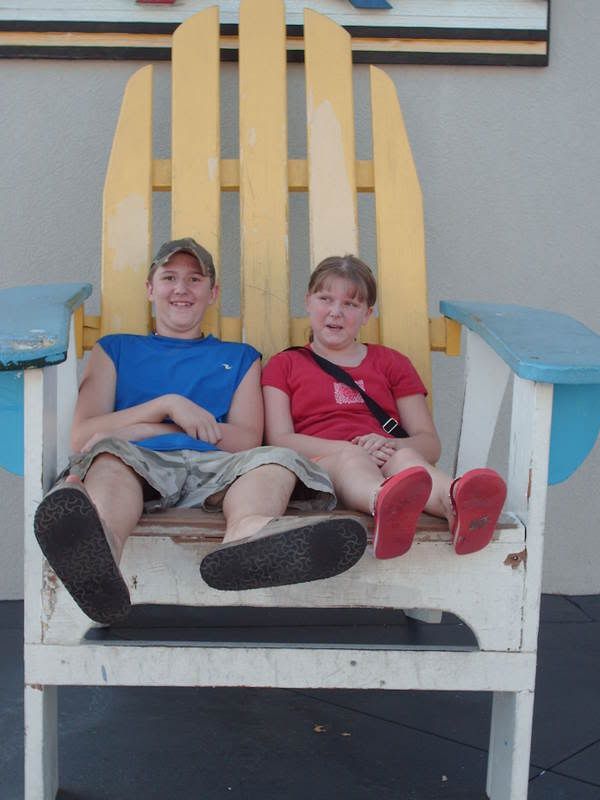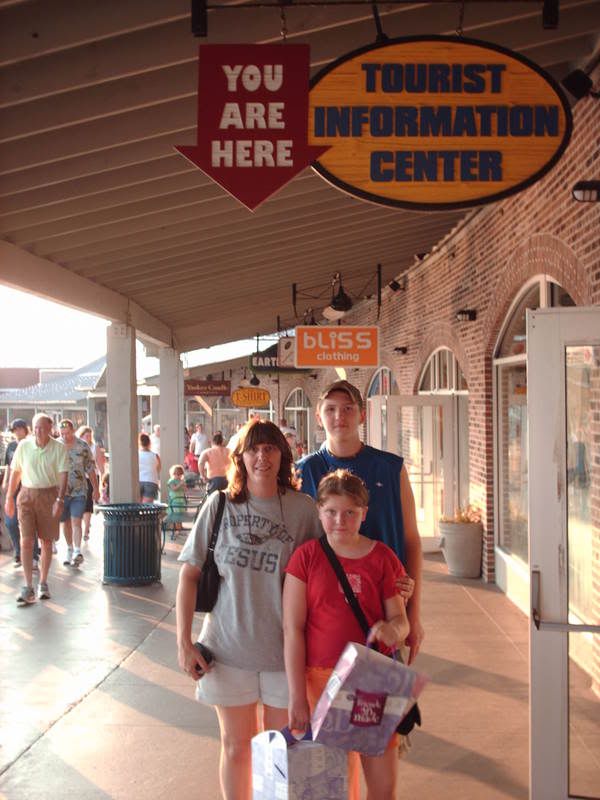 (In Case we didn't already know where we were)
We celebrated my husband's birthday the first full day we were there (on the 20th). Our daughter made him a pancake breakfast and our son helped with setting up of the site the day before.  We had a hostess cupcake with a wooden match as a candle for his birthday cake.  He was quite amused with that.  We had had a family celebration a few days prior to our vacation, but we wanted to make sure that he had 'birthday' on his birthday.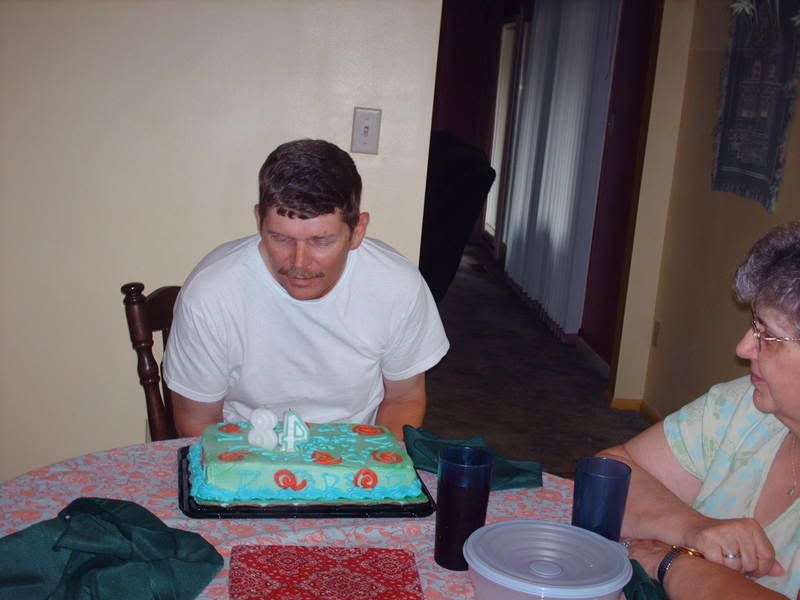 (Happy Birthday, Baby!)
The kids kept themselves quite busy.  My son made friends with the kids in the site across from ours and spent most of the time riding bikes and visiting with them. The state park offers educational classes that my daughter chose to take.  She earned a special 'Make a Difference' patch by participating in 3 programs that involved cleaning up the beach and other areas.  She spent a lot of her free time down at the Nature Center and helped the Rangers feed the animals.  She really had fun and took a ton of pictures at the Nature Center.  My husband and I enjoyed many quiet moments of reading and just doing nothing, which are so rare.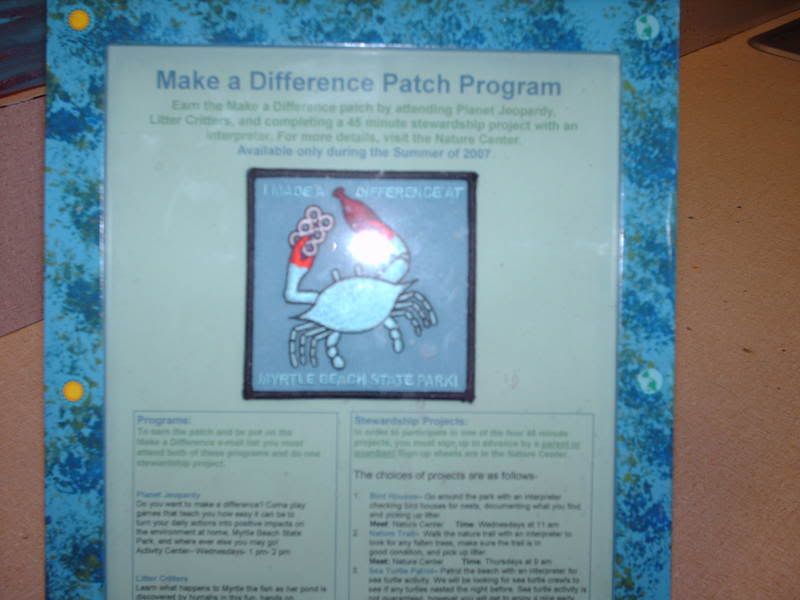 We all went to the beach during the day once, but fought the wind to keep our umbrellas in the sand. We are not sun worshippers.  Even though the winds were about 30mph, it still was very hot and muggy there, so the next few days we waited until after supper and went down to the beach until it was to dark to see.  That was much better.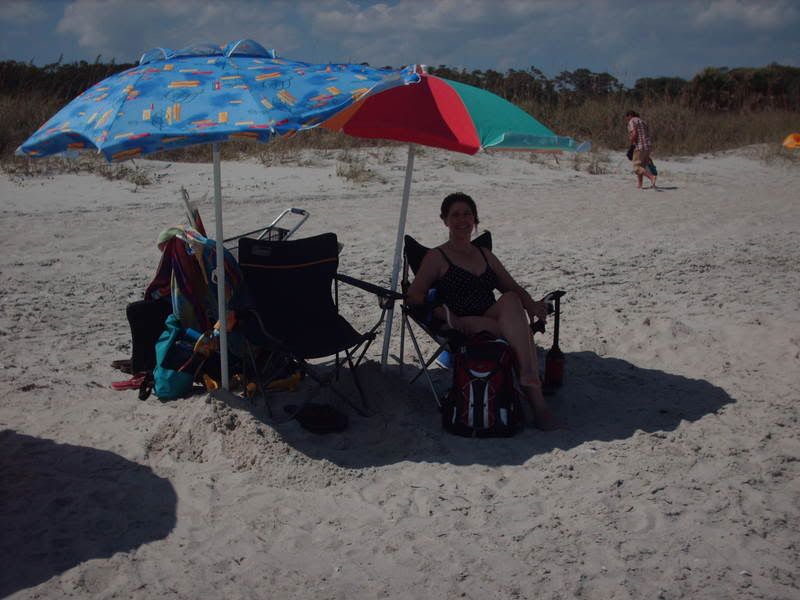 The last night we went fishing off the pier and the guys caught a few whiting.  My daughter and I went crabbing, but didn't get anything.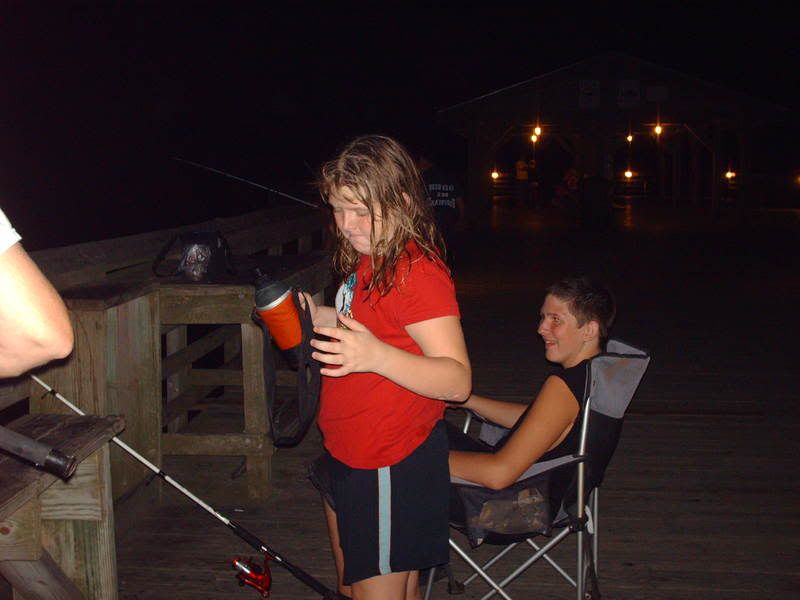 Just as we were getting ready to leave the pier, a couple of hotels on both sides of the park had fireworks displays.  It was nice to see them and not have to deal with the noise or the crowds. It rained only a very little twice, and of course one of those times was the night before we needed to pack up for home. (Wouldn't seem like camping if everything doesn't get wet).   I can honestly say that we enjoyed the peacefulness and unhurried days of our vacation.