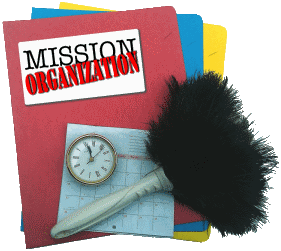 Our garage seems to always have been in a state of chaos. Stuff seemed to be shoved here, there, and anywhere there was room. This Saturday we set out to tame the mess and I have to say it turned out to be a complete success in just one day.
The first thing we did is to take everything off of the shelves. . .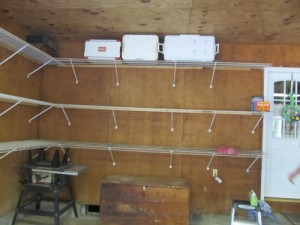 and pull it from the corners into the center of the garage floor.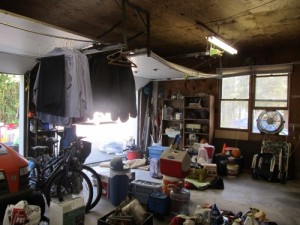 Then we sorted through everything making piles of like things and piles for the dump and the Goodwill.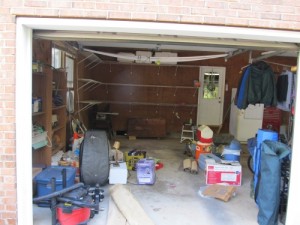 After a trip to the dump and a trip to two local "Wally-Worlds" (the first one did not have the size tubs we were looking for) we set about re-organizing everything into nice neat containers and giving everything a new home place. All the tubs are labeled with their contents so no more hunting around through buckets and piles to find things.
Here are the before and after pictures: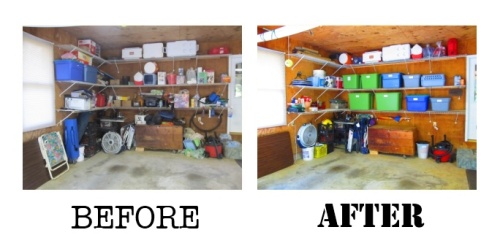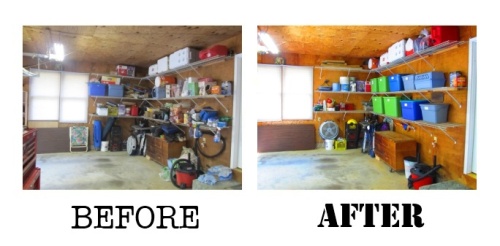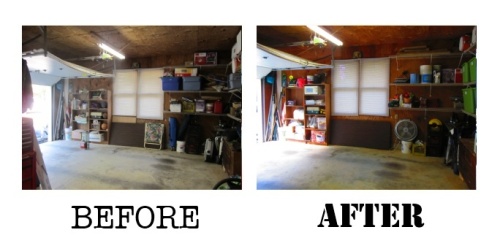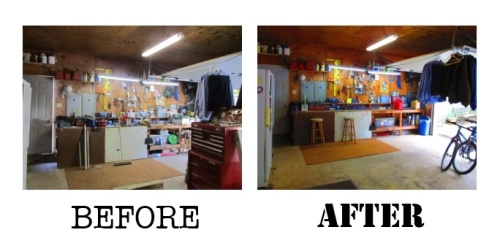 This narrow metal shelf between the two garage doors is a great place for the sports equipment (what little we actually have). I used bungie cords across the front to hold the basketballs from rolling out.
I love all my kitchen gadgets, but lack the space in my cupboards for them. I put them in clear plastic bags to keep the dust and dirt off and so I can easily see what they are and now can store them conveniently on these retired bookcases.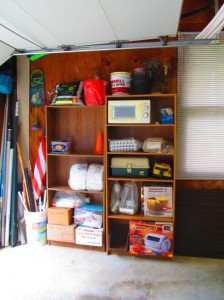 (Hubby's tackle box and other fishing odds and ends found their home on these shelves too.)
It was actually a pretty wonderful feeling getting rid of stuff that was just hanging around for the someday and someday has not come for some 15 years. Now everything has a home and we will actually be able to find the do-dads and what-nots when we need them.