This week I celebrated another birthday. The year I was born minimum wage was $1.25 and the average American income was $6,249. The cost of a new home was $12,650, a new car went for about $3,233, gas was .30 a gallon, a gallon of milk was .49 and a carton of eggs sold for .55. Troll dolls, the Easy Bake Oven, and the game Mouse Trap were the newest toys. Weight watchers were drinking TaB, ZIP codes were introduced, and the first push-button touch-tone telephones became available to AT&T customers.

There were a lot historical events that took place in 1963 as well.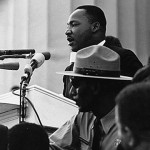 On August 28, 1963, Martin Luther King Jr., during the March on Washington, gave his famous "I Have a Dream" speech calling for equality and the end of discrimination.
A few months later, on November 22, President John F. Kennedy was assassinated by Lee Harvey Oswald in Dallas, Texas.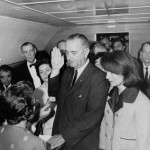 A little over two hours after President Kennedy was killed, flanked by Jacqueline Kennedy and his wife, Claudia Johnson (affectionately known as "Lady Bird"), Lyndon B. Johnson took the presidential oath on Air Force One, being sworn in by Federal Judge Sarah T. Hughes, making him the first President sworn in by a woman.
Sadly, it was also in 1963 that the Supreme Court ruled that the reading of Bible verses and prayer in public schools was unconstitutional.
But some pretty good things also happened in 1963.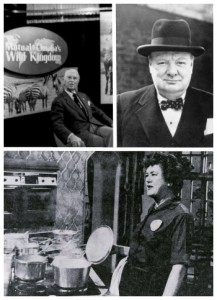 On April 9th, Winston Churchill became an honorary citizen of the United States.
The Equal Pay Act of 1963 was signed by John F. Kennedy on June 10.
On June 16th, aboard the Vostok 6, Soviet cosmonaut Valentina Vladirovna Tereshkova became the first woman and first civilian in space.
Mutual of Omaha's Wild Kingdom, Doctor Who, Petticoat Junction, and My Favorite Martian premiered on television as well as The French Chef with Julia Child.
And one more fun bit of trivia for 1963, one of my favorite musicals, Bye Bye Birdie was playing at the theaters. (I am a huge Dick Van Dyke fan). If you have never seen this movie, in my opinion it is just one fun musical from the time period and not to be taken too seriously. I like to watch purely for entertainment purposes. Check out the movie trailer from YouTube just for the fun of it.