I love the flexibility of homeschooling. In addition to educating our children, it gives us the ability to spend special moments making memories. Yesterday was one of those times. We shared lunch with my oldest son at a local eatery. None of us had ever been there before and found not only the food but also the atmosphere to be satisfying. You see the restaurant used to be a Gulf gas station.
I was very intrigued by how they turned the bays into the dining room and yet kept the gas station type façade on the outside of the building. They even left the old Gulf gas station sign. I tried to find some history about this place to share with the kids and found the history of the original owner to be most interesting. C. Harris Williams, a colorful and popular citizen of the town, opened the Gulf station in 1933 during the depression with borrowed money. Working hard for over 25 years he turned his little gas station into the place to visit.  He was well known for his kind heart and fun-loving spirit. I found several newspaper articles in the archives singing his praises.  His sudden death at 48,  in 1960 left the community mourning.  Basically my trail went dry there, mostly due to the lack of free time to search some more. I learned that it became a muffler shop and several other businesses. Then it sat vacant for years, deteriating and crumbling. Barely escaping demolition, the local historical society found a way to save it and make the repairs needed to make it a saleable piece of property.  Purchased by a local couple, in 2003, The Station opened to serve the community. Because of its proximity to the university, it has become a popular spot for college students.
This is what it looked like the day we were there.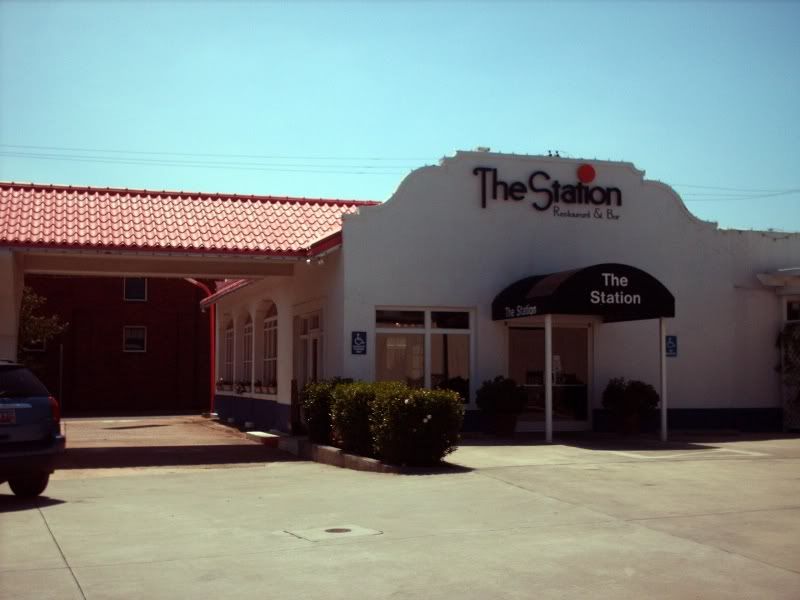 And here is a shot of the old Gulf sign.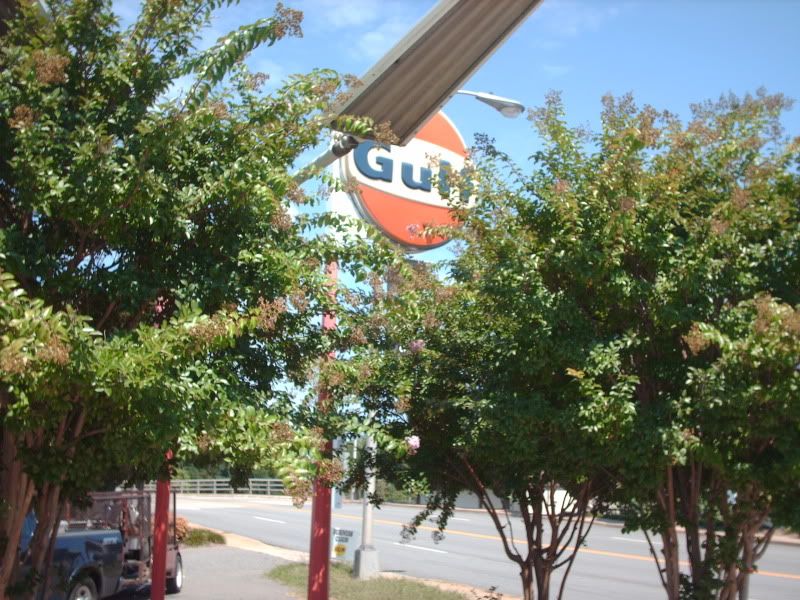 A customer saw us taking pictures and offered to take one of the four of us.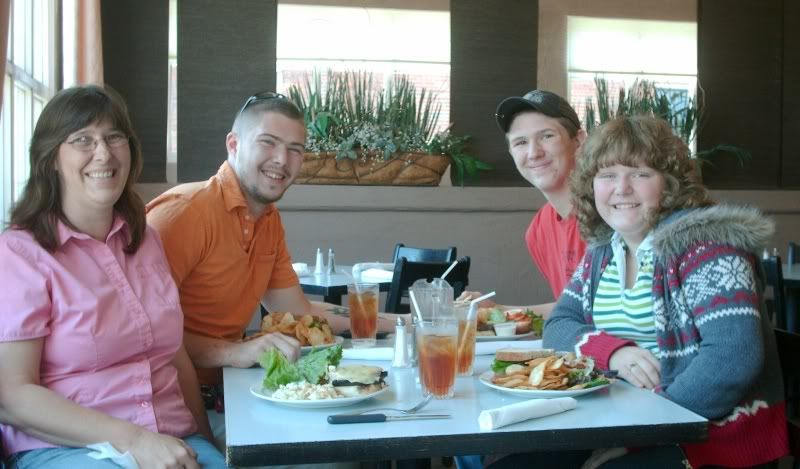 My oldest had his brother take this picture with his cell phone of the two of us. This is a rarity for me because I am usually on the other side of the camera and really don't like my picture taken, but I really liked this one.
We all had a very enjoyable lunch, talking and thinking about what it may have been like in this place 75 years ago. Years from now the kids may pull this day from their scrapbooks of time and recall the day they ate at the old gas station.