After running several errands, I pulled up to our garage and was greeted by this: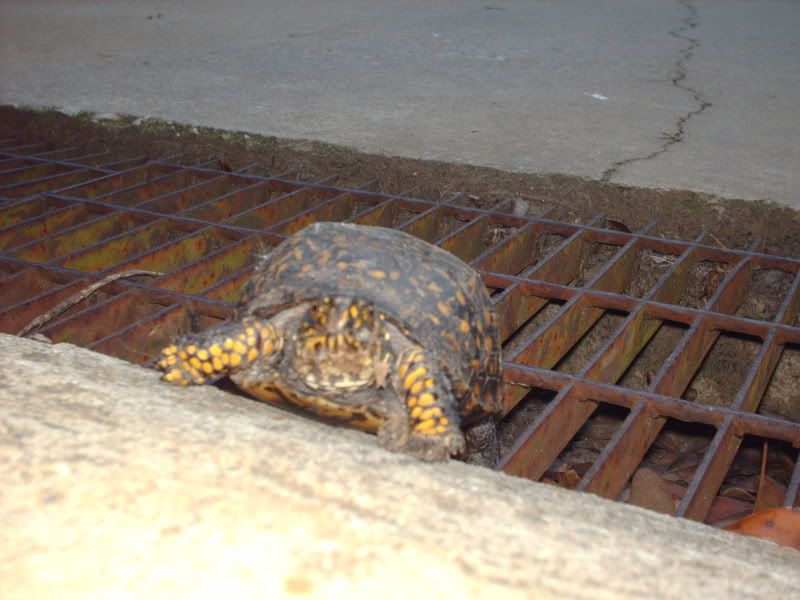 My son proceeded to give me a run down on this guy. Because of his past experiences, experiments, and studies of turtles he determined quite quickly that this was a male Eastern Box Turtle.
If you'd like to learn a bit more about these critters, this site gives a basic run down.