The azaleas in the front of our house are in full bloom. A sure sign that spring has come.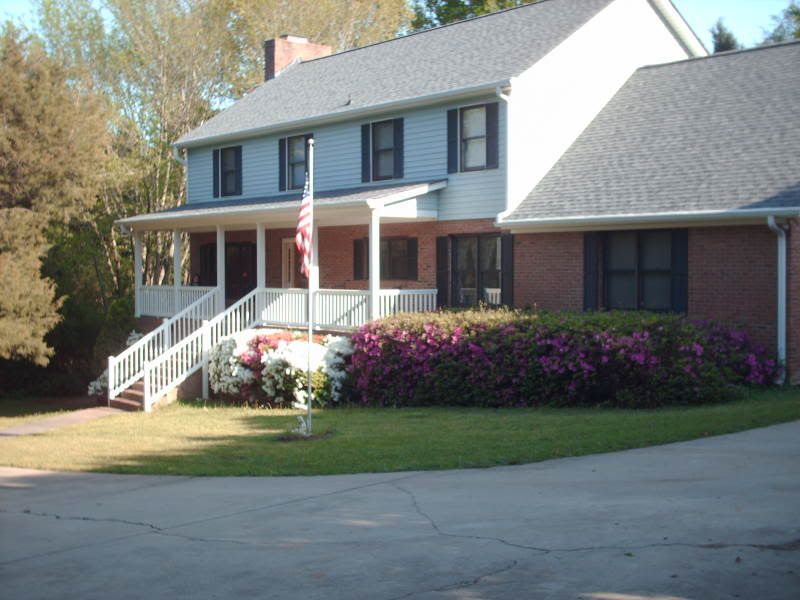 This may be the last year for the purple ones. They have become gigantic, but the blooms are diminishing every year. We planted them the first year we moved here 17 years ago. They were cuttings from someone else's bushes, mere sticks with tiny root balls. Over the years we have trimmed them trying to keep them from overgrowing the house, but now they have become almost unmanageable. So, when we finally get the ambition, we have decided to remove them and plant a more manageable flower bed. But until then they will continue to house the birds and rabbits that often seek shelter within their branches.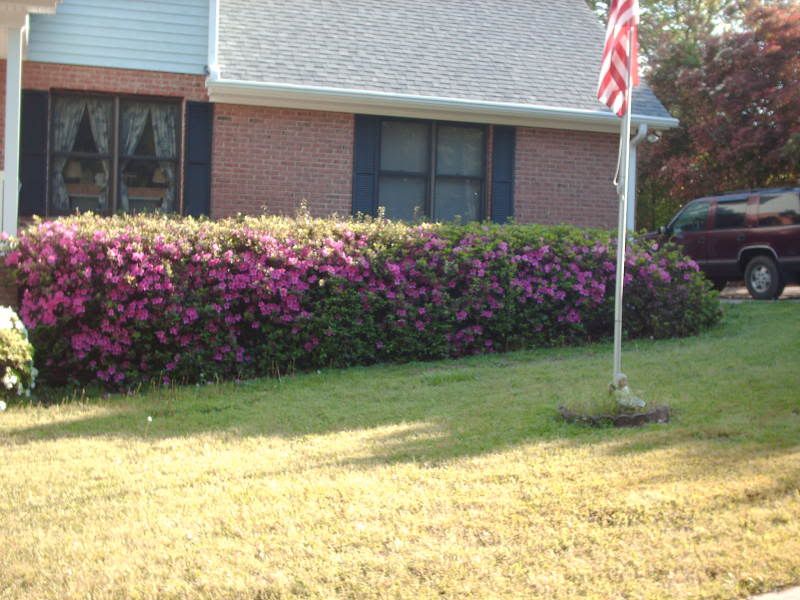 The white and pink ones will stay as they have begun to fill in very nicely and are a different variety that seems to do better than the purple.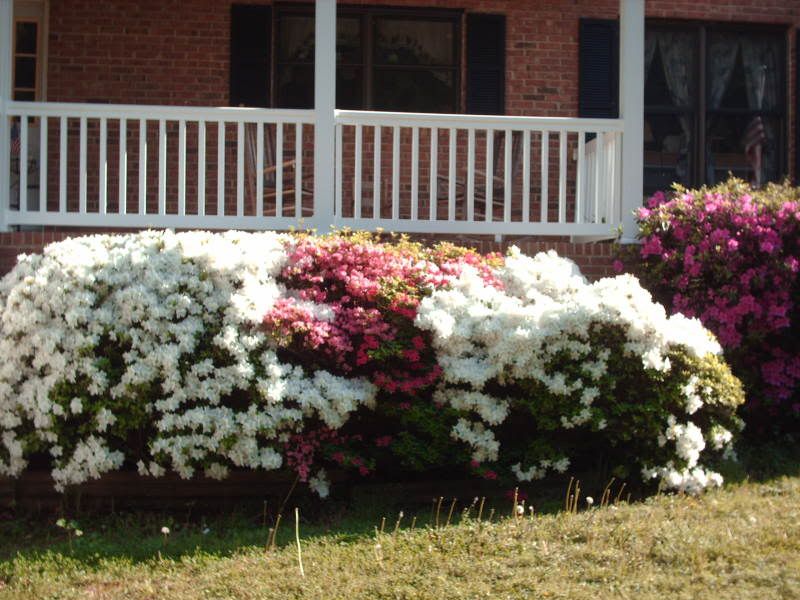 They are really beautiful close up. They remind me of a bridal bouquet.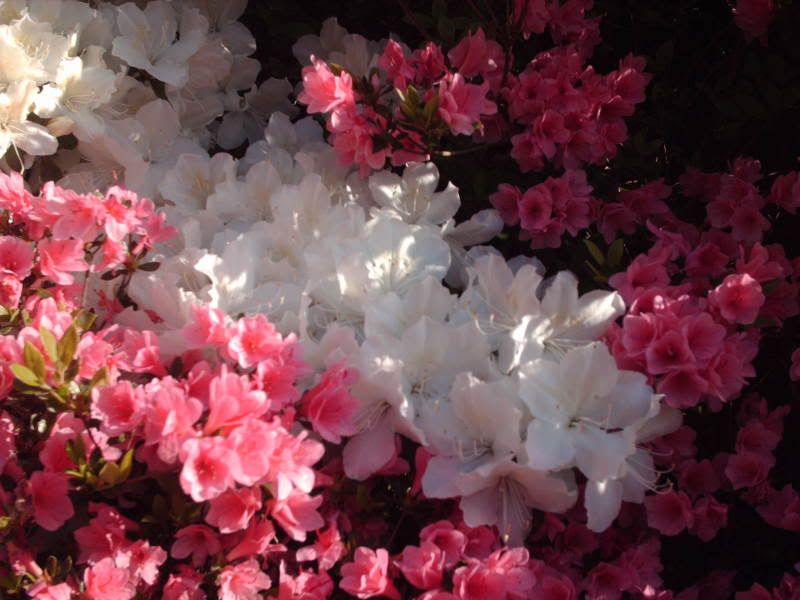 We took a little time this week to observe the bees collecting nectar. Although I've seen it before, I was still fascinated by the way the bees would go from one flower to another, but skipping ones that had been visited by another bee. We were able to get close enough to see the pollen on the 'fur' of the bee and to watch as they dipped their heads inside the flower. I tried to get pictures but my camera really does not take very good close ups of insects, which is really too bad because it seems our household is totally fascinated with the tiny critters around us. The kids really enjoy this part of science.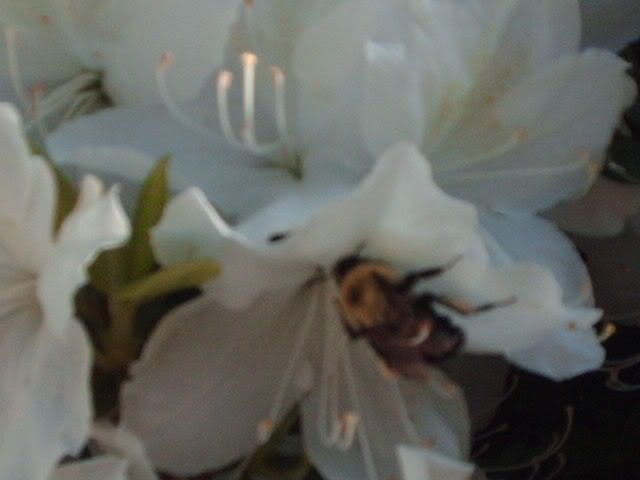 Nature studies are our favorite science projects and I don't think we will ever be too old to appreciate the wonders of God's creation.