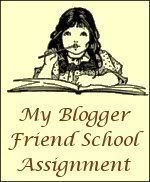 Memory Verse:
Ecclesiastes 3: 1-2
To every thing there is a season, and a time to every purpose under the heaven; A time to be born, and a time to die; a time to plant, and a time to pluck up that which is planted.
Intro:
My Prayer Box is a unique personal declaration of faith. It's a place for our family to lock our worries, wishes, desires and prayers–even keepsakes or photos of loved ones. It's about gathering thoughts and prayers that allow us to pursue dreams and to recognize that we are never truly alone. My Prayer Box represents faith, which is a force that allows us to believe in things—things you can't hold in your hand, but can always feel in your heart.
Assignment:
Tell about your prayer box, if your family has one that you peruse at New Year's Eve or New year's Day and share those prayers, thoughts and acts of faith on the next year.
When we first began homeschooling, my children created their own prayer boxes into which they would place the things they were praying for, but the practice fell to the wayside. What we have done that has stood the test of time is something similar though. At the beginning of the school year the children write their hopes and dreams for the coming year in a letter to themselves. They seal them in an envelope and I keep them safe in with their school records. When the new school year begins, they are pleased to see how far God has brought them and are inspired to dream big. They then pray for those things they were not able to accomplish and add that to the letter for the following year. It has been interesting to see how their prayers have changed and grown since we first began. Love to see God moving in their lives and spirits.