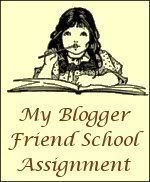 Memory Verse:
Psalms 13:6 NIV
I will sing to the Lord, for He has been good to me.
Assignment:
Post your favorite fall recipe/recipes to share. I love trying new recipes, do you? It can be baking, main dishes, veggies, dessert or anything else you can think of. There are no limits. Mmmmmm..I can't wait to take a look at some of those recipes.
With the cool air comes the last of the summer crops. This year was the first year I had a wonderful crop a beautiful green peppers.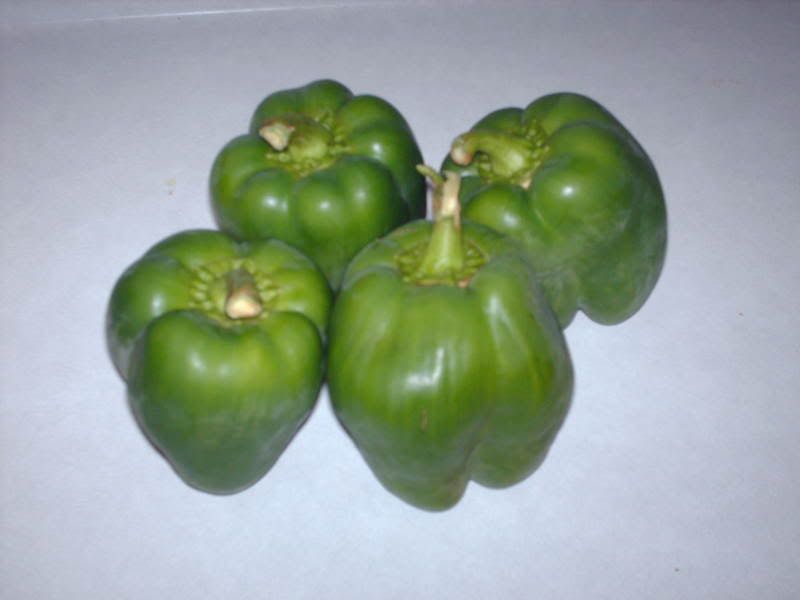 I thought I'd share my Stuffed Peppers Recipe
1 pound hamburger
4 green peppers, center and seeds removed, save top
1 small onion, diced
1 1/3 cups instant rice
¼ cup butter
1 ½ cups water
1 can (14.5 oz) crushed or diced tomatoes (or about 1 cup diced fresh tomato)
1 cup shredded cheese (I usually use what I have on hand)
salt and pepper to taste
Place cleaned peppers in a pan of boiling water for about 10 minutes. Drain, then place peppers in a baking dish standing up.
While the peppers are boiling, I trim the pepper from the stem and throw the stem away. I chop up the pieces of the top and add it to a large pan along with the butter and chopped onion. I cook that up until tender. Then I add the hamburger, brown that up and drain the fat. Next add the rice, water and tomatoes. Bring to a boil and simmer for about 5 minutes. Stir in the cheese.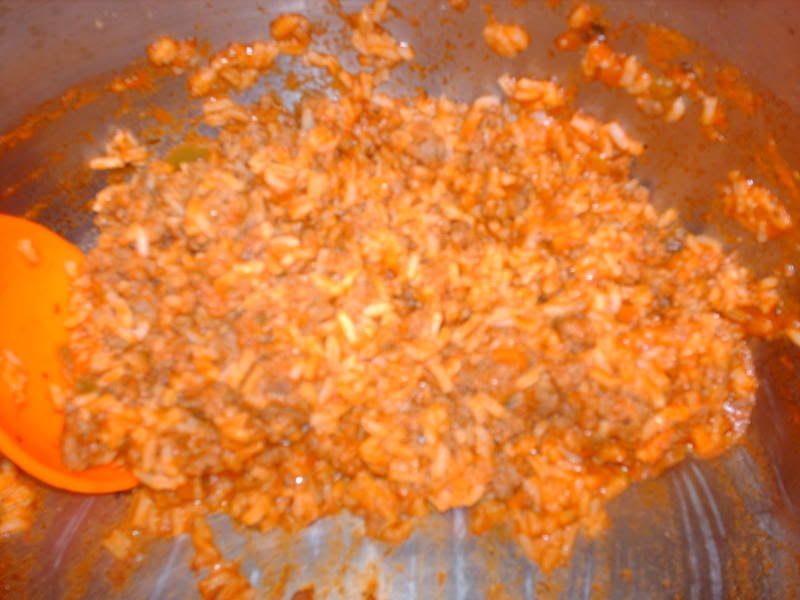 Fill the peppers with the mixture.  Add a bit of water to the baking dish just enough to cover the bottom of the peppers.  Sprinkle the top with a bit of cheese.  Loosely cover the baking dish with foil.  Bake about 20 minutes at 400°.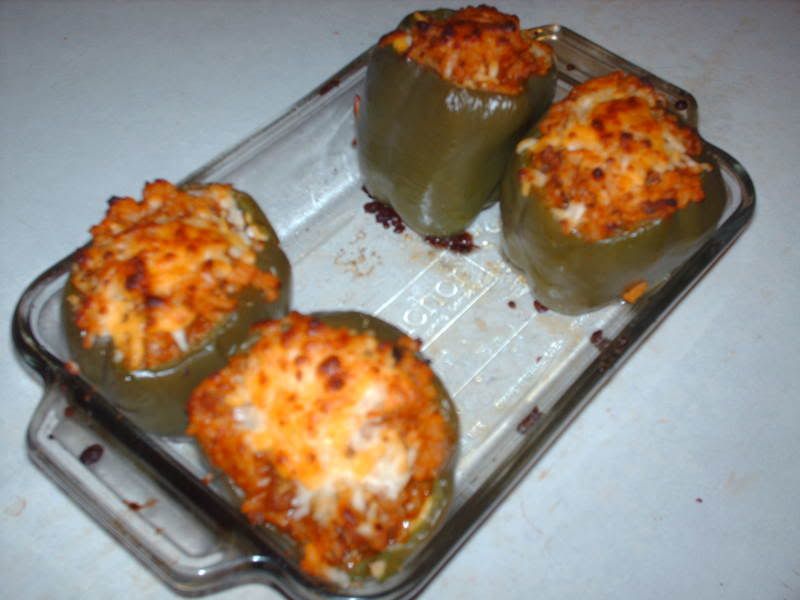 ***Note: You could also use your favorite Spanish Rice recipe as filling.