I have the greatest dad in the world.  You may recall my story a few weeks ago about our lawn tractor biting the dust.  Well, we have been looking into getting a new mower, but the prices are frightening.  In the meantime, we have mowed once since the tractor funeral, borrowing my dad's mower to do it.  As you may well guess the lawn had become a small hay field.  This morning my father called and asked if he could mow the lawn for us where it was supposed to rain this weekend and my husband may not be able to get to it.  You would not believe how moved I was by this gesture.  What a wonderfully thoughtful thing to do!  Like I said, I have the greatest dad in the world!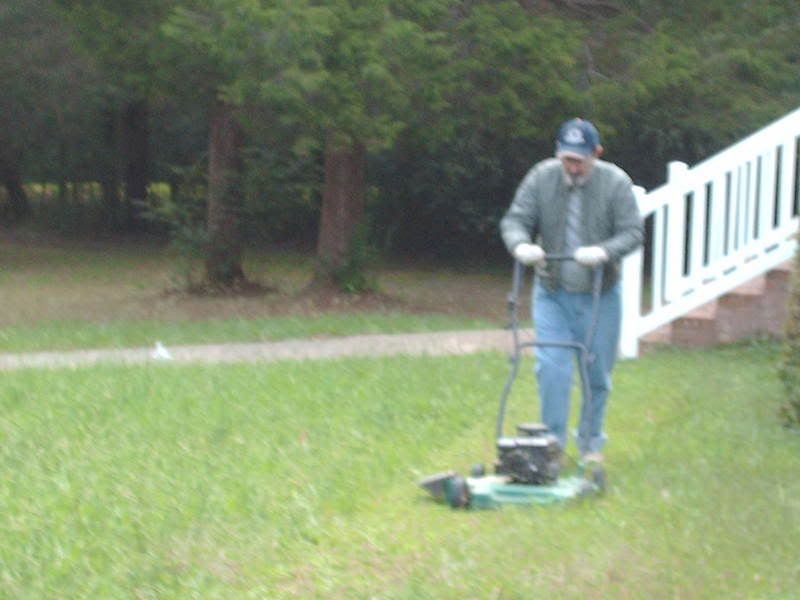 As you can see, it was no easy undertaking.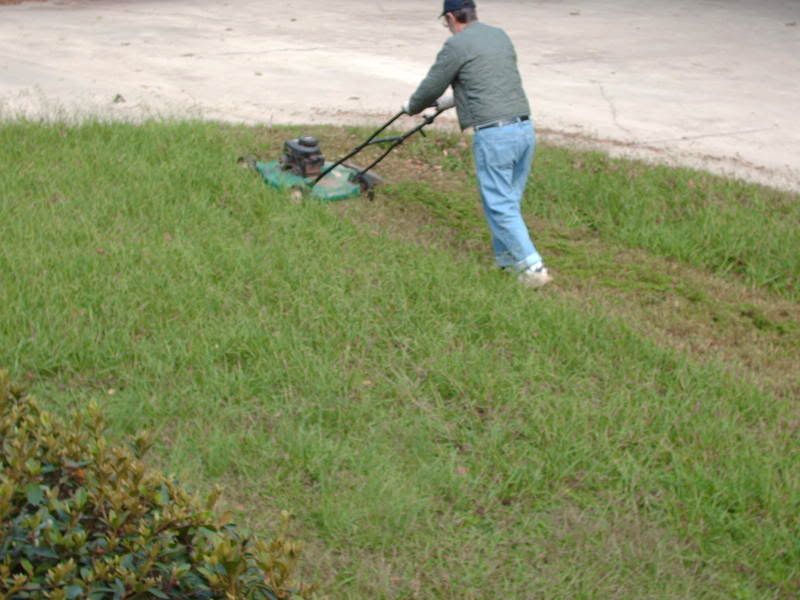 But he always has a cheerful heart.
(Thanks, Dad.  You're awesome!)