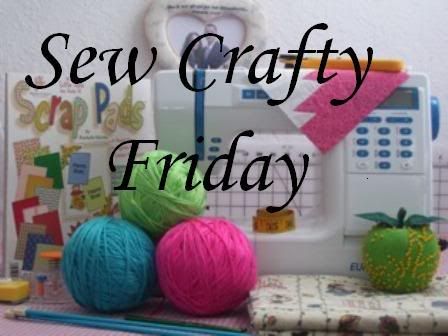 Shereen at Waiting for Him hosts Sew Crafty Friday.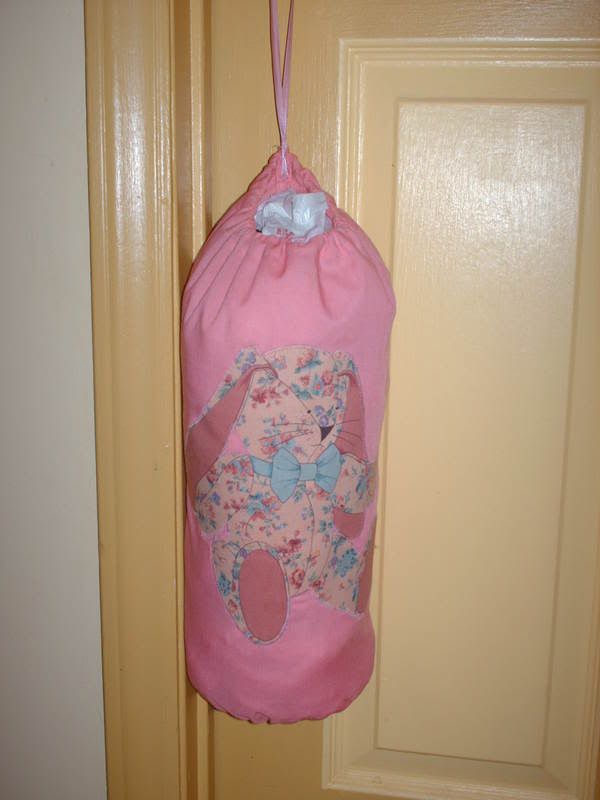 This grocery bag keeper is a simple project that I think any novice sewer could create.  Mine is made with a piece of scrap fabric about 17" by 18", 20" of elastic, 20" of matching ribbon, fusible web, and a fabric cutout. I used the left over picture from a bunny cut out project.
The first thing I did was to fuse the fabric cutout onto the web, cut it out along the pattern edges and then fused it to the center of the 17" by 18" piece of fabric.  I then zigzag stitched all around the edges of the cutout with matching thread.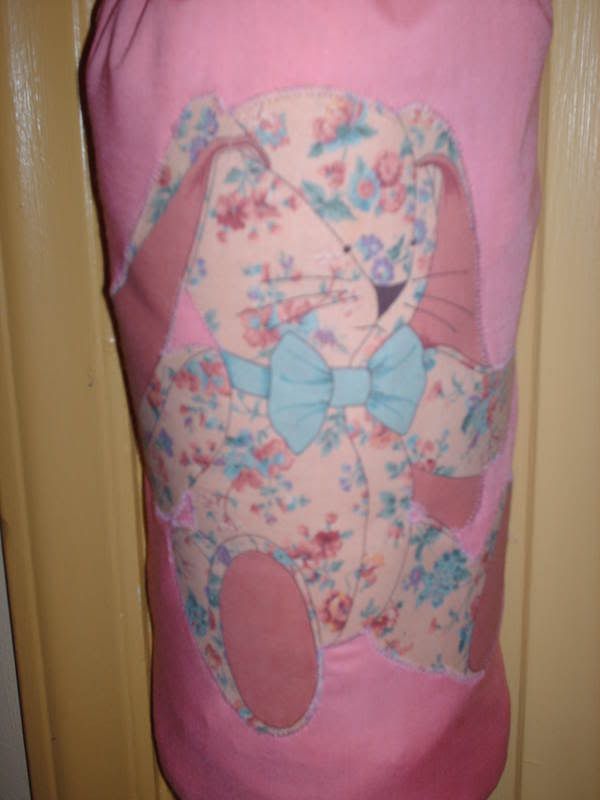 Next I folded down about 1/4'" on each 18" edge, pressed it, then folded another ¾" and pressed that.  Then I stitched across forming the casing.  I cut the elastic into 10" pieces and fed them through the casings, stitching them at each end to secure.  Next I folded the fabric in half, right sides together, and stitched up the side seam.  Finally I folded the ribbon in half and attached it to the inside of the top of the bag at the seam.
This is a super quick and easy project.  I think it would be a great one to use for teaching young ones to sew and would be a practical gift.
I searched the web and found all kinds of variations to making a bag keeper.
Penn State 4H PDF-made from dish towel
There are some wonderful and fun ideas to make them from recycled items.
If you don't like to sew, there are patterns for knitting and crocheting them.
Crochet:
Knit: