My dear blogger friend Hallie at Confessions from the Rubber Room is hosting a photography workshop called Through the Lens-Digital Photography 101. With her tremendous artistic talents and beautiful pictures, I thought who better to learn from. I hope to be able to take better close-ups and learn about composition.
If you are interested, be sure to check it out. She also has a Yahoo group for those taking the workshop that you will find a link to on my sidebar.
The first assignment was to thoroughly read the owner's manual for our camera. Check, done.
The second part of the assignment was to get out and take the best picture we can of anything that makes our heart sing. With the events of Sunday, what is bringing joy and wonder to our household are the kittens, so I tried to get the best shot I could of those squirmy, wiggly, and mute to the world little bundles. This wasn't quite as easy as I would have hoped. With my aging eyesight, the lack of light and uncooperative subjects, I took about 30 pictures today trying to get a good shot. I got a few good shots, but I chose this one because it shows the nature of motherhood and contentment.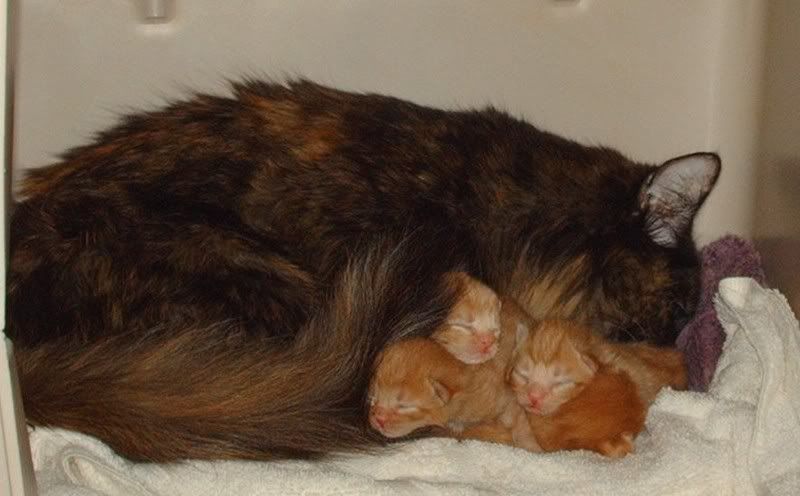 And I just had to share this one of one of the babies, just because I thought it was too cute.