Friday night, my oldest had blessed us with the opportunity to join him at a minor league baseball game.  The company he works for had a Family Night where they supplied supper and tickets to the game.  He was so sweet to invite us all.  We had a wonderful time, although the game was a bit slow and the home team lost 6 to 4.  It was great spending time with him and his girlfriend.  Thanks son!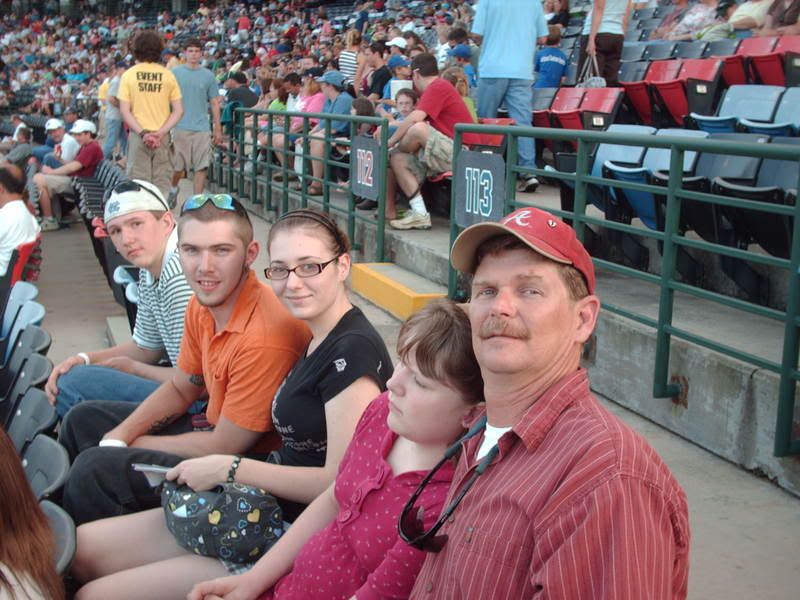 In other news, In between running around like a crazy lady Saturday, the mailman brought me the T-shirt I had won on the Homeschool Lounge.  It was like they knew me.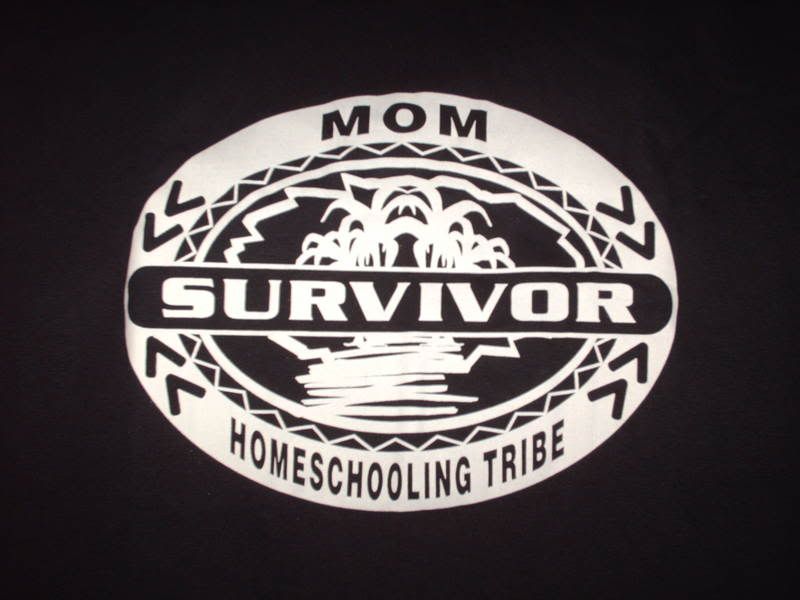 We are Survivor fans here, so this was a great choice.  Thanks so much, Homeschool Boutique.  If you haven't been to their shop, you should check it out.  They have the cutest things.