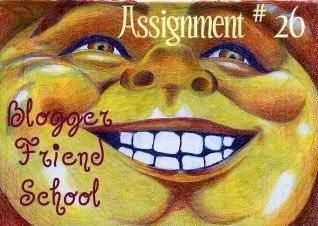 Nancy's assignment for this week is as follows:
This week we're going to reminisce on our Favorite Travels! I had three requests to do something about favorite field trips, favorite vacations, or just favorite places to go as a family or with other homeschool families. I combined those three requests and came up with Favorite Travels! Do you have a favorite travel prayer that the children recite or a favorite verse you can add? That would be fun too.
Field Trip! The best words in the homeschooler's vocabulary. We have taken many over the past five years. Our very first was even before we had officially began homeschooling in 2003 when we took a trip to Massachusetts for my sister's wedding. We spent the day at Sturbridge Village. I had been there many times as a kid, but it was a wonderful experience for my kids. What better way to start our homeschooling journey than with a fun vacation that has the added bonus of education? We really enjoy going to historical sites and State Parks. When the weather permits we often take a drive to Andrew Jackson State Park, Lansford Canal, or visit the many local museums that we have in the area. We are very blessed to be centrally located to all these places. We have a neat telephone museum, a great science museum, the State museum, and a wonderful zoo and botanical garden all within driving distance. Choosing a favorite is difficult, but if you ask the kids they will tell you that Myrtle Beach State Park is the field trip of choice. We have been going there just about every year since we moved south. It is a wonderful place and if you are looking for a great vacation spot that offers free educational programs, staying at the park is a great value. My kids have participated in the programs offered there since they were very little and have earned a lot of patches by completing the programs. Perhaps that's why my son is planning to be a marine biologist engineer. Who knows?
But if you ask me where my favorite place to go as a family is, I would have to say my own backyard. I'm pretty much a homebody, though I do greatly enjoy traveling, but nothing compares to sitting on the porch with my husband watching the kids run around and play, or working all together on some project, or simply lazing around watching the birds.
I've put together a bit of a slide show of some of our earlier trips. Looking at these pictures I am amazed at how much my children have grown both outside and in over these past few year.
Psalm 24
The earth is the LORD's, and the fulness thereof; the world, and they that dwell therein. For he hath founded it upon the seas, and established it upon the floods. Who shall ascend into the hill of the LORD? or who shall stand in his holy place? He that hath clean hands, and a pure heart; who hath not lifted up his soul unto vanity, nor sworn deceitfully. He shall receive the blessing from the LORD, and righteousness from the God of his salvation. This is the generation of them that seek him, that seek thy face, O Jacob. Selah. Lift up your heads, O ye gates; and be ye lift up, ye everlasting doors; and the King of glory shall come in. Who is this King of glory? The LORD strong and mighty, the LORD mighty in battle. Lift up your heads, O ye gates; even lift them up, ye everlasting doors; and the King of glory shall come in. Who is this King of glory? The LORD of hosts, he is the King of glory. Selah.