We finished the room switch this weekend. There are a few small details left but both rooms are quite useable. I have a few before, during, and after pictures to share.
Here is what the original classroom had begun to look like trying to get everything school rated into the 11' by 8' room.
During the switch we moved everything from the classroom to the garage…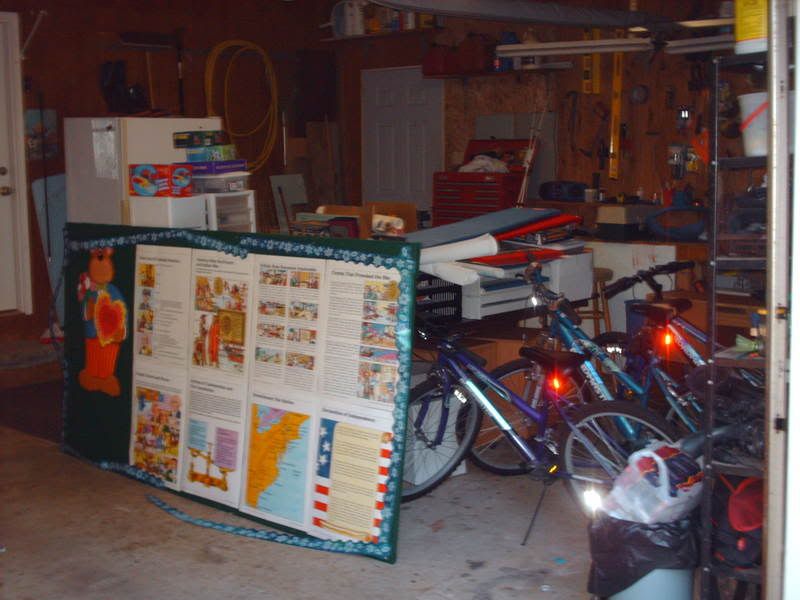 and to the kitchen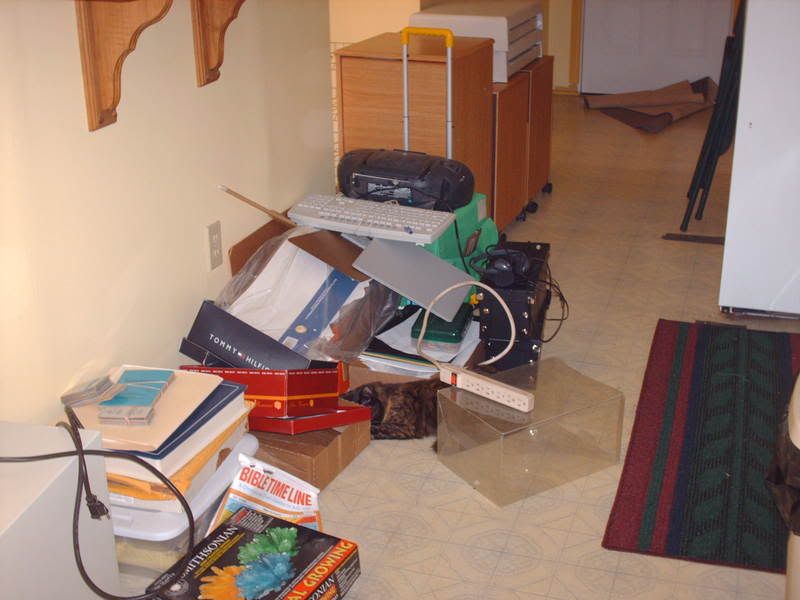 (These pictures were taken during the switch)
Then we had to move all this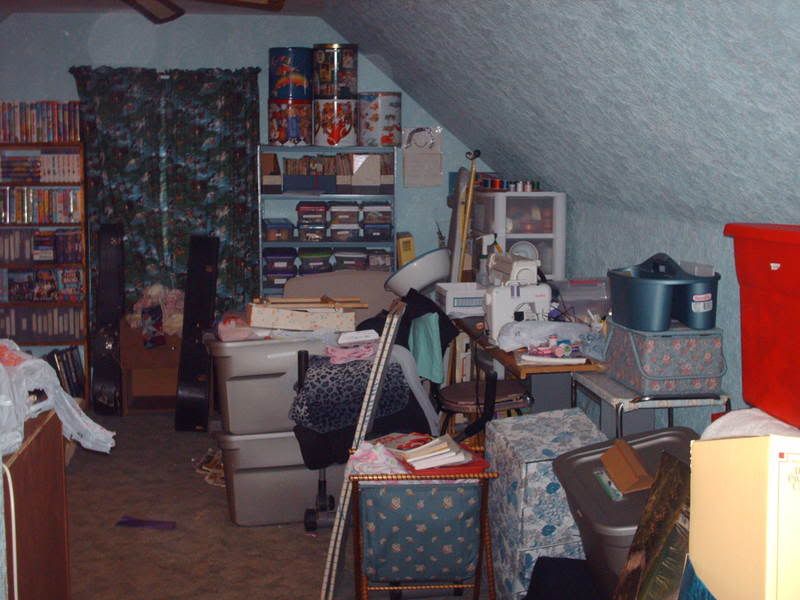 and this…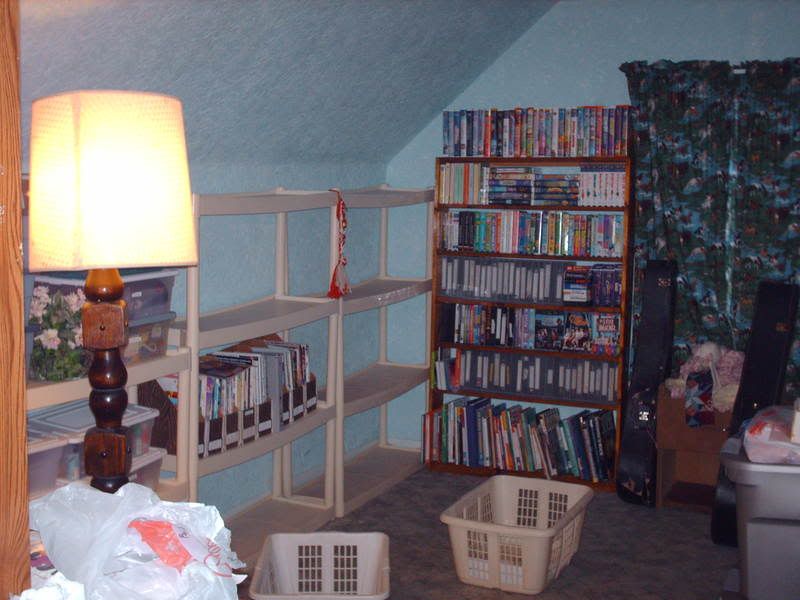 this and what was inside the cabinets…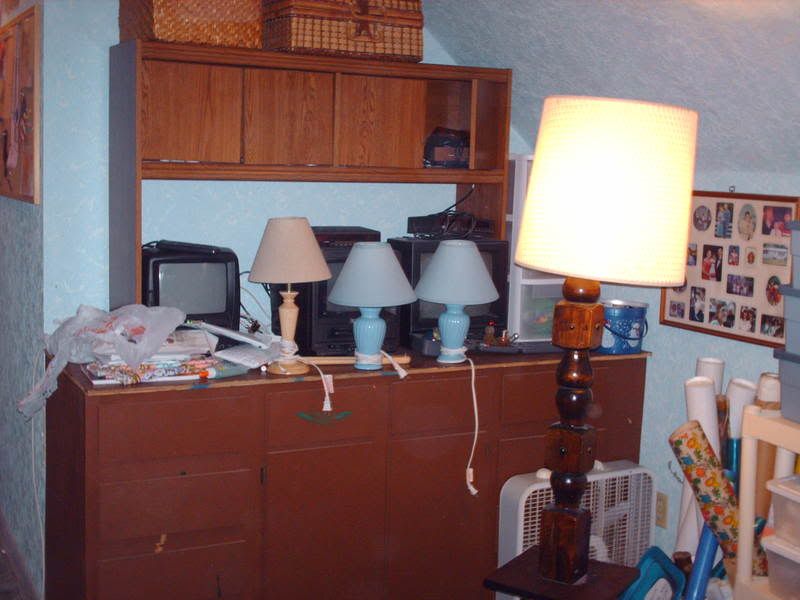 down to the new craft room. Apparently this room had become a catch-all when I wasn't looking.
Just a little side note here: Before we started homeschooling, the old classroom was originally the craft room. When my oldest moved out we did a complete room switch around. My middle son was originally in the spare room, which is accessed through my daughter's room. We moved him into my oldest son's room, the craft room to the spare room and the old craft room became the classroom. Now here we are moving the craft room back to its original location. If you followed that you get an idea of how crazy it can be to have a home with options but still a blessing. J
After emptying the classroom we were able to move everything into the new (old) craft room. This is the end result.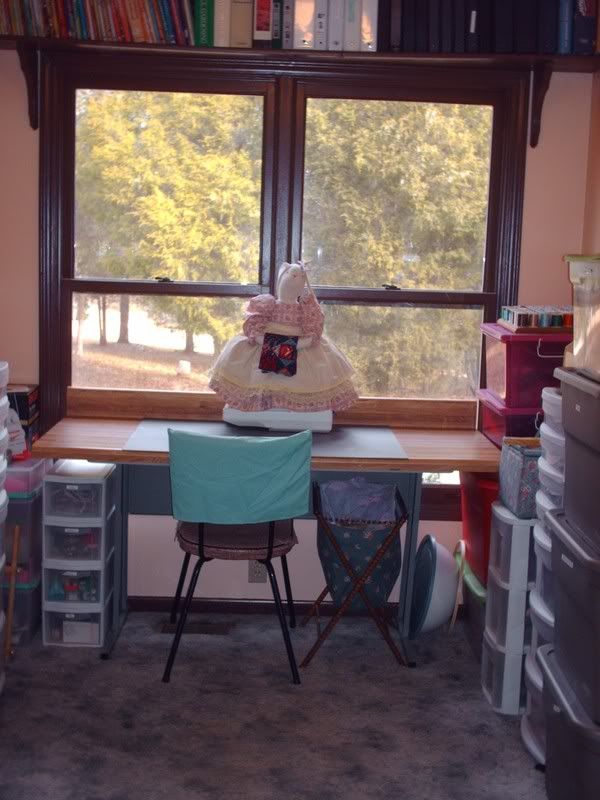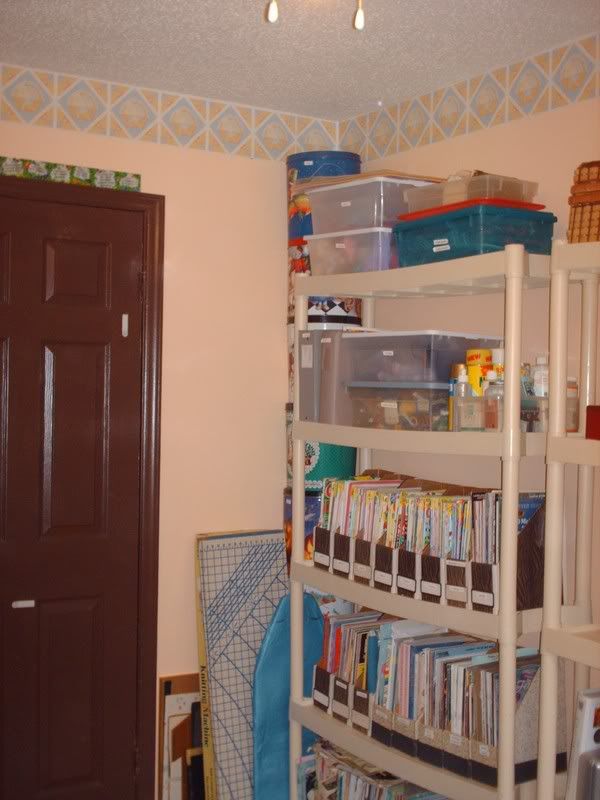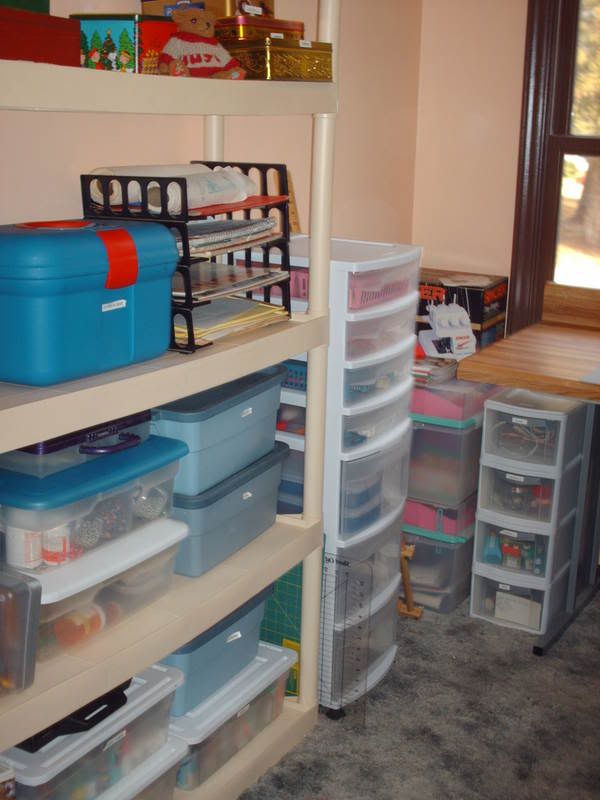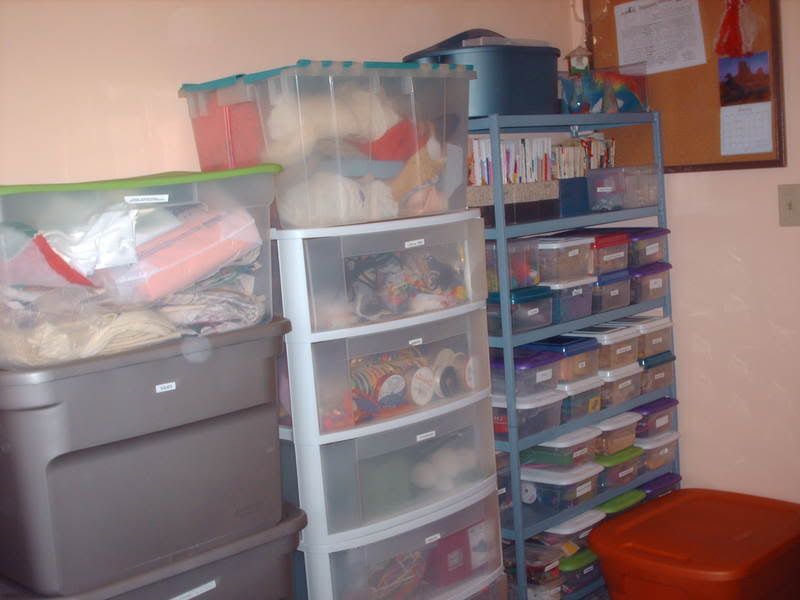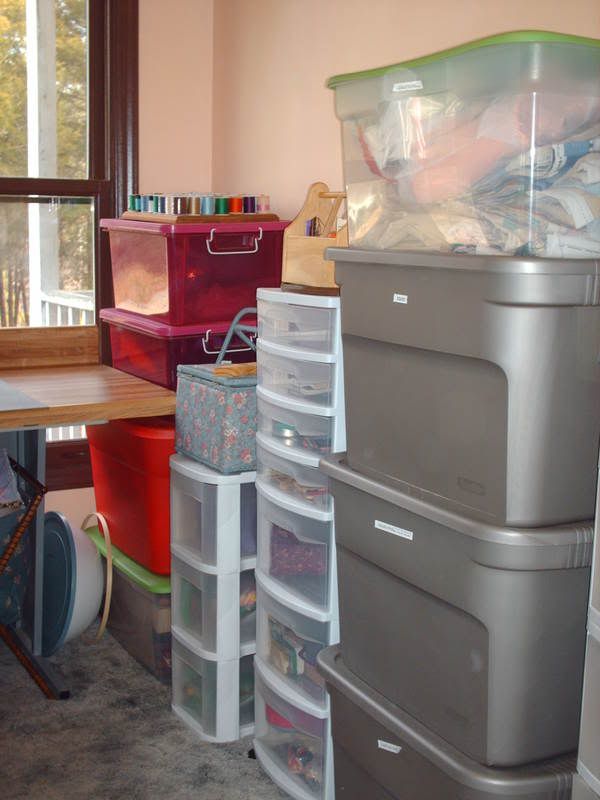 Now it was time for the big switch to get the new classroom in order.
We moved everything upstairs resulting in these piles of chaos.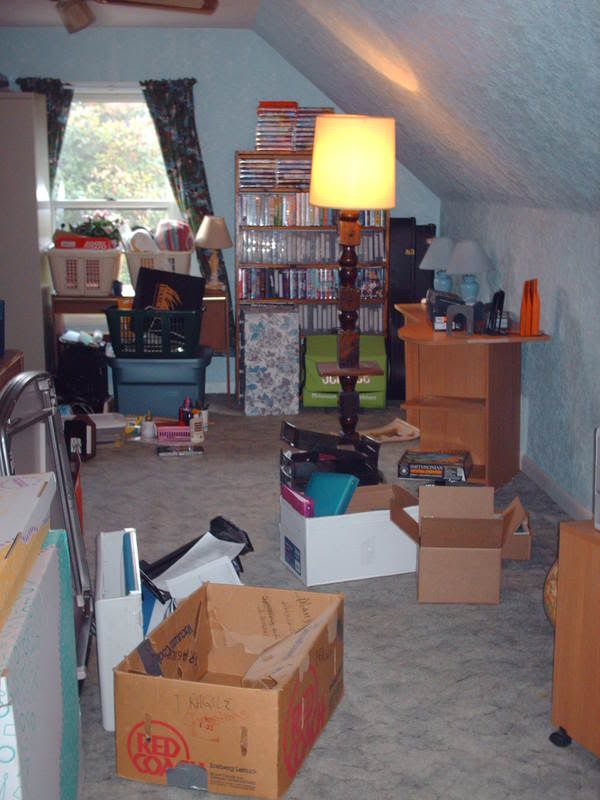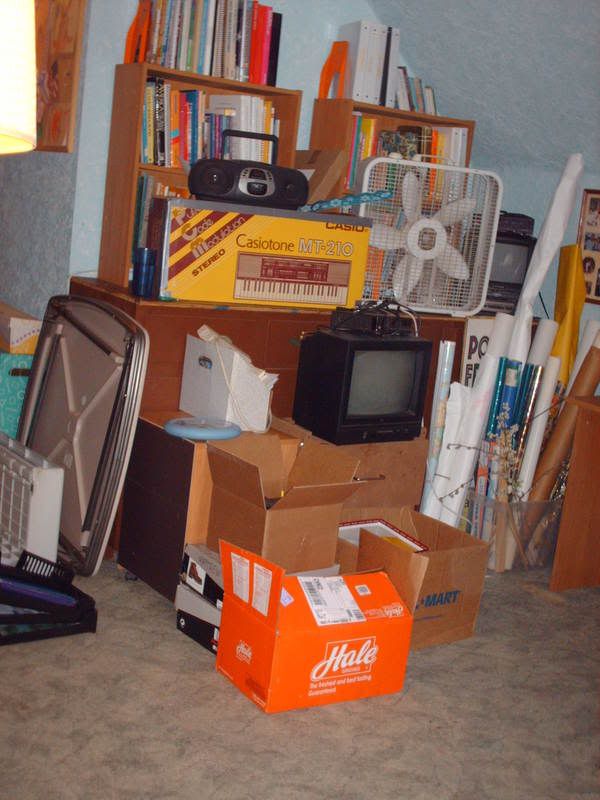 Friday, my husband and my father put in track lighting so the room would no longer be dark.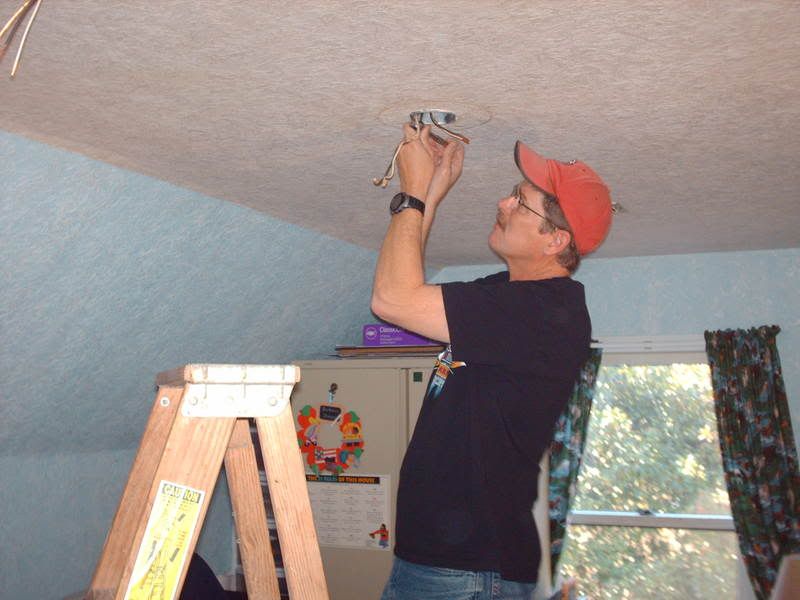 The light works great. It's as bright as day when it's on.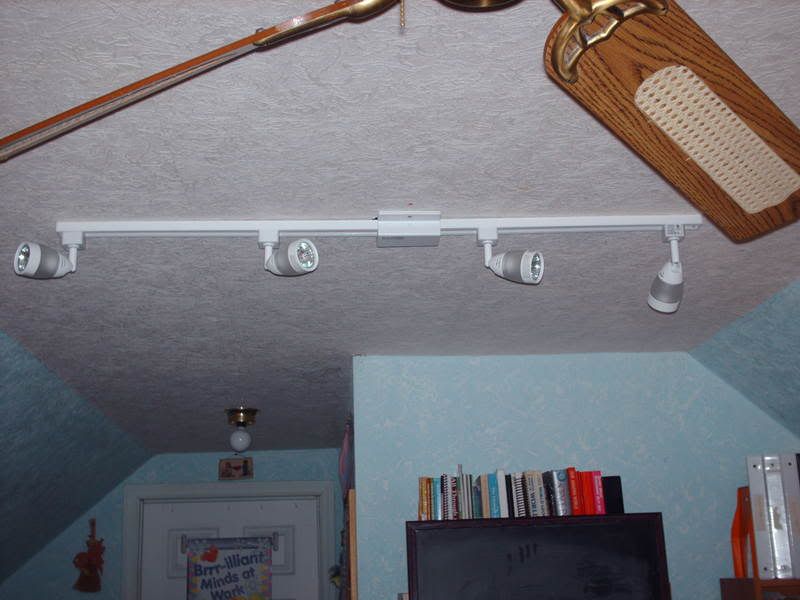 And now, without further adieu, the unveiling of the new classroom.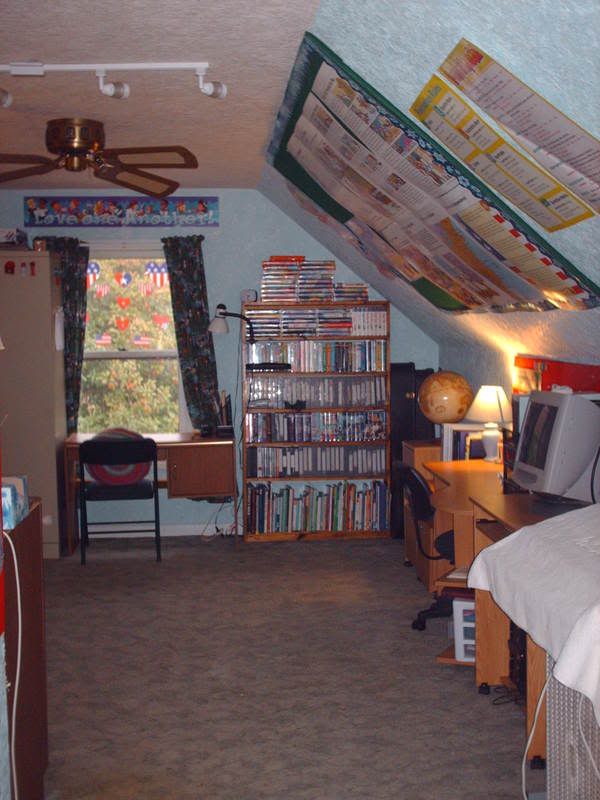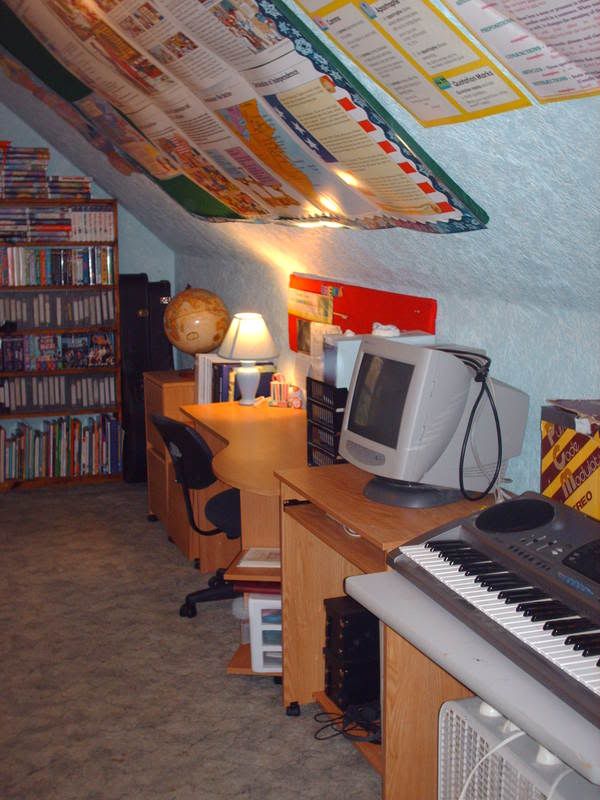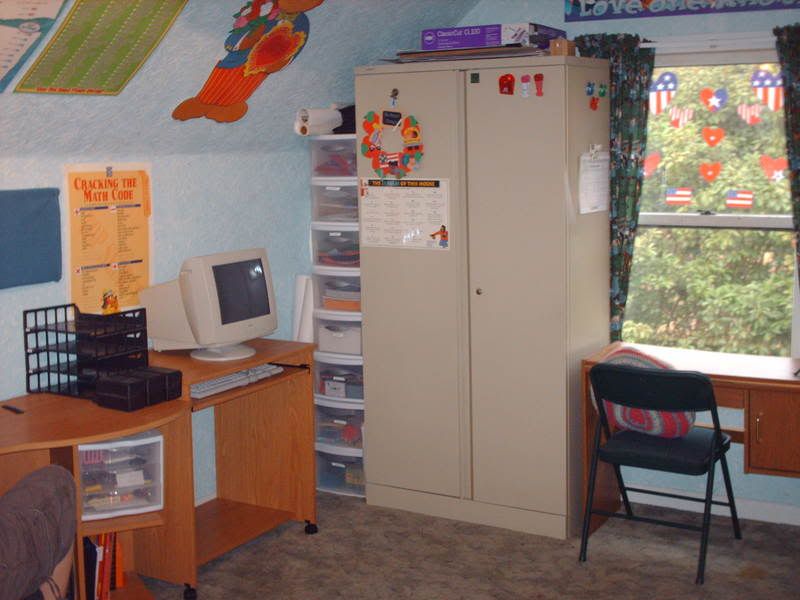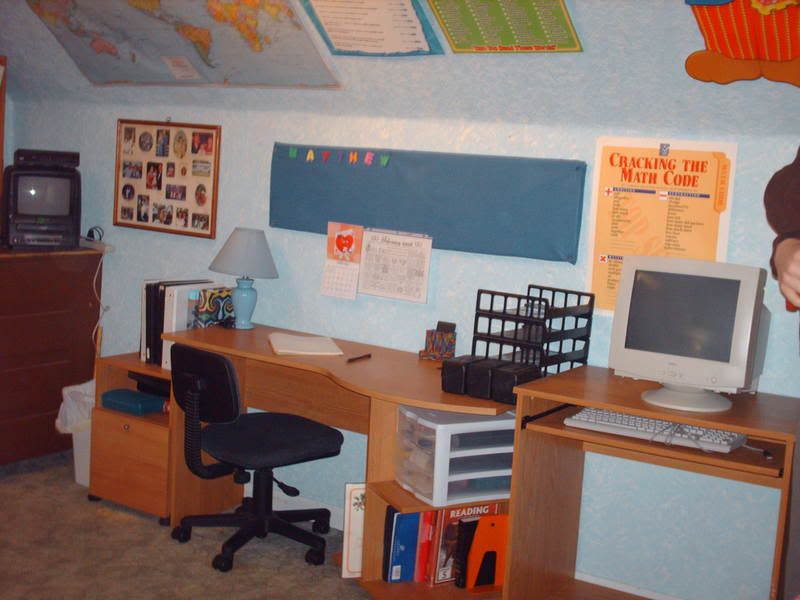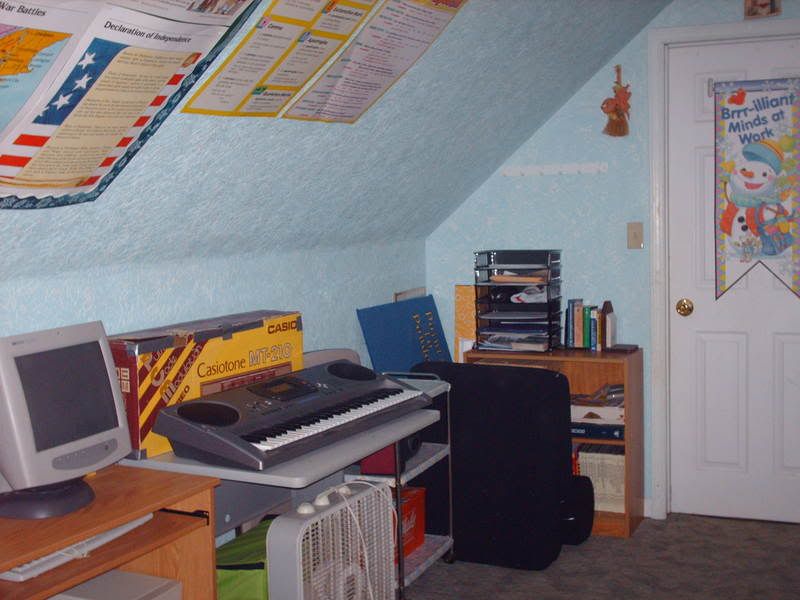 There are still a few things left to organize and I'd like to paint the cabinets but I think this will work out very well.