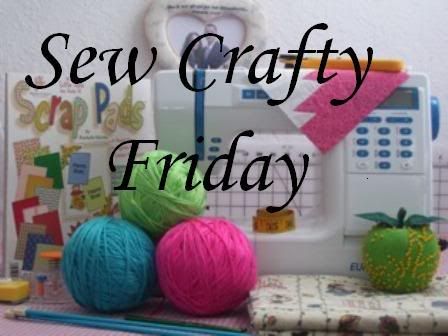 Shereen at Waiting for Him hosts Sew Crafty Friday.
As I mentioned earlier this week, here are the pajamas that I made for my kids for Christmas. My oldest wore his home Christmas Eve and showed up Christmas morning in them. Made me laugh. He told me that a few of his friends like them so much that they wanted me to make them some. I used a simple pants pattern with no zipper of fly. They are supposed to have elastic waists, but my boys prefer drawstrings. I added 2 inches to the length of them to fit their 6 foot plus statures. My daughter knew that I was making their pajamas this year and was with me when I got the fabric, so I let her chose hers. She doesn't like elastic at the wrist (neither do I for that matter. I guess we all have something against elastic.) so the sleeves are very loose. They are all made from a very soft flannel that I found on clearance about 2 weeks before Christmas.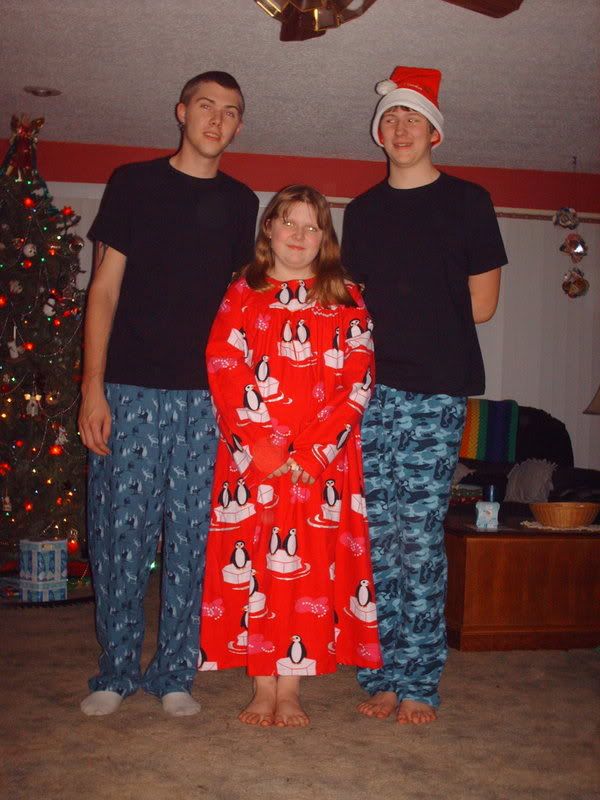 As with most of the pre-teens in America, my daughter is a High School Musical fan and when we saw this fabric we knew we had to make something. I decided to make her a reversible jacket with the matching hat and scarf. It came out wonderfully, though I noticed after I had given it to her that one of the hems in the back didn't get caught up in the topstitching so I have to fix that. This was the first time that I had made clothing from fleece and it was a bear. I ended up get extra strong quilter's thread. My machine is in dire need of servicing. I had to make the buttonholes by hand, which I had never done before. I should say, I fussed with the machine to get the stitching close enough to look like the machine had made the buttonholes, but ended up sewing them by hand to finish them. They came out pretty good, but not as good as if the machine had done them. So, until I get it fixed I think I won't be doing much sewing.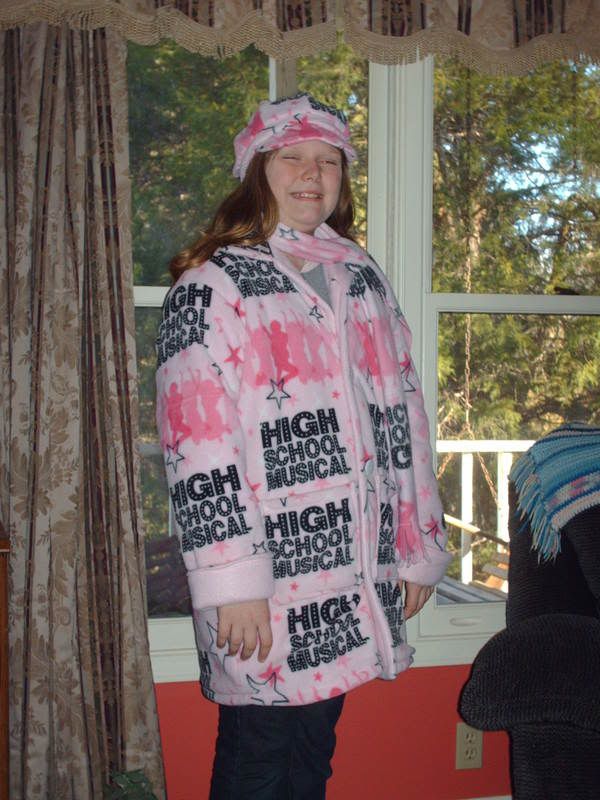 This is the reverse side for when the love of HSM wears off.