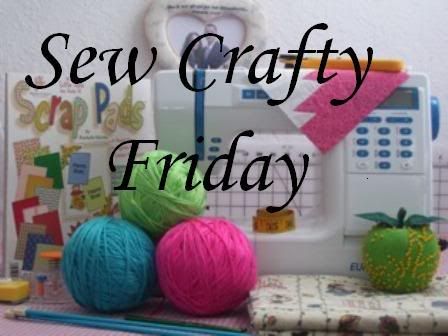 Shereen at Waiting for Him hosts Sew Crafty Friday.
Due to the drama of the past few days, I didn't get to work on any of the projects that I was planning, but as promised I will share the pictures of my finished quilled project. (Just a note: These are some of the rescued pictures. Praising God for every minute!)
For the fringed sunflowers I glued a yellow 6" fringed strip of ¾" wide paper, and a black 1/8" strip.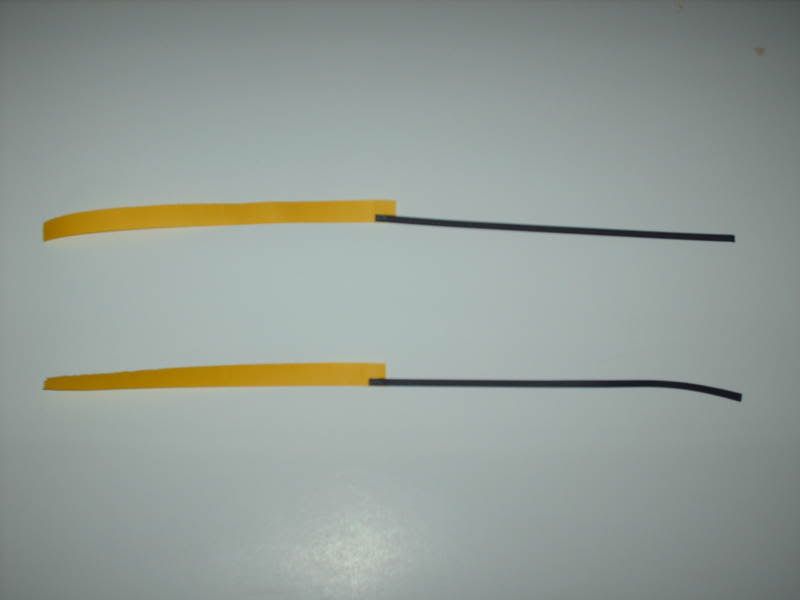 Here are some of the quilled circles.  The board is used to let the quilled pieces relax and then I glue the ends and hold them with a pin.  Each quilled piece is made from 1/8" wide strips of various lengths depending on what size I want.  Some are loose quills and others are tight rolls.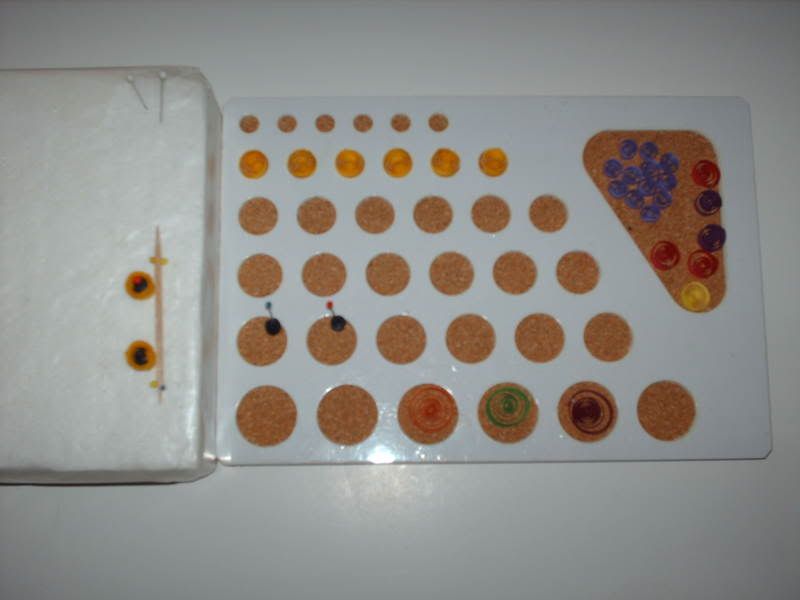 Here are all the finished quilled pieces waiting to be shaped and assembled.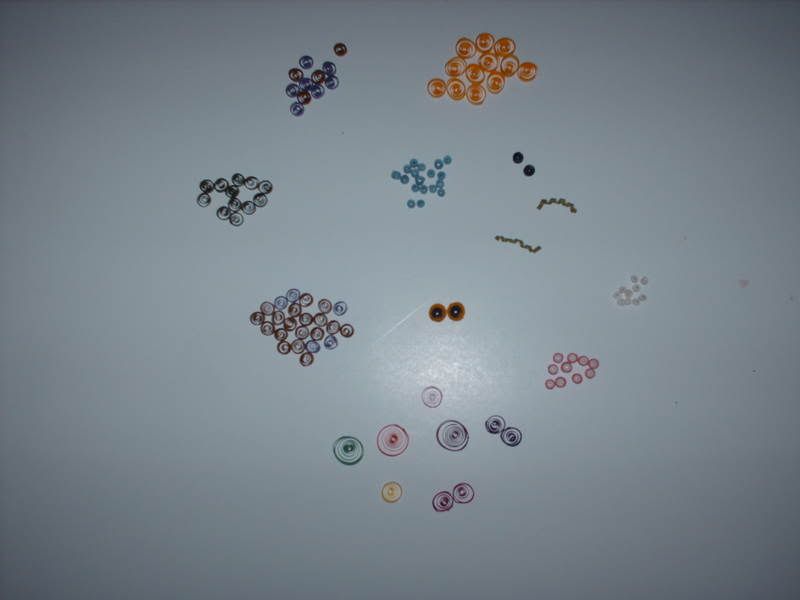 I use a piece of packing Styrofoam covered with wax paper to make my designs.  I use pins and toothpicks to help keep the pieces in place until the glue dries.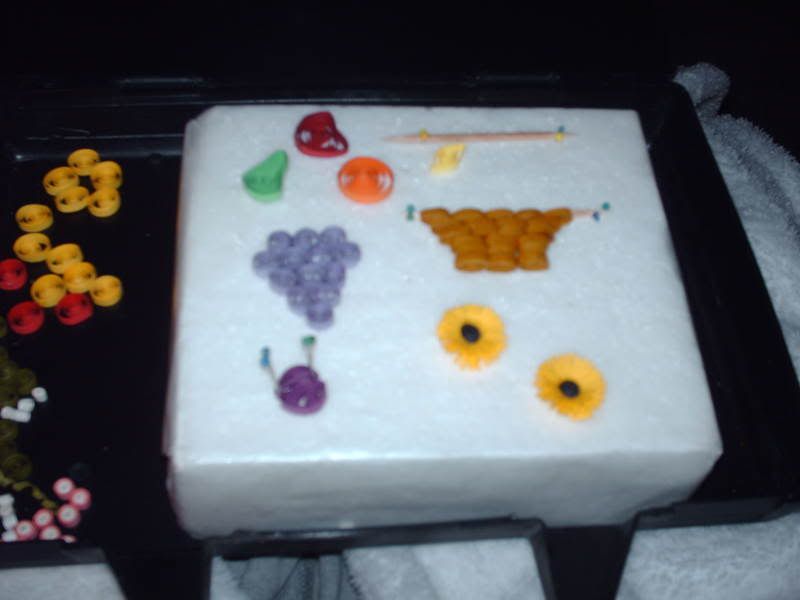 These are most of my finished pieces waiting for placement. After making the grapes, I realized that they were too big for the design, so I started over on them.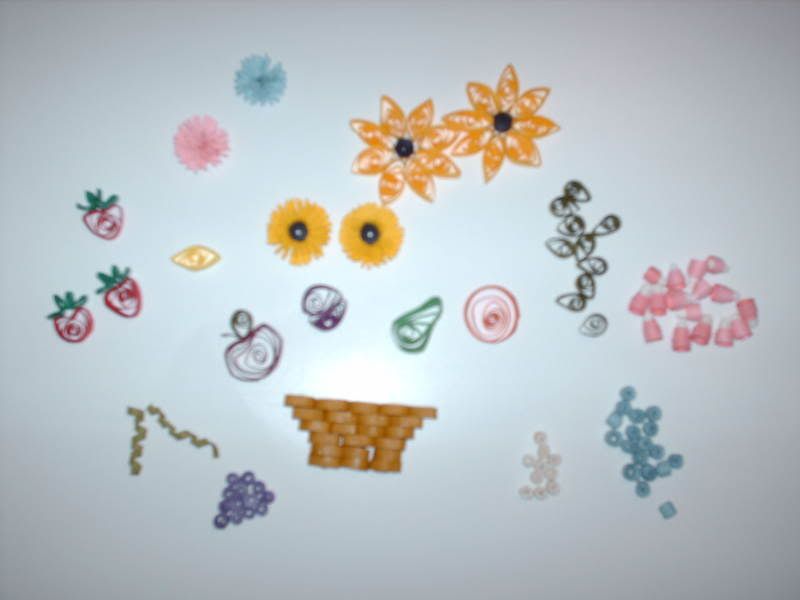 I used my design template that I had put on the wax paper covered foam core board and began assembly, again using pins to hold things in place.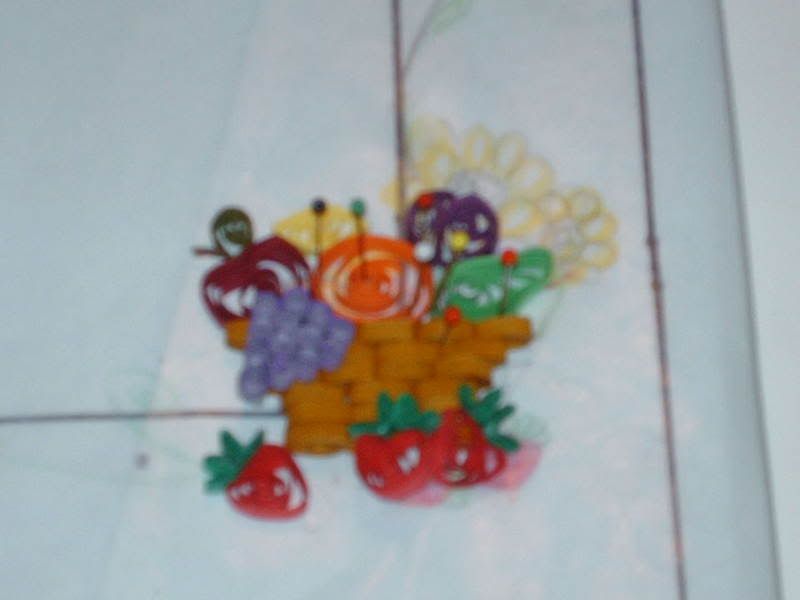 After I was satisfied with the placement of the main pieces I began to glue everything to the mat.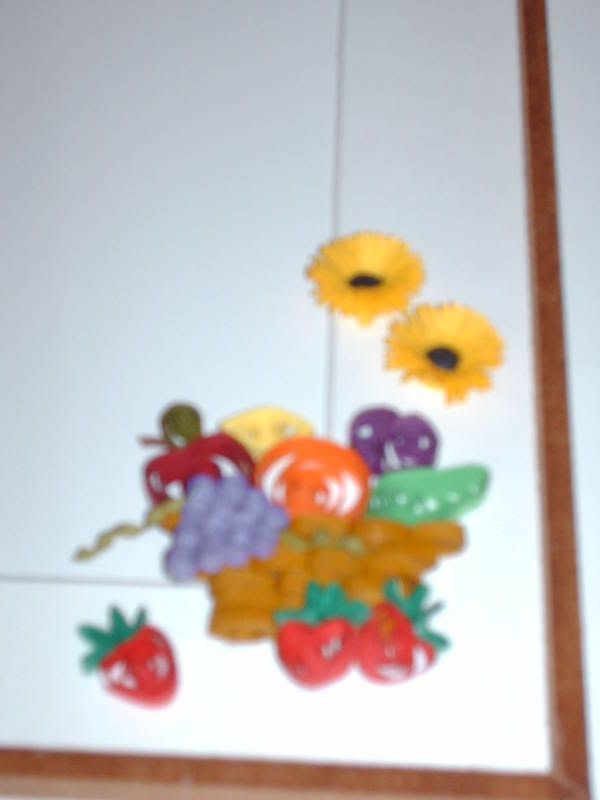 When the main pieces were in place I added the green vines and the small details.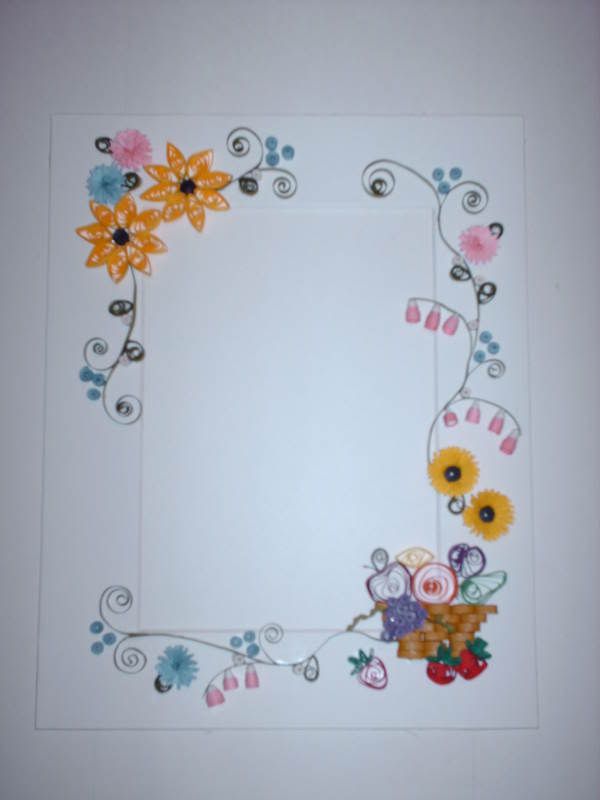 For this project I found this kitchen prayer and printed it out.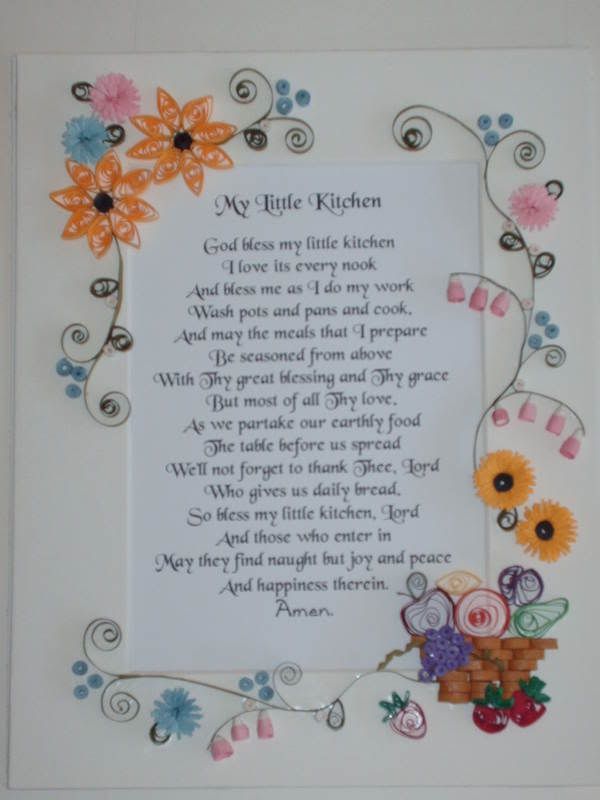 Here is a close up of the bottom.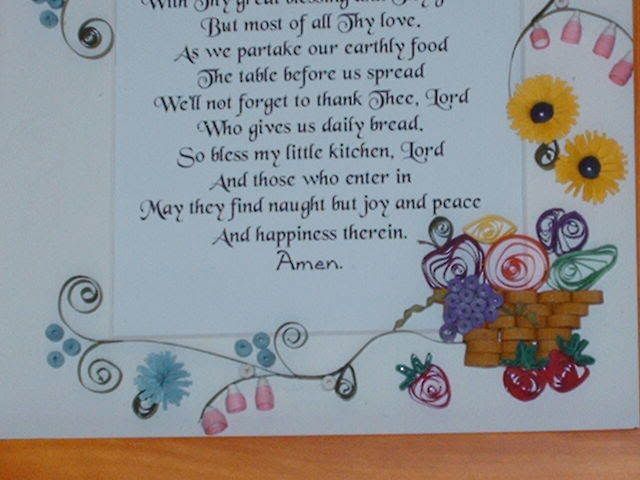 Here is a close up of the top.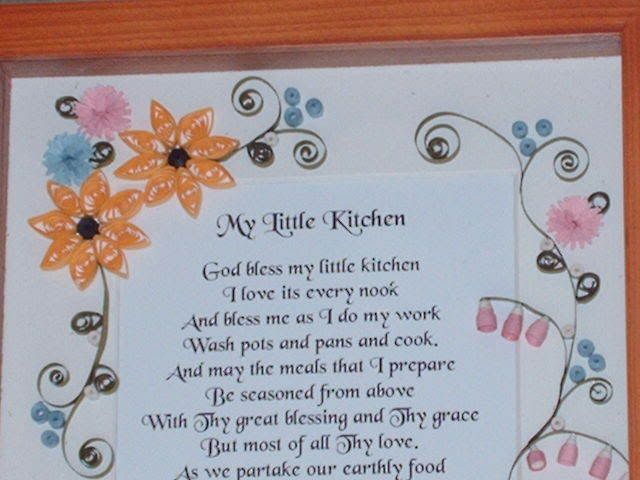 The finished project.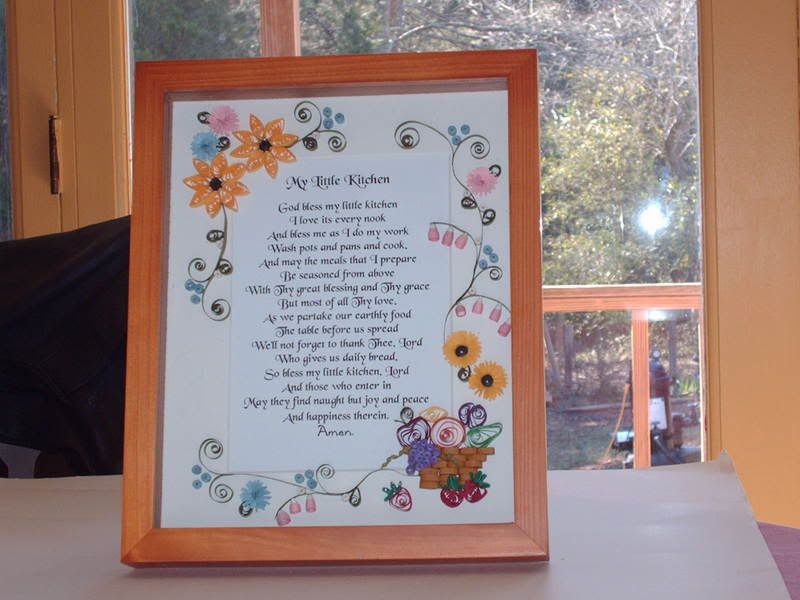 I  am really happy with the finished project and may do this design again for my own kitchen.