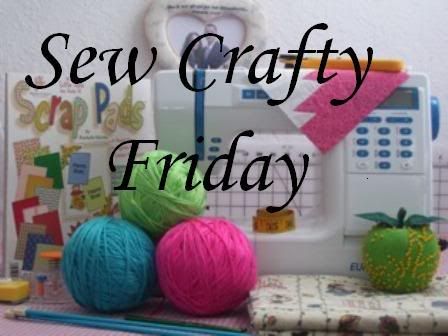 Shereen at Waiting for Him hosts Sew Crafty Friday.
*****Please don't forget to vote at the Homeschool Blogger Awards. Voting ends tomorrow. I want to thank those that have voted for my blog in advance. I really appreciate it. I hope that you have found something useful among my printables and my other categories and that you will continue to find something of use. Thanks again for your support*****
I had stopped by my parent's house on Wednesday and admired some yard decorations my father had made. Yesterday morning he showed up at my house with these: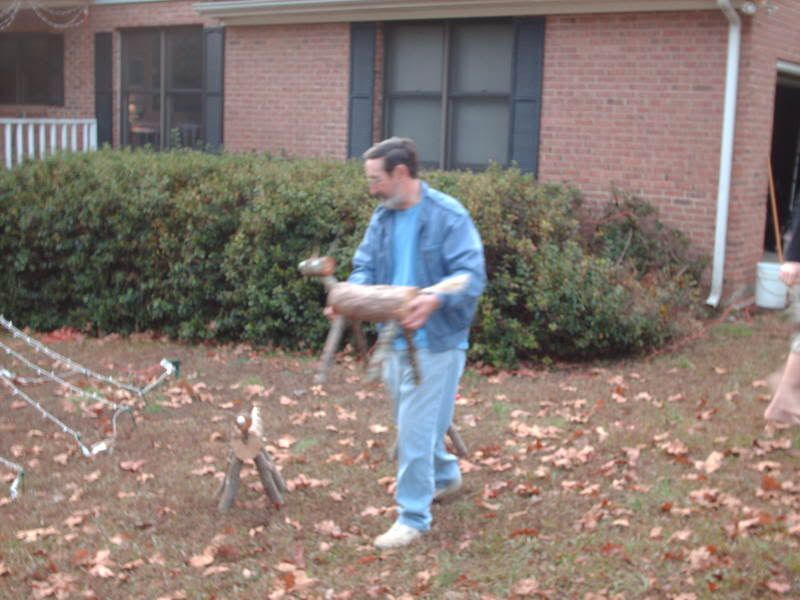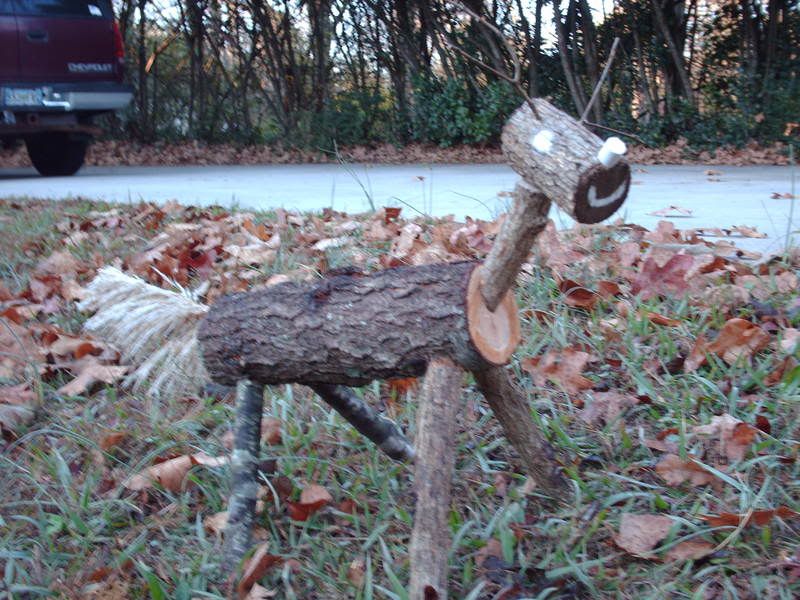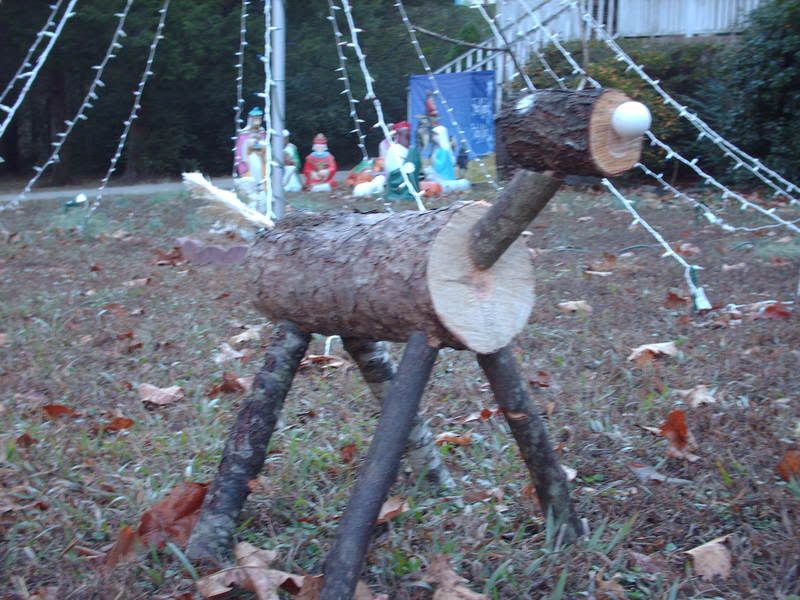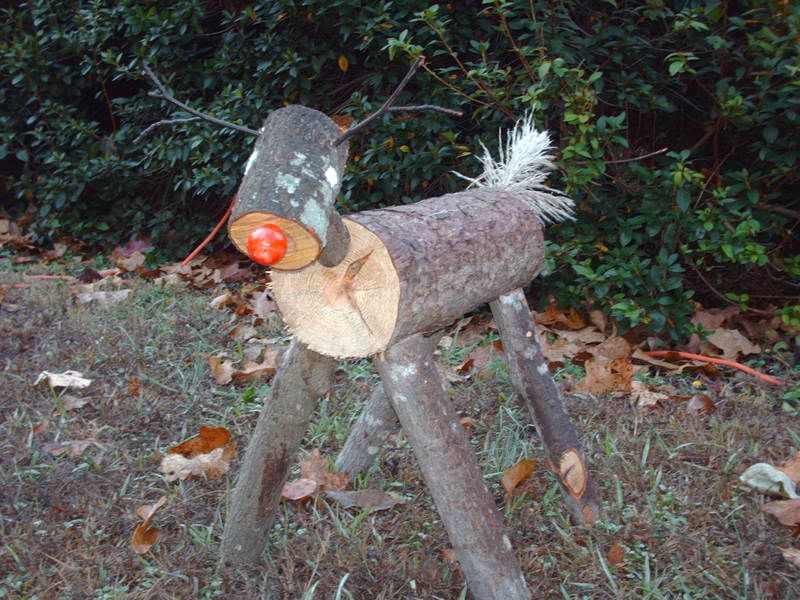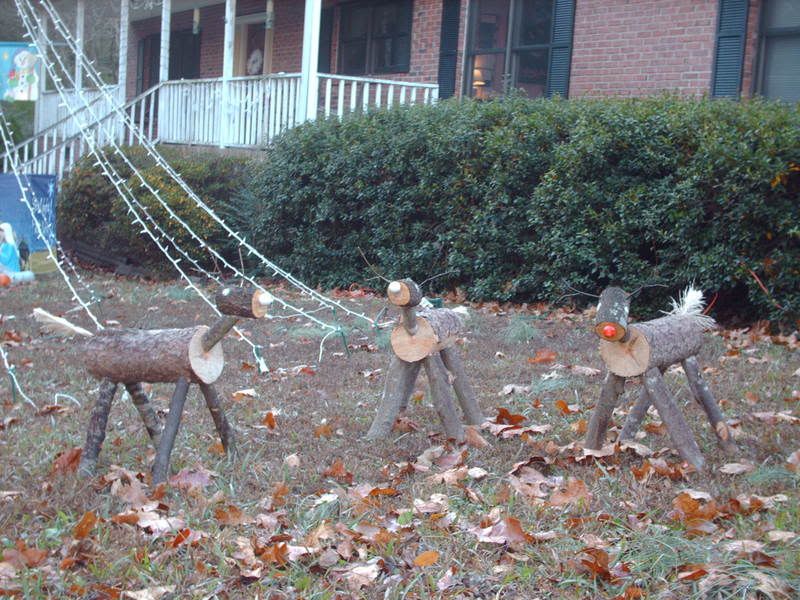 I am so tickled he made these for me. They are so cute. How clever he is. He used fallen trees from his yard, pampas grass for the tails and old drawer knobs painted for the noses. Their parts are joined with dowels pushed into holes he drilled out. They are so adorable.
After school today we ran errands and then headed out to my daughter's basketball game. (They won 26 to 28) After the game we went to Girl Scouts for the last 15 minutes of the meeting. It was quite a hectic night. As we pulled up into the driveway, anxious to get something to eat at quarter to nine, we were greeted with a big surprise.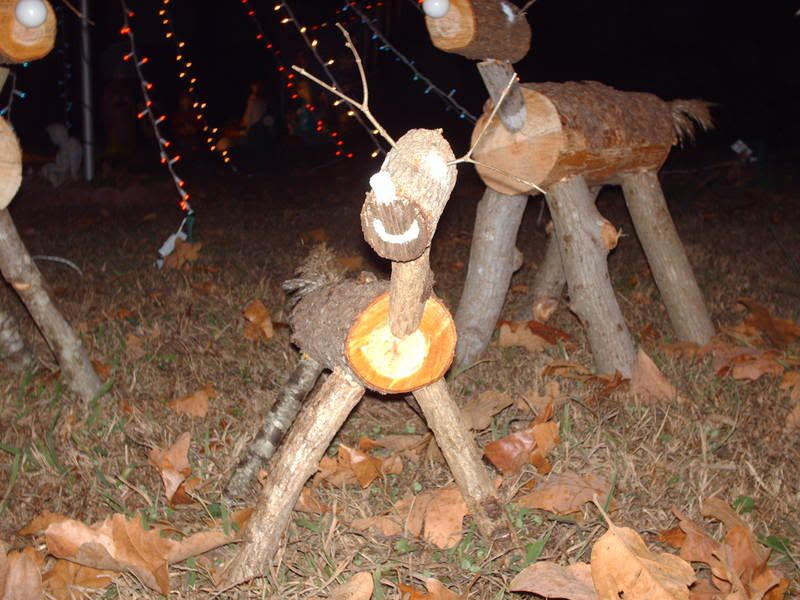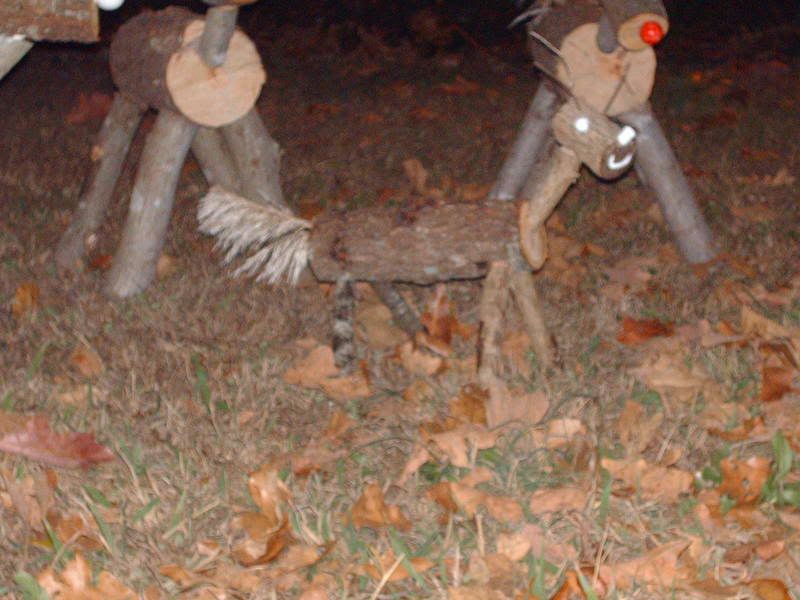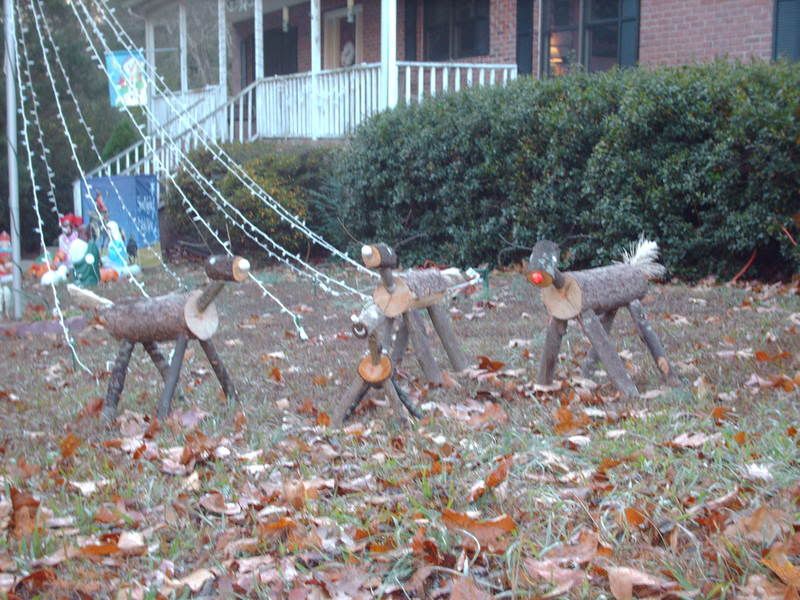 Apparently tree deer multiply at will. My dad is so thoughtful and sweet. I am so lucky to have such creative and loving parents. Thanks, Dad. I love you "deerly"