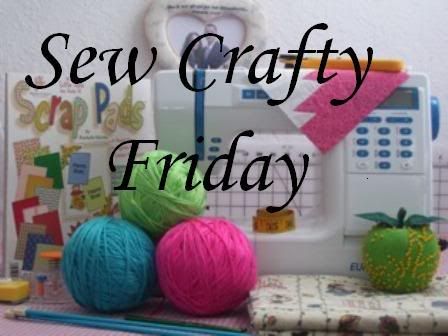 10 things to do with old Christmas Cards
I love Christmas cards. Not only does it give us a chance to hear from old friends and family, but also the pictures and verses are so lovely. Being the pack rat that I am, I save the cards every year. I have been doing this for what seems forever. When my stack gets to big for the box they are being stored in, we go to crafting and it is a family project. Even before my younger two were born, my son and I used the cards to make all kinds of things. For the past few years I have been passing this tradition onto my younger two. Here are some of the things that you can do with them.
1. The simplest way to recycle the cards is to make post cards. Cut the front from the inside. On the blank backside draw a line down the middle. Write your message on one side and address on the other. Saves on postage for those overseas.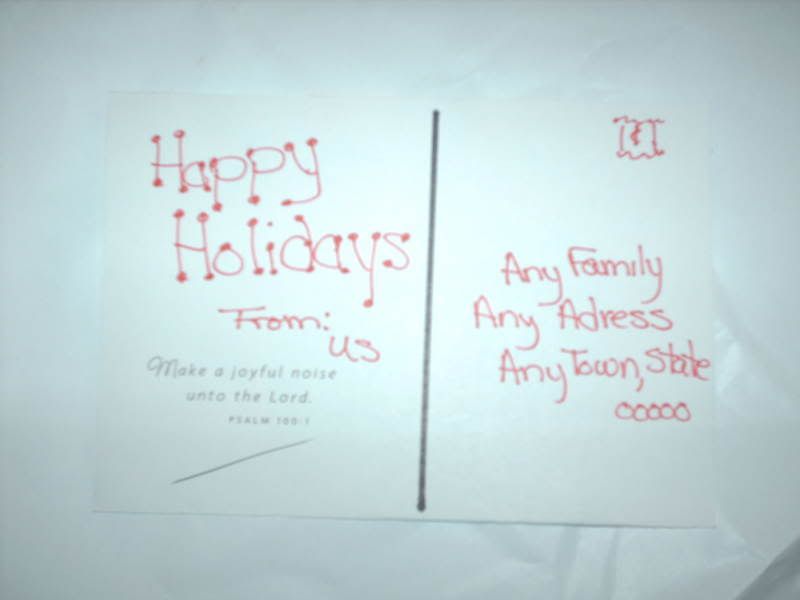 2. Another simple use is to make gift tags. Using the fronts simply cut them the size you want, punch a hole and attach a ribbon. The back is blank for you to write to and from.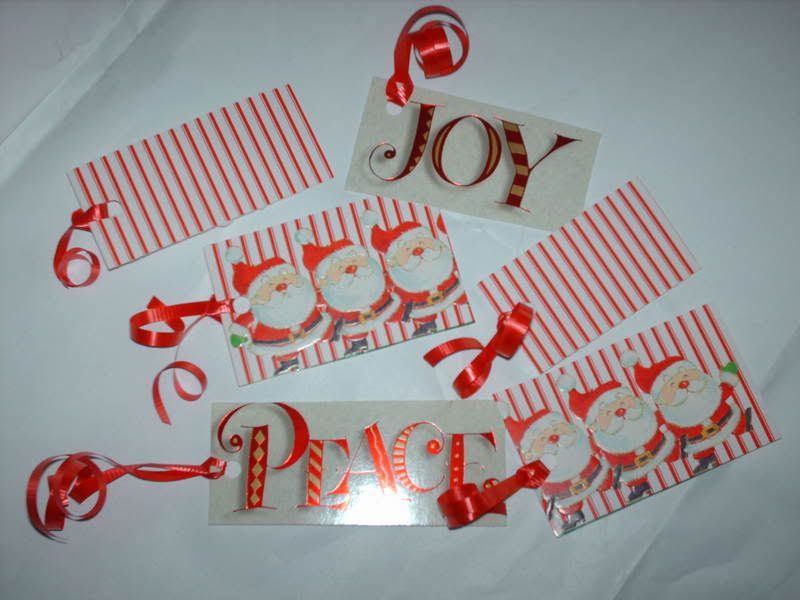 3. Make a paper chain. Gather some cards about the same width/height and cut into strips. I use a scrapbook cutter to keep them fairly straight.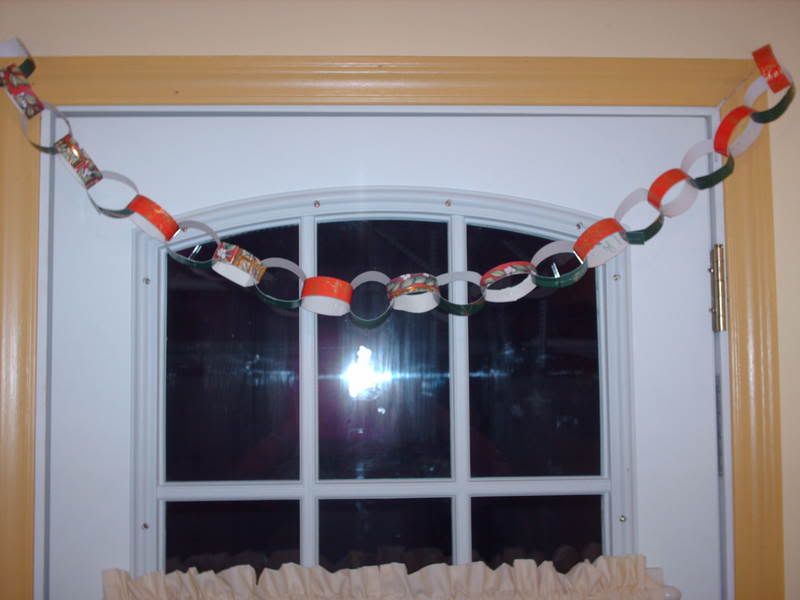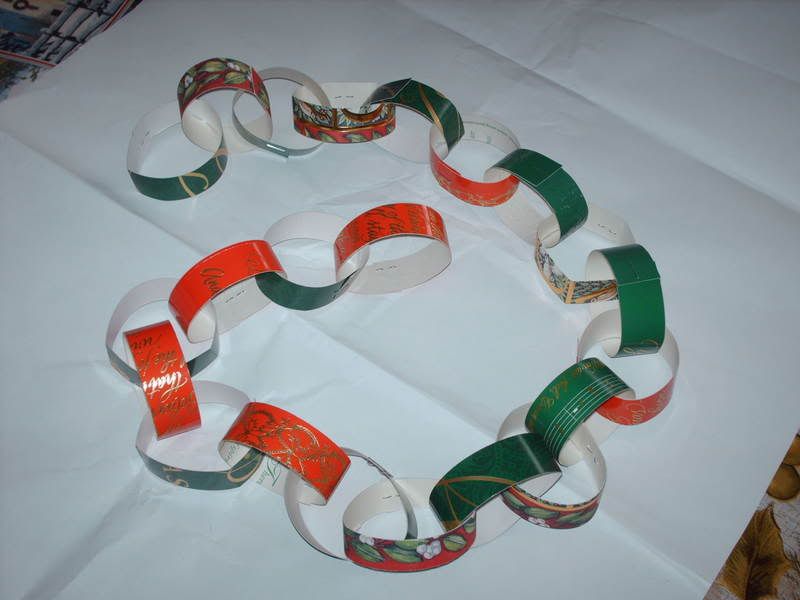 4. Here's an easy project. Find two card fronts the same size or trimmed to the same size. Glue them together back to back. After the glue is dry, cover both sides with clear contact paper a little bigger than the cards. Trim the contact paper about ¼ from all edges. Then cut apart into pieces to create a two-sided puzzle.
Front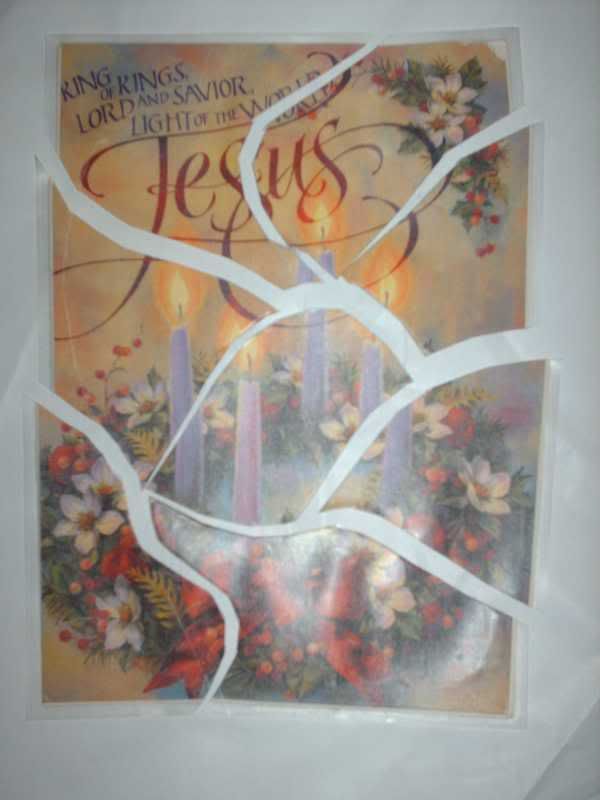 Back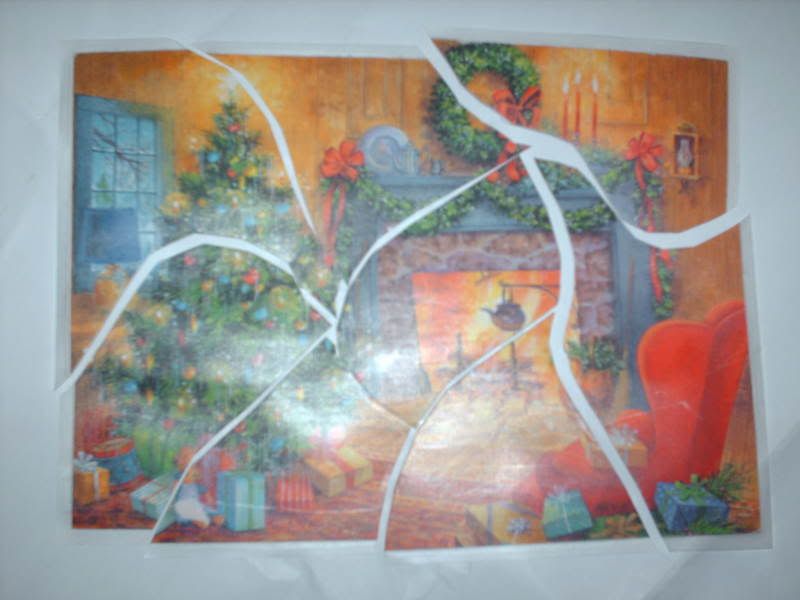 5. Another quick project is to cut circles from cards, cover with contact paper, and trim edges to make coasters.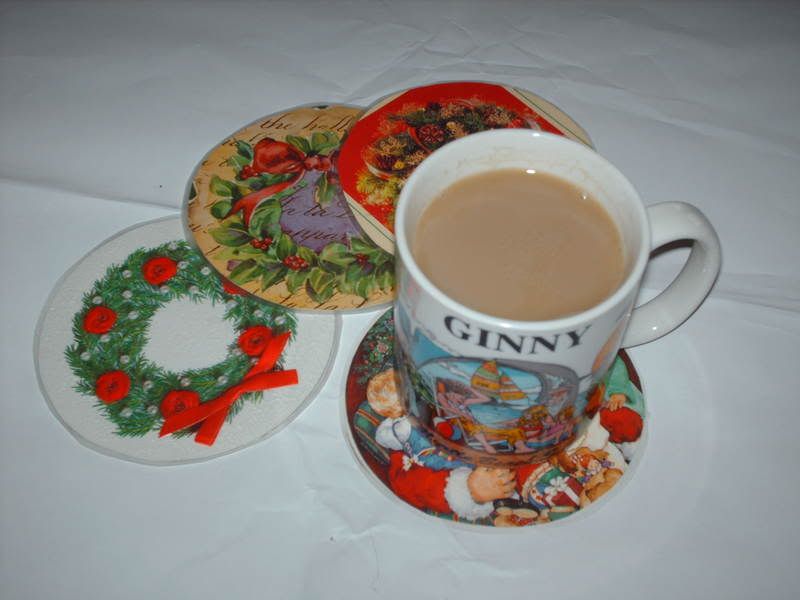 6. I have made many ornaments over the years. The easiest ones are made by cutting out your design from the card, punching holes all the way around, and crocheting around the edges. I usually do a single crochet, chain 3, join in first chain, single crochet in next hole and repeat all the way around to make a picot edge, but any stitch pattern will work. When I get to the end a form a loop of chains for hanging.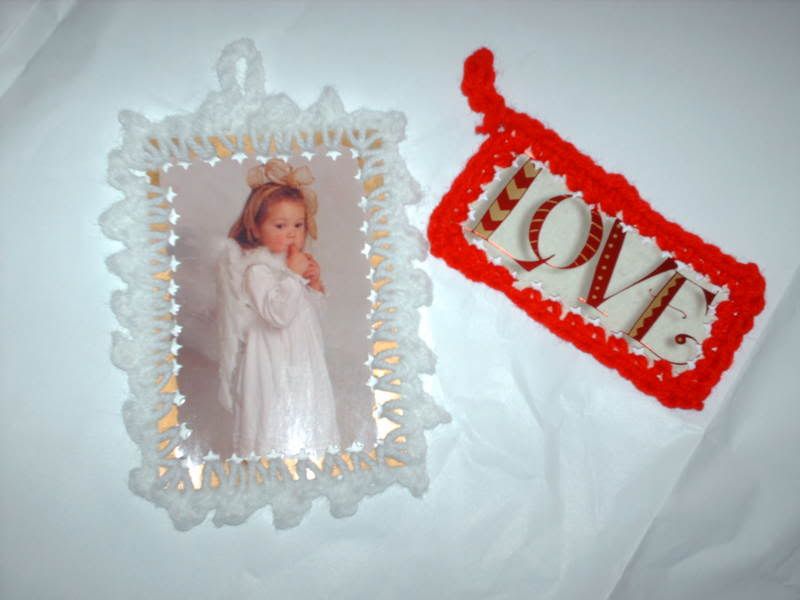 7. We made baskets again this year. You can go to All Free Crafts-card basket for the template and directions for this project. The kids enjoyed making these this year and we plan to use them to put bags of goodies into for gifts.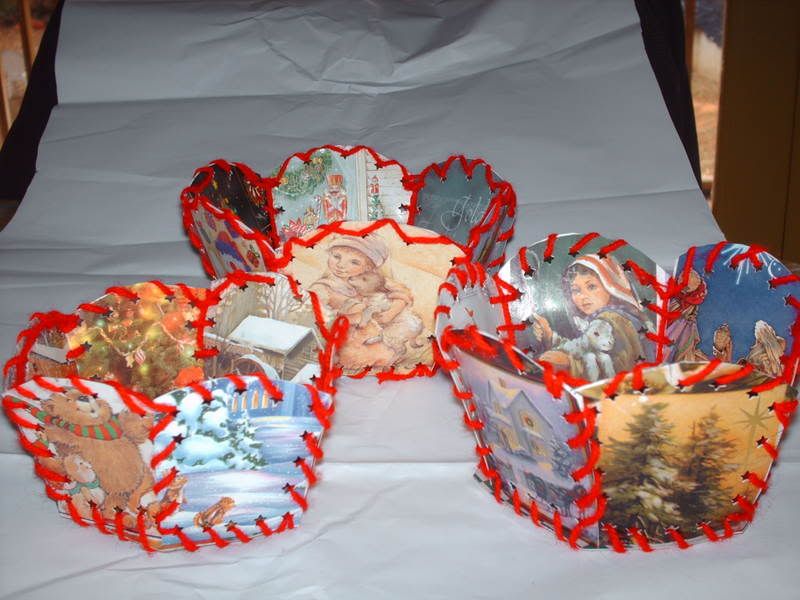 8. This cute little gift box works up pretty quickly. I made a template for you to make a small box. I used a sharp yarn needle and sewed the sides to the bottom, then sewed the sides together, whipstitching over the edges. I did the same for the cover.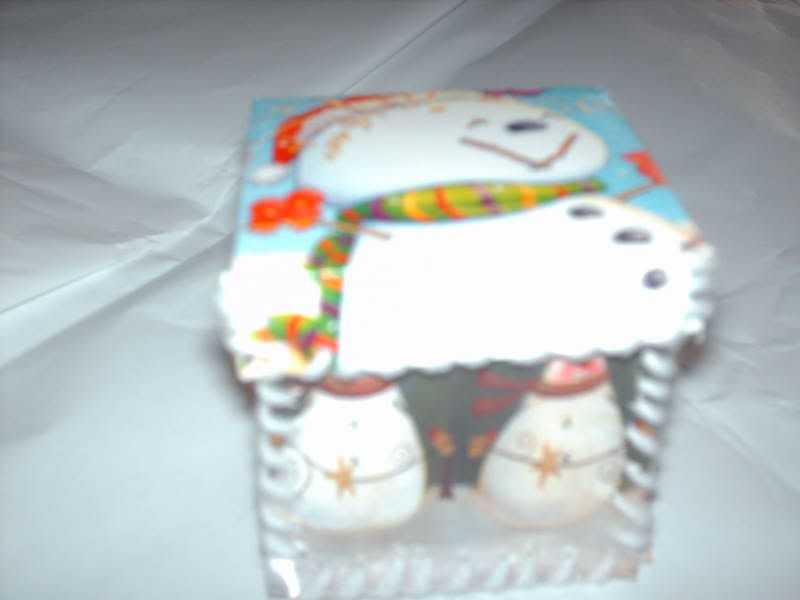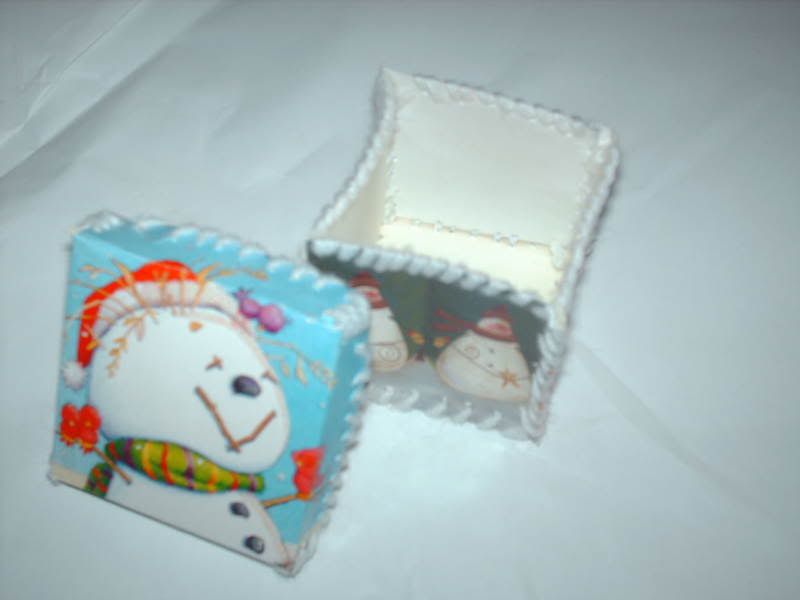 9. This project was the hardest one that we have tried and the results were less pleasing, but I thought I'd share it anyways. Again, you can find the directions at All Free Crafts-Card Ornaments. We had a really hard time folding the circles evenly thus the odd shapes that we came out with. Oh, well. The kids had fun making them and we got a kick out of how they came out.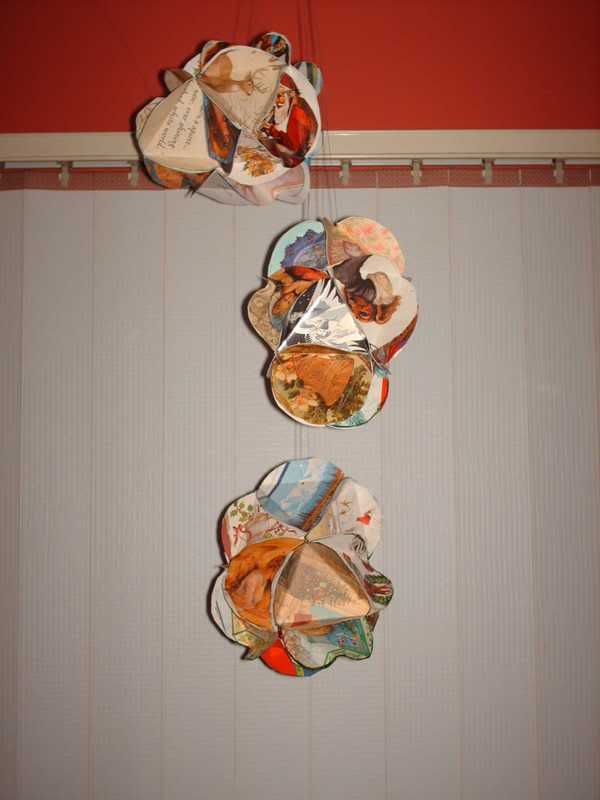 10. This is my absolute favorite use for old Christmas cards-placemats. These have stood the test of time. We are still using the ones that my oldest son and I made in 1991 when he was 5 years old. All we do is cut out the cards in various shapes and glue to a piece of poster board creating a collage. Then cover both sides with contact paper. We always write our names and date on the back of them. We have enough now for a service of eight.
My oldest's from 1991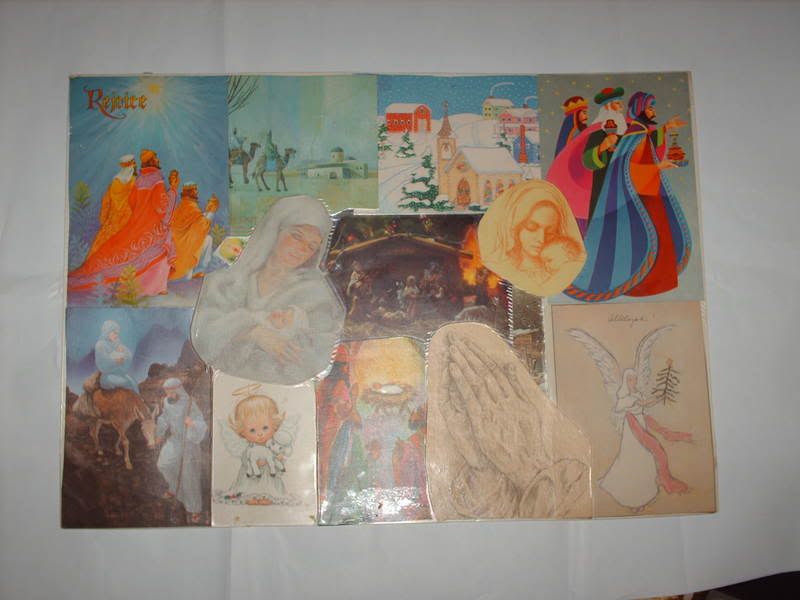 My second son's from 2006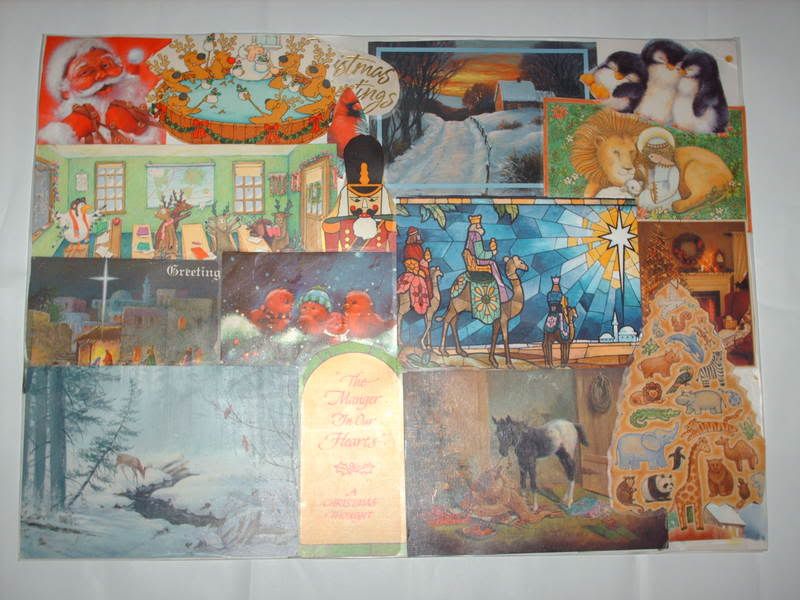 My daughter's from 2006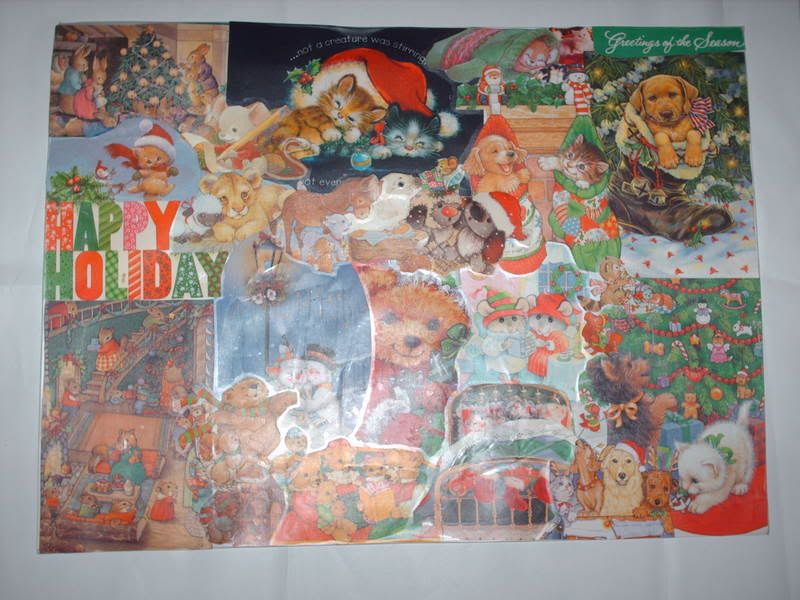 One of mine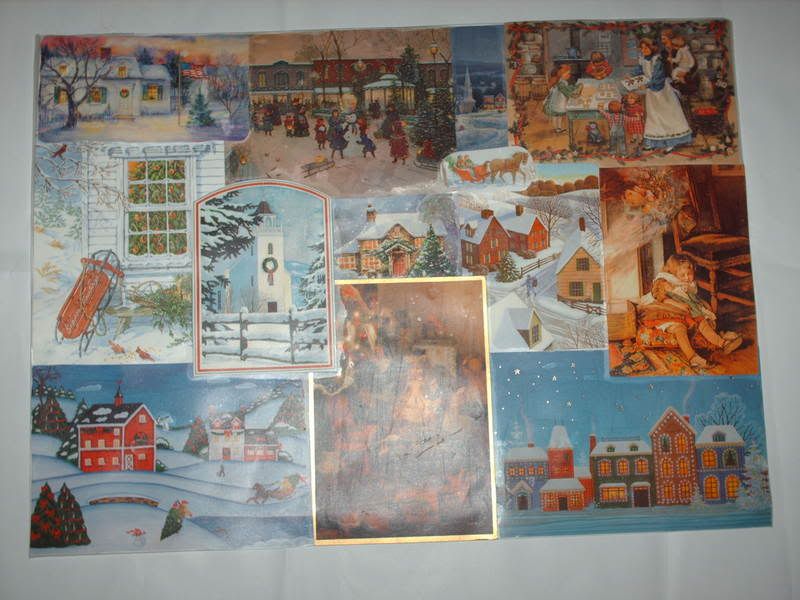 I'm sure there are many other things that Christmas cards can be used for if we let our imaginations run wild.
Here are some shots of the kids working on some of there projects this week.