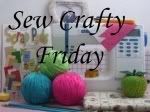 Shereen at Waiting for Him

hosts Sew Crafty Friday.
This week has been a very busy week. While the kids were doing their school assignments, I was working on costumes for the Fall Festival. Between sewing sessions and schoolwork, we ran errands, went to a tournament, church and ball practice. It took me 4 days to complete 2 outfits. My son's costume only took a few hours, but my daughter's took three days. I had made a yoked dress before but this one was a little more time consuming. The apron took just as long as the dress to make. I am very pleased with the results. My son won first prize in the costume contest dressed as Father Time. This is the 4th year in a row that he has won. Last year he was a scarecrow, and the 2 years before, an astronaut. I just love the way my daughter looked in her costume. I thought that she could easily pass for Laura Ingalls. She was a bit disappointed when she came in second to Pocahontas. She really loved her costume and thought that she should win. I may be a bit on the biased side, but I thought she should win also, but Pocahontas was great, too. The little girl that won is part Catawba and was wearing traditional dress. I told my daughter that she could wear her outfit whenever she wanted.
Father Time before the Festival.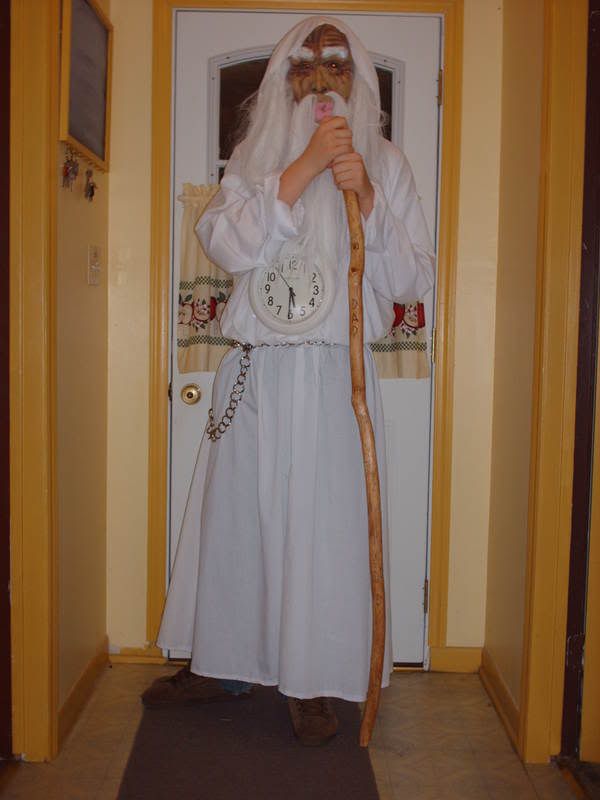 Father Time winning 1st place in the 13 and up age group.
This is the pattern I used for my daughter's costume.
'Laura Ingalls 2007'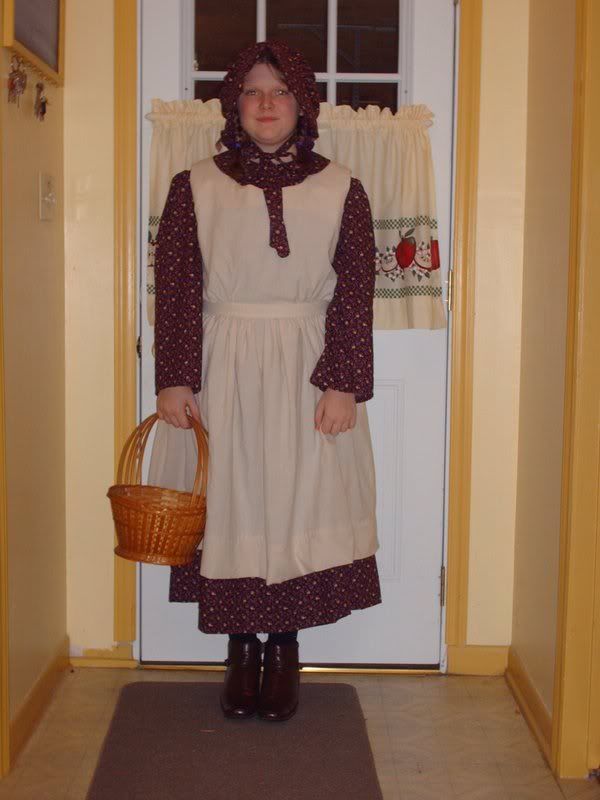 The back of her costume.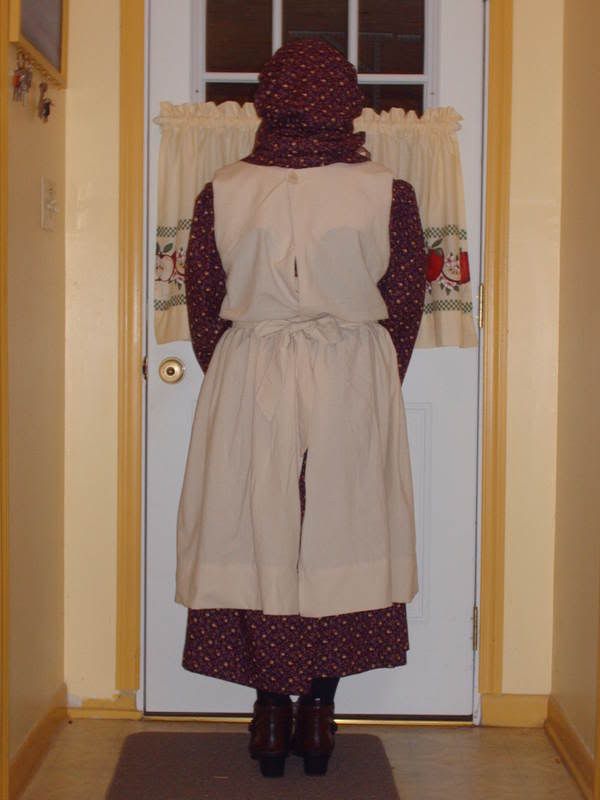 Just a sweet picture of my 'Laura'.
'Laura and Pa'
Both the kids.
The kids had a great time at the Festival and have enough candy to last until next Fall Festival.