This weekend's project was cleaning out the pantry. There must be something going around because my good blogger friend Kellie Ann did hers also. Inspired by her post, I'm posting some before and after pictures. I only produced 2 bags of trash, but 3 boxes of give away for the Goodwill. I don't have a picture of the pantry before, but here are some during shots.
I ought to have taken stock in Tupperware. It's about all I use.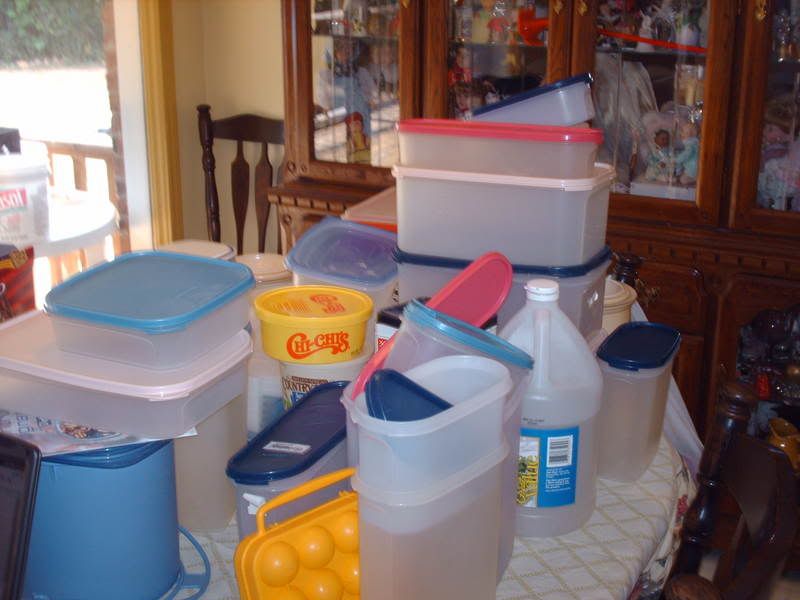 This is some of the food I pulled out.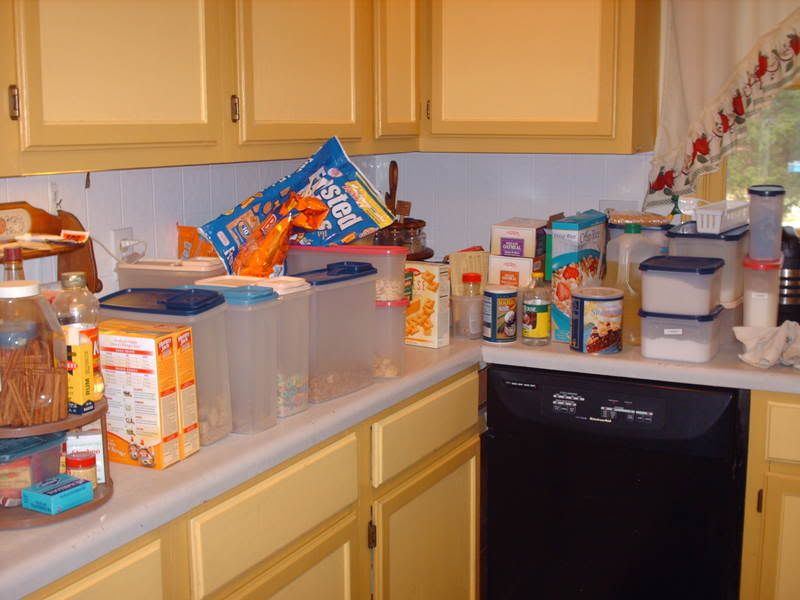 And more stuff pulled from the endless cavern. (This is a little bit after I started to put the canned goods on the shelves)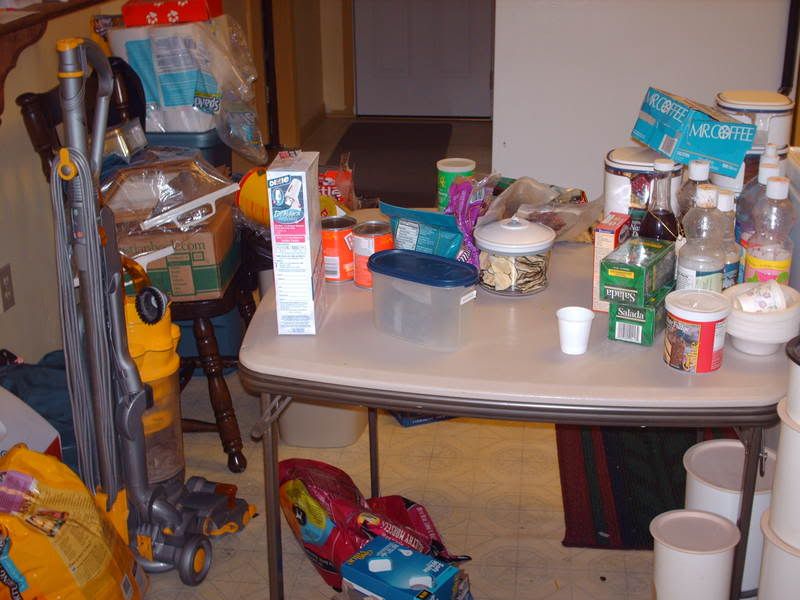 It actually took me two days to go through everything, clean the dust, and re-lable, but I was very pleased with the results. Here is the canned good section: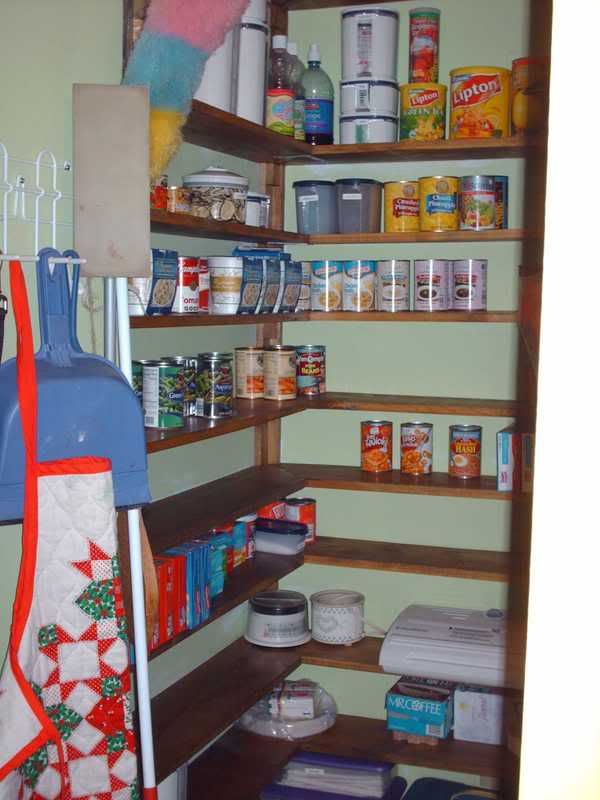 There is one more shelf above the white canisters that I couldn't get in the picture. I keep my cookbooks on that. Here is the cereal, snacks, baking supplies and spice section.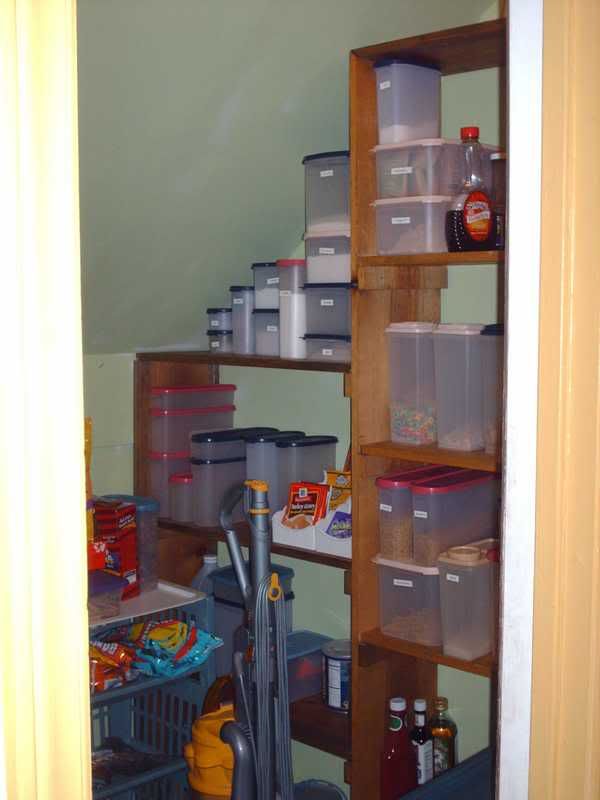 And last but not least the inside wall for the whatnots.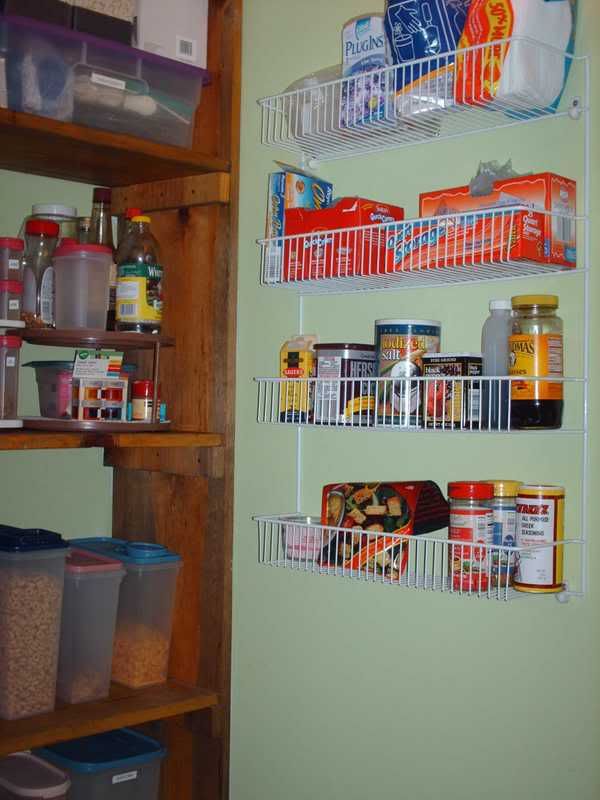 Just to show that everything I took out was put away, thrown away, or given away, here are a few pictures of the kitchen and dining room after finishing the pantry.
I am very happy with how well the pantry turned out and my kitchen and dining room got cleaned in the process. Now I have to go food shopping to fill in those empty shelves.