This pudding is one of our favorites. It is like eating pumpkin pie without the crust. You can serve it warm or cold, with or without ice cream or whipped topping. I especially enjoy it warm with a couple of scoops of butter almond or maple walnut flavored ice cream. This recipe is super easy and totally yummy anyway you eat it.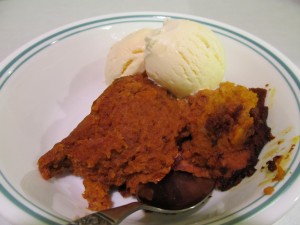 Ginny's Crockpot Pumpkin Pudding
1 can (15 oz) pumpkin
1 cup heavy (whipping) cream***
¾ cup sugar
½ cup Bisquick or other similar baking mix
2 egg beaten
2 tablespoons butter — melted
2 teaspoons vanilla
¼ teaspoon ground cloves
½ teaspoon ground ginger
½ teaspoon ground nutmeg
1 teaspoon ground cinnamon
***If you do not have heavy whipping cream on hand, 1 can of evaporated milk can be substituted.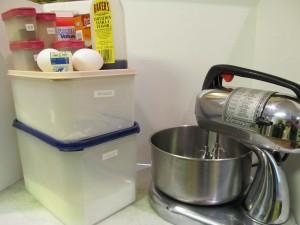 1. Coat slow cooker with non-stick cooking spray.
2. Combine all ingredients in a large bowl.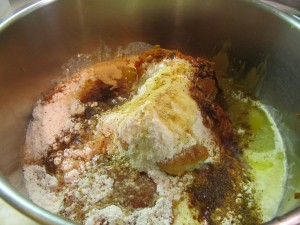 3.  I use an electric mixer and blend at low speed until just blended together but you can mix everything by hand without a mixer.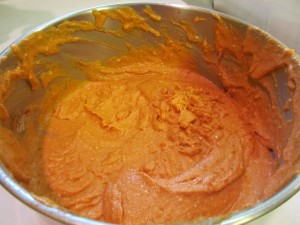 4.  Pour into slow cooker. (I make this in one of the 2.5 crocks in my triple crockpot)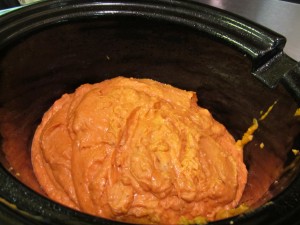 5.  Cover and cook on low for 6-7 hours. A thin crusty layer will form on the top and the pudding will pull away from the sides of the crock.

6. Dish into bowls and top with whipped cream or ice cream if desired.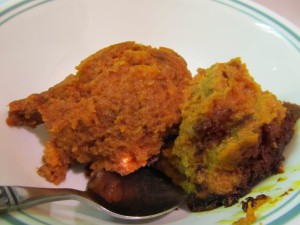 7. Refrigerate leftovers. Pudding can be reheated in microwave if you enjoy it warm.
Makes about 8 servings.
If you enjoy pumpkin pie, I am pretty sure you will love this recipe as much as we do.
You may download the PDF of this recipe here.