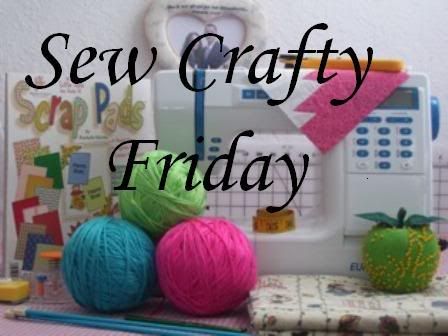 Shereen at Waiting for Him hosts Sew Crafty Friday.
It's been a months since I posted a craft project.  I have not had a lot of time to work on many things, but the kids and I did put together this mini-office for math.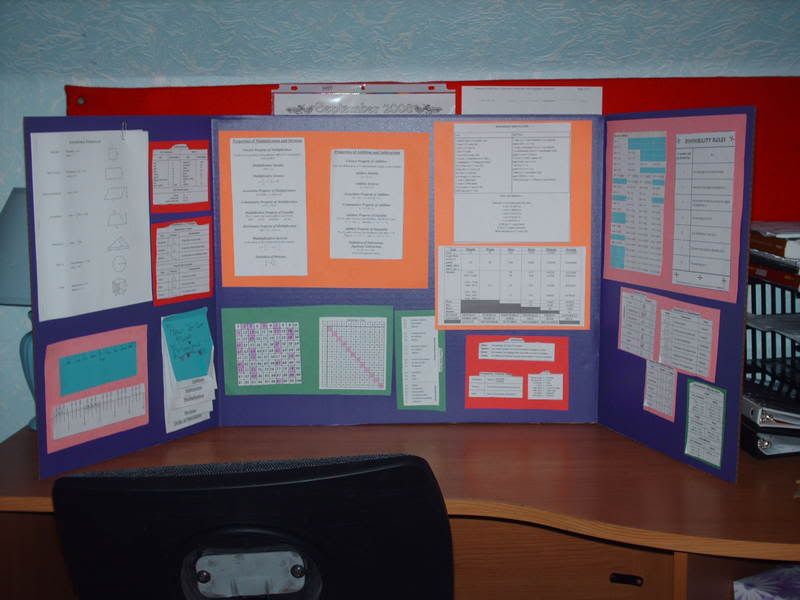 I started out with a display board, which I cut in half using an Exacto knife out in my husband's shop.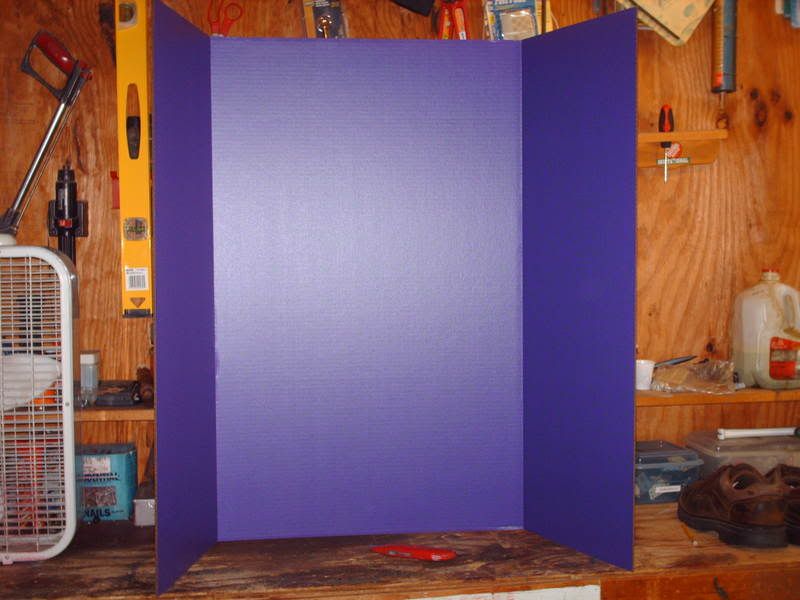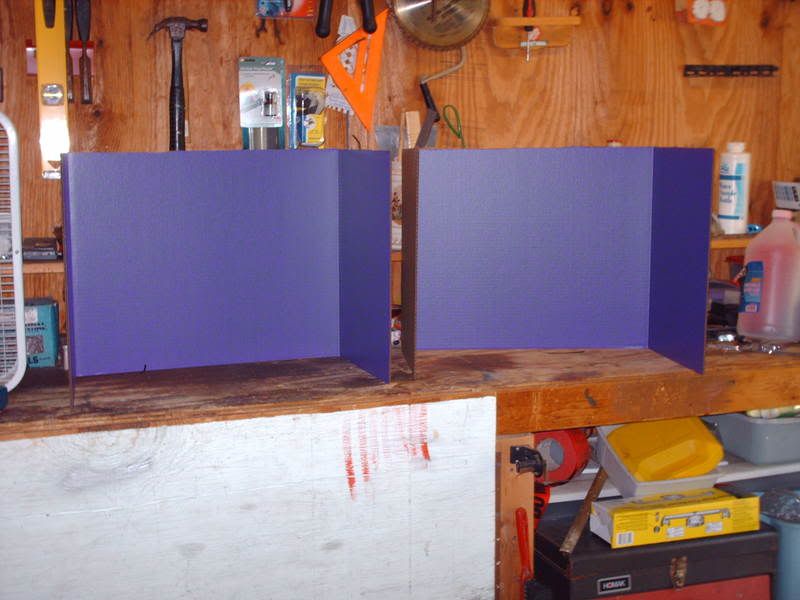 My daughter's mini offices are purple and my son's are black as these are the colors they chose.
I printed out things I found in various locations like the net and other sources I've had around for years.  I also made up a few things of my own for them to add to the boards, which I have provided the links for (the * items).  The things that we included on our boards are:
Geometric formulas
Abbreviation chart
Triangle classification chart
Ruler measurements; US and metric
*A How to Do Math Functions Tab Booklet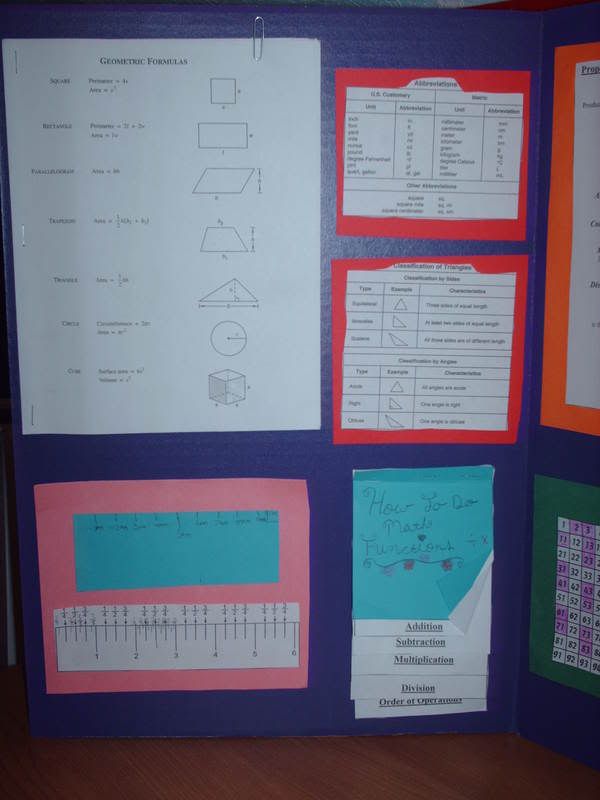 *Properties Charts
Unit Equivalents Table
*Time Equivalent Chart
Place Value Chart
A Hundreds Chart (we colored all the prime numbers)
A multiplication chart (we colored the square numbers)
A chart that explained mean, mode, median, and range
Another chart to explain chance, probability, odds
And a mini time chart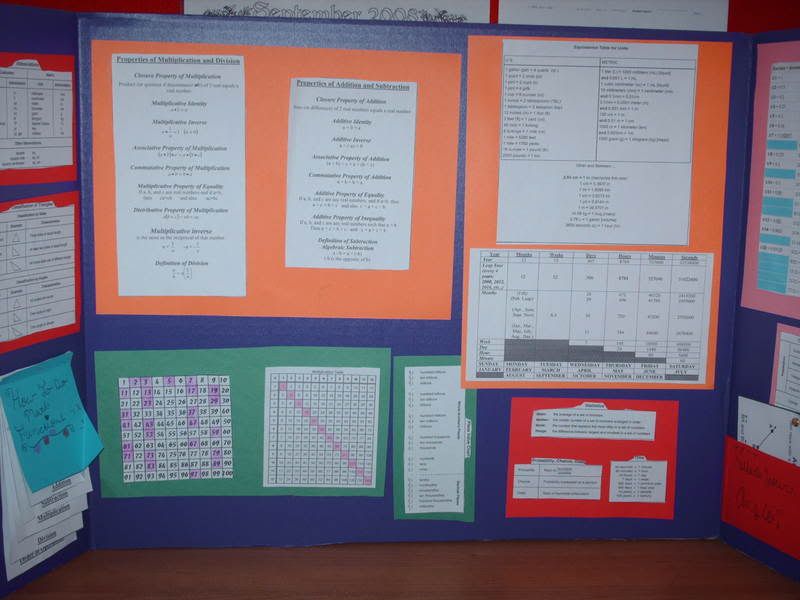 A fraction/decimal equivalent chart
Divisibility Rules
Geometric Solids chart
Classification of quadrilaterals
Regular and irregular polygons
A booklet about angles, lines, rays, etc…


You may find some of what you need to make your own at the following sites:
For younger children:
Teaching Heart
Mrs. Meachum's Classroom Snapshots

Squidoo Mini Office has a lot of helpful information and lots of links to printables.
So far it has come quite in handy.  When they forget how to do something or what the formula is to find something, they pull out their mini offices and put them in front of them.
We plan on making one for English in the near future.